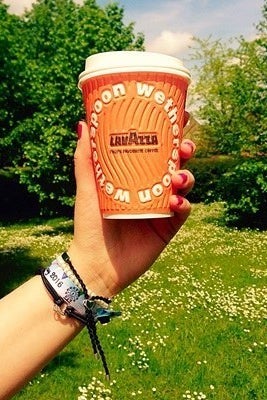 The low-cost pub chain Wetherspoon's is taking on the likes of Costa, Starbucks, Greggs and McDonald's with hot drinks for less than £1.
From today, the pub chain, favoured by students and others looking for cheap drinks, will sell Lavazza filter coffee and cups of Tetley tea for 99p from its 950 pubs.
The chain said coffee in its pubs was already "extremely popular". This marks the first time it has sold takeaway.
The company's chief executive John Hutson said: "We sell more than one million cups a week in our pubs across the UK and believe that our customers will welcome the opportunity to enjoy a take away cup too."
Wetherspoons recently came top in a food industry survey of value for money for coffee, ahead of Starbucks and Pret A Manger.
In February, it shocked fans by ending its £6.59 Sunday roasts after 15 years.
The pub made the decision as part of a menu overhaul to place emphasis on its "core" everyday menu, which includes steaks, a fried breakfast and salads.