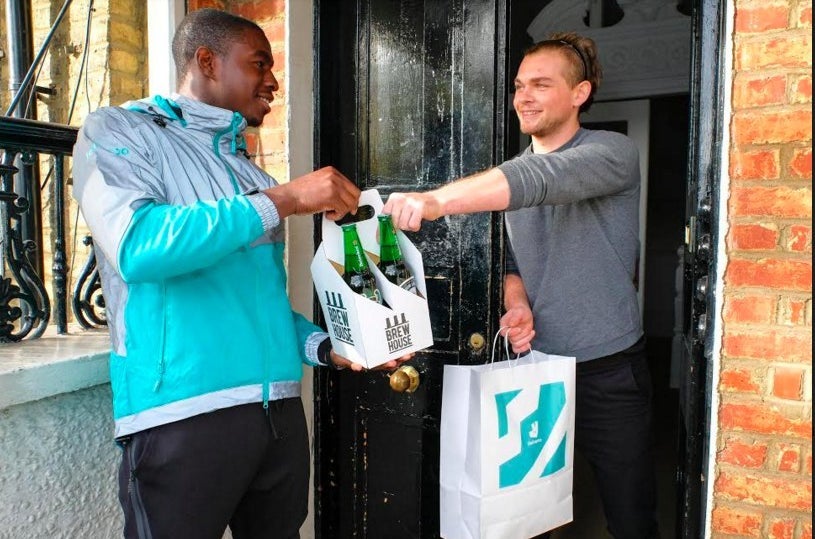 Deliveroo has announced it will sell beer and cider through a new feature on its app called Brew House.
Initially launching today in 15 London postcodes, Brew House will be available across the UK by the end of December and will aim to deliver drinks within 20 minutes.
Deliveroo said the model is the same as ordering takeaway food, with a minumum £10 order and a £2.50 delivery charge.
Initially only Heineken drinks will be available for purchase, with brands including Bulmers, Sol, Amstel, Kronenbourg, and Tiger Beer. There were currently no "firm plans" in place to expand the range of drinks, Deliveroo said.
The prices, however, will be a little steep.
For a 500ml Bulmers, Deliveroo will charge £3 and £3.50 for an Old Mout Cider.
That price is a significant markup compared with the £1.50 and £2.19 Tesco charges for the drinks, respectively, especially when taking into account the delivery fee.
A 650ml Amstel Lager, and 640ml Tiger Beer will also cost £3.50, while a four pack of Sol or Heineken beers will cost £8 – twice the price that the supermarket charges. Compared with a local retailer, like Spar, the price is around 60% more expensive.
Deliveroo began a limited trial of alcohol sales in June in London, and told BuzzFeed News the roll-out will now be permanent. It said during the trial it had seen "huge demand".
"We are confident that Brew House will be hugely popular – especially as people look to create the perfect nights in for this season's football," said UK managing director Dan Warne.
Deliveroo has come under fire from unions, who allege its business model exploits workers by offering them insecure contracts. Deliveroo has said its model, however, enables workers to have "flexibility" to work what hours they choose.