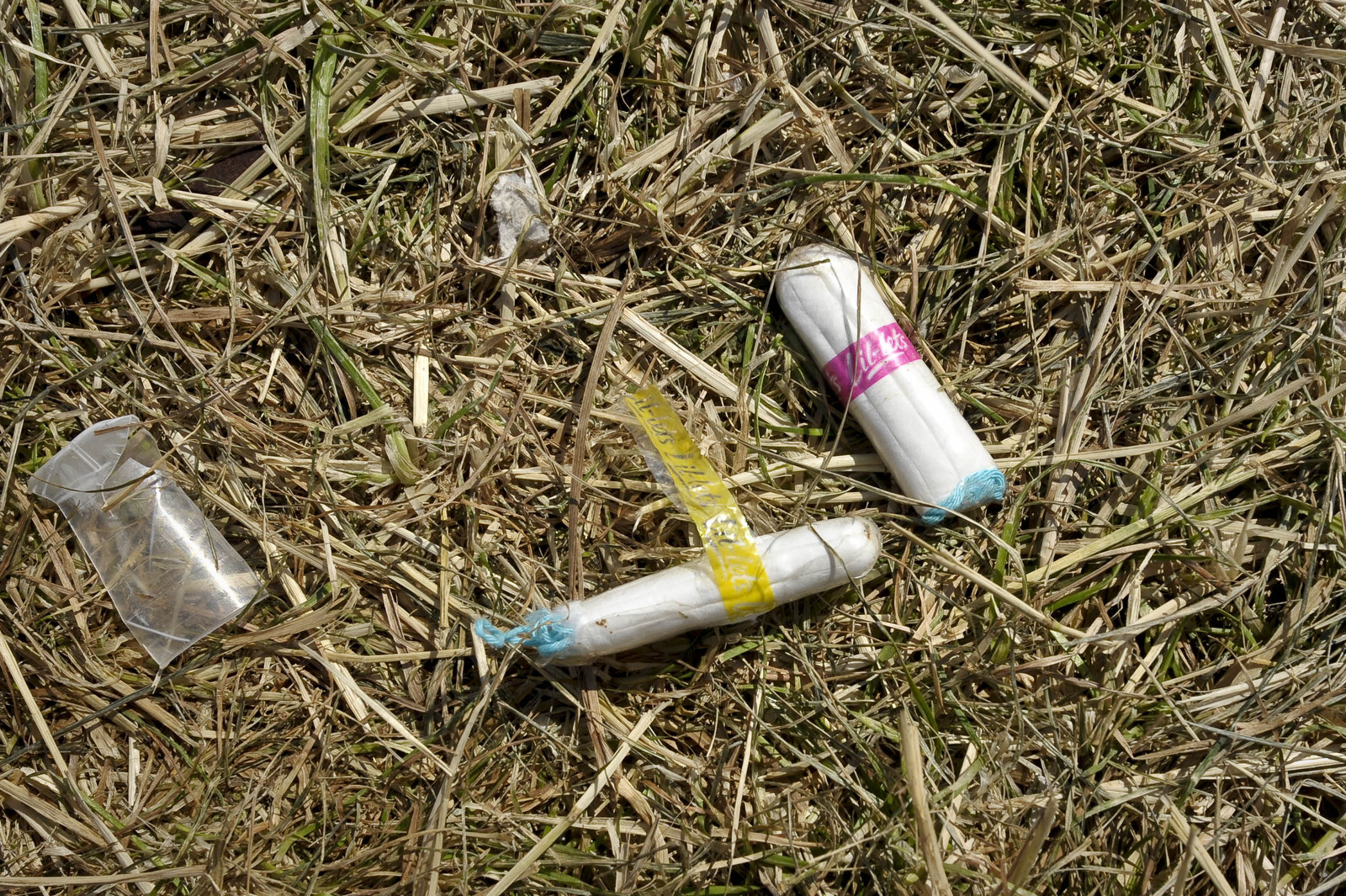 Marks & Spencer has confirmed to BuzzFeed News that it has dropped the prices of sanitary items by 5%, in a move that will pile pressure on other major retailers to follow suit.

The retailer said it's making the reduction because pads and tampons are an "essential item and dropping the price to cover the VAT helps our customers make a saving".
It follows similar announcements from Tesco and Waitrose, which were the first two retailers to absorb the cost of the so-called tampon tax with a price cut last week.

The 5% tax on sanitary products, which is added because they are considered to be "luxury" items under EU rules, is set to be scrapped by the end of next year following pressure from campaigners.

When the scrapping of the tax was announced by the government last year, Tesco, Waitrose, Marks & Spencer, Sainsbury's, Asda, Lidl, Aldi, Boots, and Superdrug all confirmed they would pass on any saving to consumers. Morrisons also pledged to pass on any tax saving.

While the tax is yet to be axed, the preemptive move by a handful of major retailers has shone a spotlight on those that are yet to drop prices.
More than 320,000 people backed a petition on the site Change.org calling on Sainsbury's, Asda, and Morrisons to drop the price of tampons.
Laura Coryton, the student who launched the petition and who was also behind a campaign to end the tampon tax last year, said Tesco and Waitrose had set a "kickass example" by being the first to drop the prices, and called on others to do the same.
"It protests against the sexist levy, smashes the period taboo, and tackles period poverty head-on," she told BuzzFeed News. "We want to make sure more retailers follow their kickass example, at a small and short-lived price to them but a huge benefit to the rest of the country."
BuzzFeed News asked brands if they planned to slash the prices of sanitary items, and this is how they responded.
Sainsbury's said: "I'm afraid we don't comment on future pricing for competitive reasons, but we're always focused on giving our customers the best choice, quality and value."

A spokesperson for Boots said the company had "nothing further to add at the moment" with regards to whether it intended to drop prices.

Superdrug said it "has been a long term campaigner against Tampon Tax" and said it gave back loyalty points to shoppers on its own-brand sanitary items "equivalent to the VAT" between February 2016 and March 2017. It will bring back this promotion next week, the spokesperson added.

Lidl said it already offered the "lowest prices in the market," and that it was "committed to always providing our customers with consistently low prices for the high quality products that they expect. Naturally, we respond to any government-led legislation that is introduced, and welcome proposed changes that will positively impact our customers."

Aldi said its sanitary products were "already significantly cheaper than other retailers" — including being 38% cheaper than Waitrose's — and that it therefore had "no plans to change our retails at present".

Morrisons and Asda had not responded to requests for comment at the time of writing.