Almost £140,000 has been raised by a crowdfunded tactical-voting campaign led by Gina Miller that aims to stop "extreme Brexit".
MIller, the business owner who took the government to court over its plans to trigger Article 50 without a parliamentary vote and won, said it would be the "country's biggest tactical voting drive ever".
More than 4,700 people have donated to the "Do What's Best for Britain!" initiative since the crowdfunding page opened two days ago, and their cash will be used to back parliamentary candidates who pledge to push for a "full and free vote" on the Brexit deal negotiated by the government ahead of the UK's exit from the European Union.
Miller told BuzzFeed News the aim was to keep the debate over Brexit alive at a time when prime minister Theresa May hopes a Conservative win in June's snap general election will give her a strong mandate as she leads Britain out of the EU.
"If the unspoken agenda [of Theresa May] is to be handed a mandate over the next five years to close down all debate, and all discussion, then we have to do something," Miller said. "We have to be able to moderate that debate."
The crowdfunding page was launched hours after May shocked Westminster by calling for the snap general election despite having previously said she would not do so. Miller said the response so far had been "extraordinary".
The campaign, she said, will challenge the vision of post-Brexit Britain as a "low regulation, low tax" country with weakened environmental regulations.
"You have to have people who will stand up and have a debate about that," she said.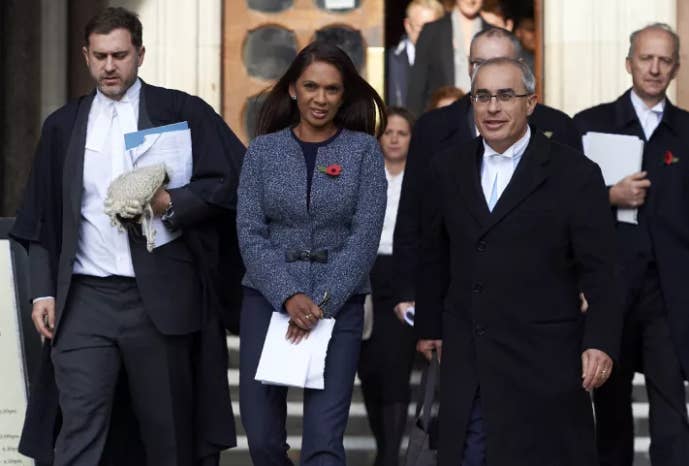 Miller said the campaign was not about stopping Brexit from happening altogether, but scrutinising the deal. "It's very simple, it's about democracy," she said. "What people are going to be voting for is much bigger than Brexit. You've got a government that has already blotted their copybook by trying to use the royal prerogative, and the direction of travel is one that should be worrying all of us."
The campaign will launch officially on Wednesday 26 April, and Miller would not disclose which seats would be targeted, or which candidates the campaign would seek to support, but said she had been in discussions with a "series of MPs".

"We would be looking for MPs who would do one thing and one thing only: what is best for Britain," she said. "And they would stand by their principles on that. Because anyone who says they can predict what's going to happen is either a fool or lying."
Earlier this week, former Labour prime minister Tony Blair also urged people to vote for MPs who had an "open mind" over Brexit, in an open letter published on his organisation's website. He said people should vote for candidates "who are prepared to vote according to the quality of the deal and the interests of the British people".
He said it was crucial to have parliamentary representatives who would put "national interest before party interest." However, he said he was "not urging tactical voting or some anti Tory alliance".
Miller told BuzzFeed News that her campaign was also "apolitical". But she said it would be "difficult" to support any Conservative candidate should the party's manifesto "basically equate to hard Brexit and says no freedom of movement and no access to the single market".