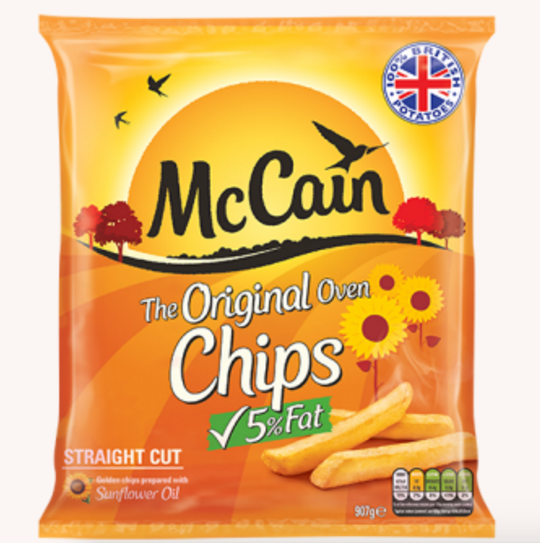 McCain, the maker of frozen oven chips, has been fined £800,000 after a worker had his arm trapped in machinery.
The incident happened at the factory in Whittlesey, Cambridgeshire, in August 2014, when 34-year-old Adam Regan's arm became trapped in a conveyor belt used to transport potatoes on the work line.
He was rushed to hospital with, reportedly, his arm hanging by a tendon. He lost five pints of blood and underwent emergency treatment to save the limb.
Peterborough crown court heard on Monday how the employee, who still works for McCain, was attempting to check the condition of the conveyor when his arm became entangled in the machinery.
Although Regan's arm was saved, the Health and Safety Executive (HSE) said he now has limited movement in his hand.
The HSE found the conveyor did not have the correct guards fitted and that the company failed to recognise the danger.
McCain pleaded guilty to breaching health and safety regulations. On top of the fine, it was ordered to pay legal costs of more than £12,000.
"As a responsible food manufacturer, McCain Foods takes all matters of health and safety extremely seriously," a spokeswoman told BuzzFeed News.
"Regrettably, an engineer was injured in the incident in the course of an inspection of a conveyor, but has since recovered and returned to work with McCain. The company has, at all times, taken the matter extremely seriously."