Ellie Simmonds: We Train As Hard As The Olympians – I'm Just Small
The four-time Paralympic champion on breaking barriers and world records in Rio.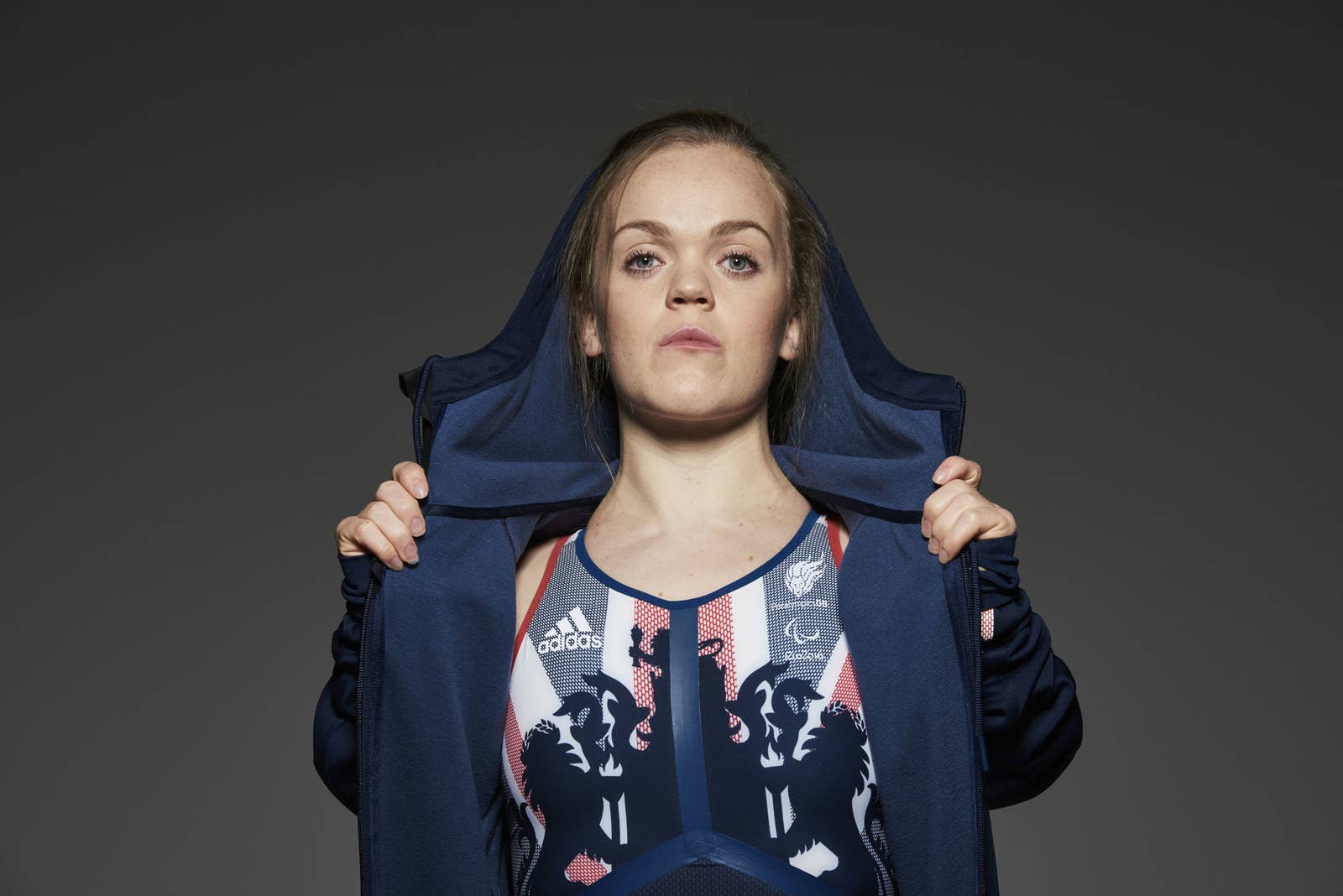 Ellie Simmonds is a swimming phenomenon.

At 13 years old and as the youngest member of the British team she won two gold medals at the Beijing Paralympics in 2008. That year she was named the BBC's Young Sports Personality of the Year and soon after became the youngest ever person to be made an MBE.
At London 2012 she repeated the feat to become a four-time Paralympic champion and was awarded an OBE the following year.
Her principal event is the individual medley but that is just one of six events she has broken the world record for. Across all competitions she has won 56 medals overall.
She goes into the Rio Games as one of the world's most recognisable para-athletes, and among ParalympicsGB's greatest gold medal hopes.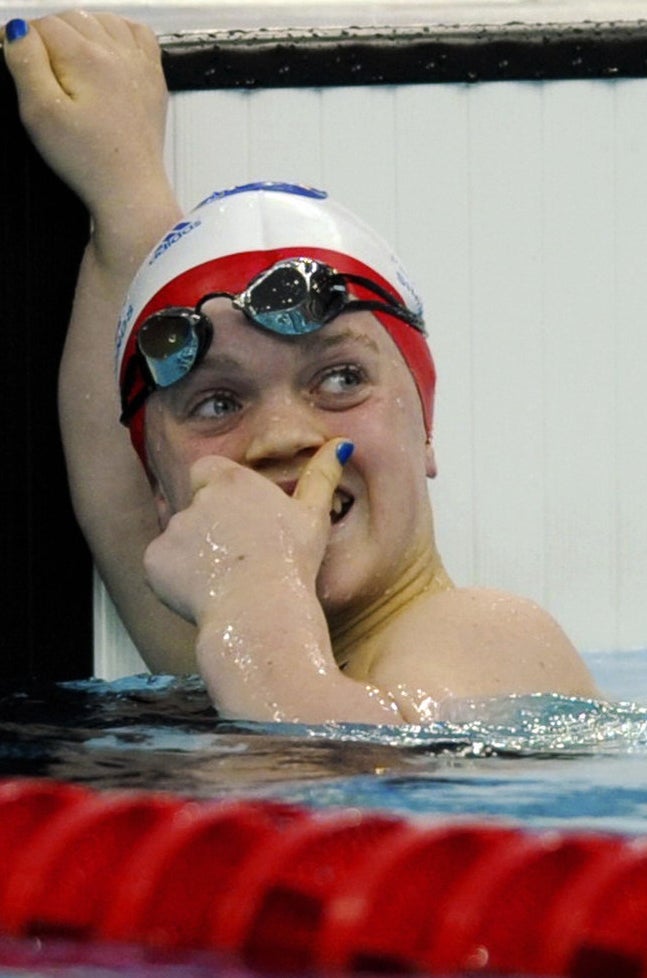 Winning gold in Beijing (left) amd London (centre), and breaking the world record in the MC 400m freestyle in April this year.
Ahead of the Paralympics, which start on Wednesday and finish on 18 September, she has been swimming for four hours a day – like any normal day, she says – at the holding camp in London.

Despite the huge expectations on her, the 21-year-old is cool, calm, and collected as she speaks to BuzzFeed News between training sessions.
"I probably won't get nervous until maybe the day before I race. At the moment I'm just really excited and enjoying every minute," she says.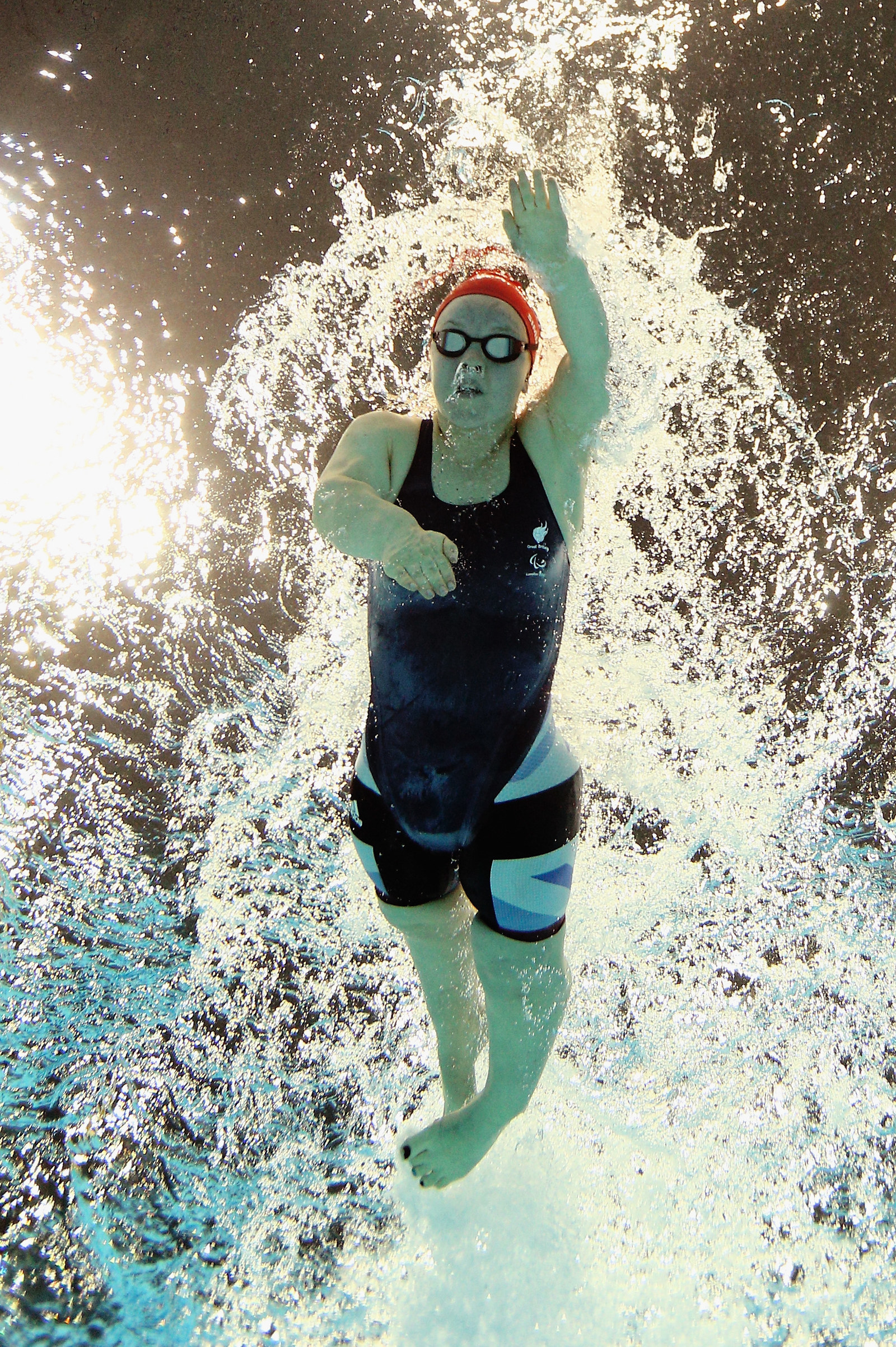 Part of preparing for each race is sticking with a training routine, relaxing and staying positive.

Listening to music helps Simmonds "get pumped and in the mood," she says.
"I normally put my iPod on shuffle and listen to anything I can sing along to. I like Drake, I like Rihanna, I like Beyoncé, I like Mumford and Sons, and Coldplay."
Simmonds, who has achondroplasia, which is a common cause of dwarfism, has been swimming since she was 5 years old. When she was 11, her mother moved with her to Swansea so she could be closer to world-class swimming facilities. She's now based at the National Performance Centre in Manchester.
London 2012, she says, was a tipping point in raising the profile of the Paralympics and one day she hopes as many disabled athletes will be household names as Olympians.
But the buildup to Rio has so far been riddled with uncertainty over budget cuts in what the president of International Paralympic Committee (IPC) called unprecedented circumstances.
Up to 10 countries may be unable to travel to Rio over unpaid travel grants, only half of the sports will be covered live, and according to one estimate just 12% of tickets have been sold despite some being priced at around £2.35. Last week the IPC launched a #FillTheSeats campaign to raise money in order to donate tickets to locals in Rio. But the prospect of empty stadiums for Paralympic events is very real.
Simmonds, though, is hesitant to be drawn on any of the controversy, or whether she is disappointed the buildup to the games has been overshadowed and has not focused on the athletes themselves.
"No, I haven't really been thinking about that," she says, brushing any concerns aside.
"I've got to go out there and do a job and focus on swimming and do my own thing, and I think us athletes can go out there and perform no matter what... This is what we train to do."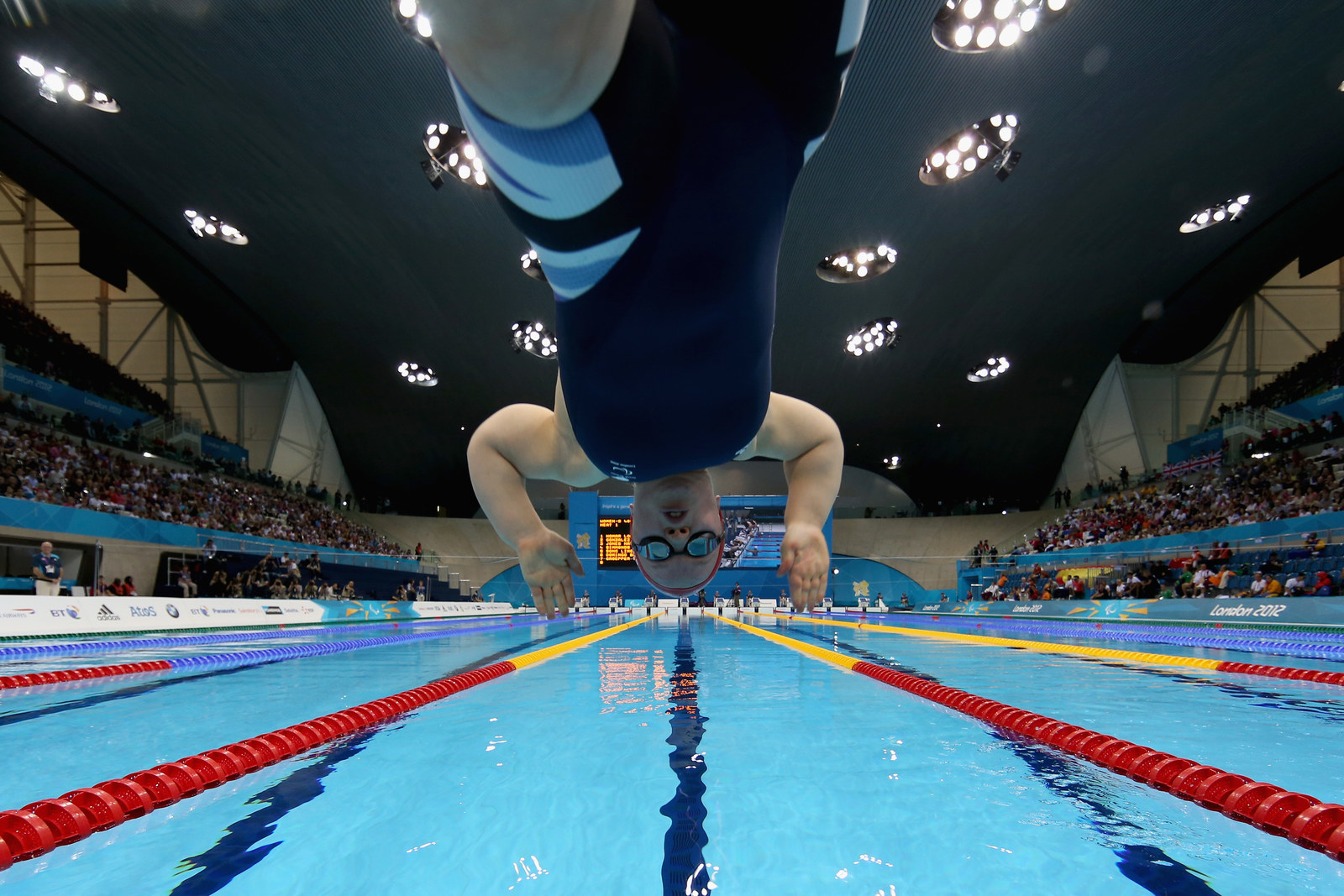 Instead her focus is solely on her upcoming events in Rio.

"[Swimming is] something that I love to do and to get the opportunities to be recognised and congratulated [is] amazing," she says.
"It's nice to hope to inspire people out there who maybe have a little less motivation or who are low in confidence or self-belief to go out there and achieve."
The sport is her passion, but so too is the opportunity to raise awareness of how disability does not need to be seen as a barrier.
"I think it's really important to show people that there's nothing different about us; especially as athletes – we train as hard as the Olympians.
"We're just normal people – for me I'm just small, that's all it is."