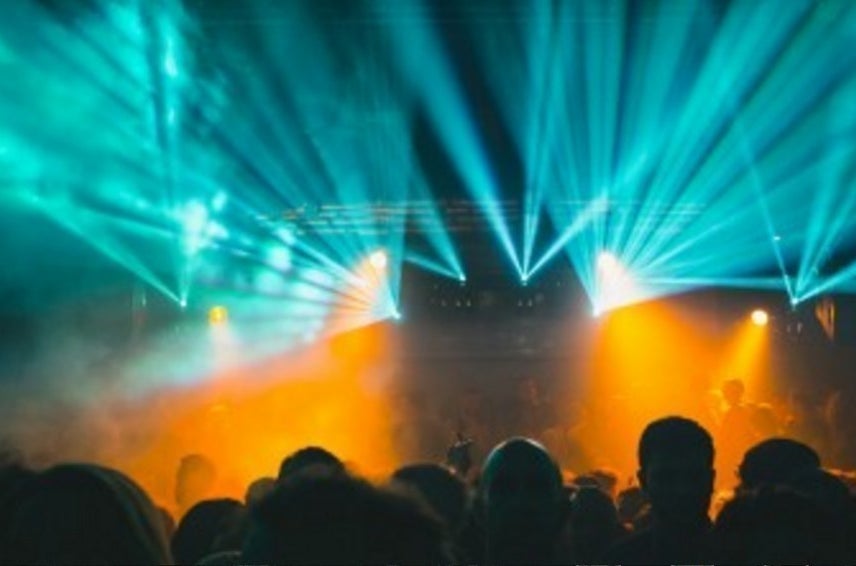 Fabric, which has had its licence suspended, has told fans it will not be open this weekend.
Well-known DJs and nightclub fans have called on London mayor Sadiq Khan to help keep the nightclub Fabric in business.
Artists including Professor Green, Groove Armada, and one of the Chemical Brothers have joined calls for the club to be saved using the hashtag #SaveFabric.
Hundreds of supporters began tweeting the mayor with the hashtag after the popular venue was closed pending a police investigation into two drug-related deaths linked to it.
One of the victims, an 18-year-old, collapsed outside the venue on 6 August and later died in hospital. The other, who was also 18, died after falling ill at the club on 25 June.
The club is now having its licence reviewed after the Metropolitan police applied for an interim suspension on Friday, and a review is expected to be conducted within 28 days.
The nightclub, a popular part of London's dance music scene, opened in 1999 and has regularly hosted internationally acclaimed DJs.
Many fans have tweeted to argue that drug abuse could not be controlled by the nightclub and that closing it down would drive the club scene underground, where it could not be regulated.
Following the closure, music artists including Professor Green and Ed Simons from the Chemical Brothers tweeted their support.
Meanwhile, hundreds tweeted the London mayor calling on him to save the club. He tweeted a response on Tuesday, urging for a solution to be found that included securing the club's future.
But while many applauded the mayor, others criticised him for not taking a strong enough stand on the issue.
Some pointed out he had made earlier commitments to support London's nightclub scene and that his recent statement did not go far enough.
The mayor told Dazed magazine in April that he did not want "young and creative Londoners abandoning our city to head to Amsterdam, to Berlin, to Prague where clubs are supported and allowed to flourish.
"I want them to be able to celebrate what they love in the city that they love," he said, "rather than punish them or force their activities underground or abroad. That is why, if elected London Mayor, I will address these problems head on."
A spokesperson for the the mayor told BuzzFeed News Khan had a strategy to support London's night-time economy and that in the coming months a "Night Czar" would be appointed to champion it.
"London's night clubs and music venues are the lifeblood of the city's international music scene and building the capital's diverse, young culture is one of the Mayor's core priorities," the spokesperson said. "More work needs to be done to ensure that the night time economy can thrive without compromising the safety of Londoners and visitors to the capital."
It is not, however, the first time Fabric has had its licence reviewed because of concerns over drugs.
Islington council also reviewed the club's licence in 2014 and told it to introduce tougher checks following another series of drug related deaths.
A council spokesperson said: "After two recent drug-related deaths, the Metropolitan Police applied for an interim suspension of Fabric's licence.
"Fabric agreed not to contest this application...This will be followed by a review of Fabric's licence within 28 days."
BuzzFeed News reached out to the nightclub but a spokeswoman said it was unable to comment at this time.
Correction: An earlier version of this post misstated that the council suspended the club's licence. However, it was only a licence review.
Looks like there are no comments yet.
Be the first to comment!