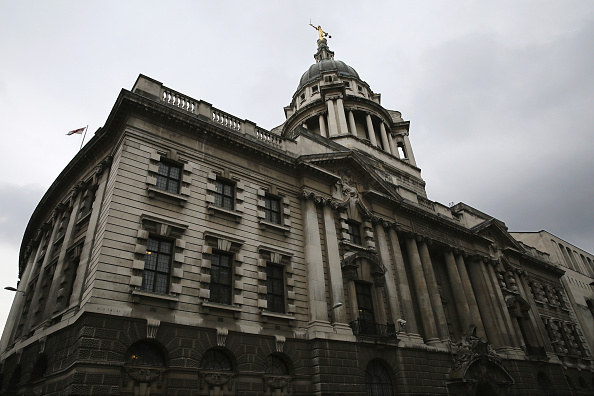 A carer who suffocated her sick father to death with a plastic bag has been found guilty of murder.
Claire Darbyshire, from Dagenham, Essex, killed her father, Brian, on 2 September 2015 as part of an attempted suicide pact after his multiple sclerosis became "intolerable".
Darbyshire, 36, became his full-time carer when he became bedridden in 2014.
Prosecutor Jonathan Rees QC said Darbyshire had come to an "agreement" with her father that they would kill themselves because she would have "nothing to live for" after his death.
However, jurors heard Brian had not expressed suicidal thoughts or complained to other carers of being in pain.
Police found the 67-year-old's body on 10 September when a neighbour raised the alarm.
He was dressed in a suit and found next to a teddy bear and several notes.
In one letter, Darbyshire had written: "Dad couldn't go on any more being bed-bound. He asked me to help him end it. Now I have to end it too as my action is claimed as a crime.
"If it was an animal then you would stop its suffering, but when it comes to a member of your own species you want to prolong the suffering as long as possible.
"We have the cheek to call ourselves civilised. Don't waste your time looking for me. My phone call to the district nurse was my last action."
Darbyshire then took a train to Dover and was found the next evening wandering around cliff tops in Kent, asking for help following a decision not to jump, the Old Bailey heard.
Paul Keleher, Darbyshire's defence lawyer, had argued her actions amounted to assisting suicide rather than committing an unlawful killing.
However, the jury rejected the lesser offences of manslaughter and assisting a suicide and on Friday unanimously found Darbyshire guilty of murder.
Sentencing will take place at a later date following the results of psychiatric reports, the court said.