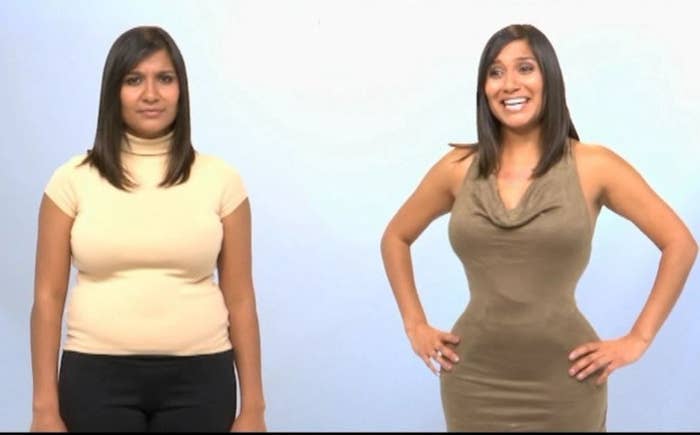 An ad for a corset that claims to give women a "sexy" waist "so small that you'll be everyone's envy" has been banned by the UK's advertising watchdog for being irresponsible.
The advert for the "Velform Miniwaist" appeared on The Shop Channel and featured a presenter who said "women are supposed to look like this" while comparing pictures of women with and without small waists.
"Which do you prefer?" she asks.
The "secret" behind the corset was, the ad said, its "extreme compression bands", which could be tightened to achieve the desired size, like "the girls in the pictures and in the magazines".
The presenter added: "Have you ever wondered how celebrities get those tiny little waists they flaunt on the red carpet?"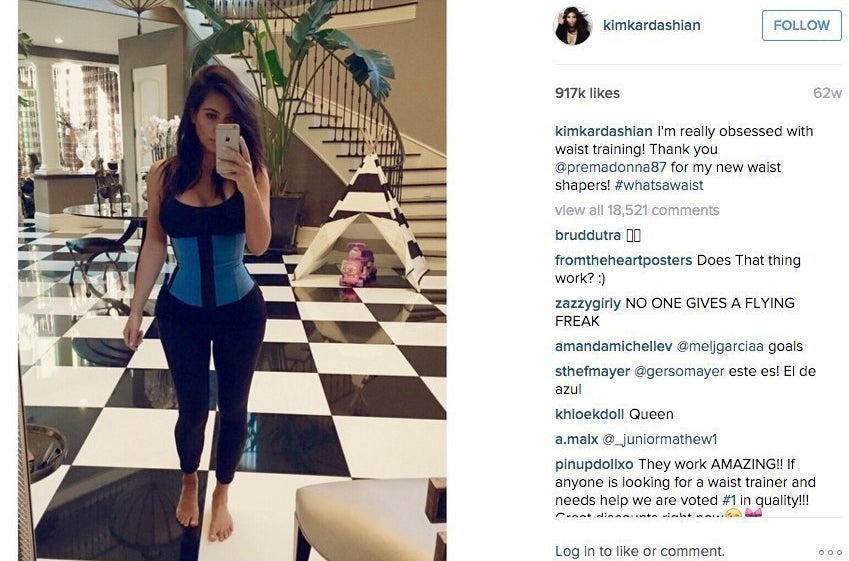 "Think about this, what is the difference between a woman's shape and a man's shape?" she said. "Women are supposed to look like this, and men like this.
"But very often, especially as we age, we lose that figure, it's not just you. ... Fortunately now there's a way to get that ... extreme hourglass figure that all women want."
The Kardashians, who use a different brand, are among the celebrities fuelling the "waist training" trend. Sisters Kim and Khloe Kardashian say they are "really obsessed with waist training".
The Advertising Standards Authority said the ad "encouraged unhealthy body perceptions" by implying that a very small waist should be aspired to. It said the advert must not appear again in its current form.
The ASA also censured BuzzFeed over a post on the site sponsored by Dylon.
The post, published in October, was headlined "14 Laundry Fails We've All Experienced". It featured text below the headline stating "Dylon Brand Publisher" along with the words "advertiser" and "sponsored by".
The ASA was satisfied with the way the post was trailed on the BuzzFeed homepage, agreeing readers would "understand that they were clicking through to advertorial content". But it felt that because readers could also access the post from other sources, the measures did not sufficiently make clear the page was an advertorial.
It is the first time BuzzFeed has been criticised by the watchdog. A BuzzFeed spokesperson said: "We're currently reaching out to the ASA to speak with them about this recent update. We're always testing and iterating our ad products and will be reviewing the guidelines accordingly."