Christmas Dinners Have Got More Expensive Since Last Year
The average price of a Christmas dinner is slightly higher than in 2015, according to data seen by BuzzFeed News.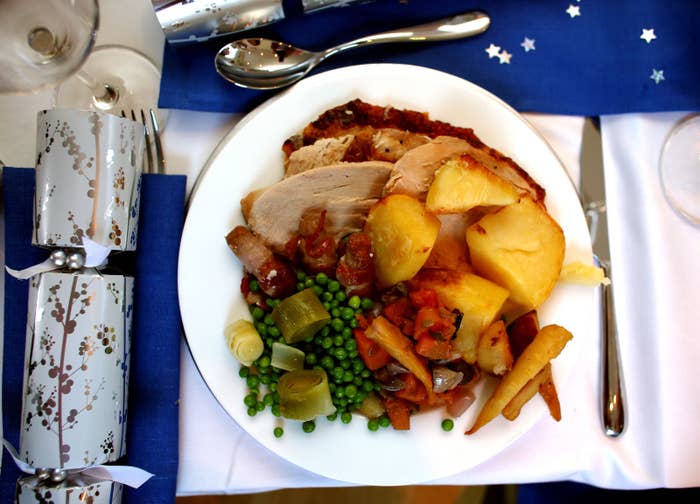 The cost of a Christmas dinner this year is slightly more expensive than it was in 2015, according to pricing data shared with BuzzFeed News.

Figures shared by IRI Retail Advantage show that over the week to 17 December, compared with the same week in 2015, supermarket potatoes were 54% more expensive and Brussels sprouts were 30% more expensive than last year.

Carrots and parsnips were also more expensive, pushing up the overall price of a Christmas dinner by just over 4%.
Martin Wood, head of strategic insight at IRI Retail Advantage, said the price fluctuation would be a result of the timing of supermarket promotions rather than any fluctuation of Sterling as a result of Brexit.
"It is all about seasonal promotional pricing much more than any longer term Brexit or value of Sterling factors," he said.
IRI tracked the price of 26 popular items, also including Baileys, ice, mince pies, stuffing, turkey, soft drinks, desserts, and alcohol across Tesco, Sainsbury's, Asda, Morrisons, Waitrose, Co-op, Iceland, Ocado and M&S.

The company did not provide pricing for the individual supermarkets.

However, it said the price paid at the till overall was higher than last year across a range of popular Christmas items, despite some prices rising and some falling.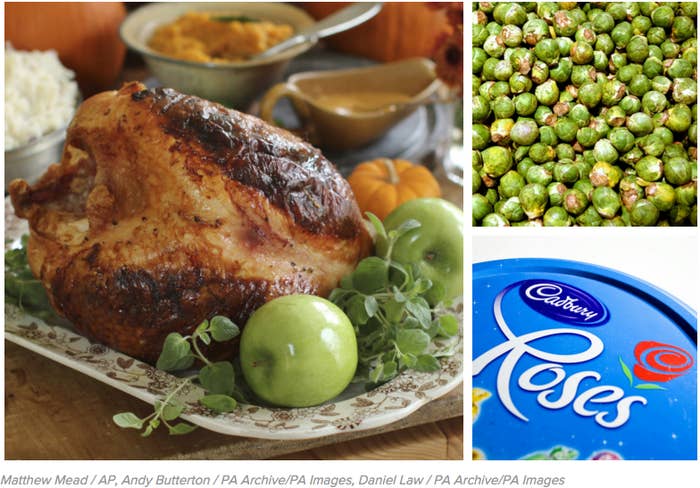 Other items that increased in price included President Brie, up 12%.

Canti Brut Spumante Prosecco was 11.8% more expensive and supermarket brand Christmas puddings were on average 10.6% more pricey than last year.
A tub of Cadbury Roses chocolate, meanwhile, edged up 6.6% to an average of £4.87 a tub.
It was not all bad news. A bottle of Baileys was found to cost 1.2% less, Mr Kipling Mince Pies cost 6.5% less, and After Eight chocolates were almost10% cheaper than compared with last year.
BuzzFeed News reached out to those brands that were found to be more expensive this year.
Mondelez, which owns Roses, said it was up to retailers to determine the shelf price. The others did not respond at the time of writing.