Cadbury Creme Egg sales went splat last year, falling a whopping £6 million amid a massive backlash over a recipe change.
According to figures from industry magazine The Grocer and analyst IRI, owner Mondelez lost out on more than £10 million in total across all its eggs last year – which also includes Cadbury Egg 'n' Spoon. But Creme Eggs were the biggest loser with filled egg sales down 7% and shell eggs down 11%.
Mondelez insisted the sales fall was not a result of consumer outrage and said: "The fundamentals of Cadbury Creme Egg remain exactly the same."
However, droves of Creme Egg fans were furious when the chocolate recipe was changed from Dairy Milk to a cheaper, sweeter alternative last January. One super fan even recorded a song about it on YouTube.
Another accused American Mondelez, which is part of US snack giant Kraft and bought Cadbury in a controversial hostile takeover in 2010, of being "meddling bastards".
Many took the news as an opportunity to bash Mondelez for buying the much-loved British confectioner. There was even an unsuccessful petition to reverse the recipe change.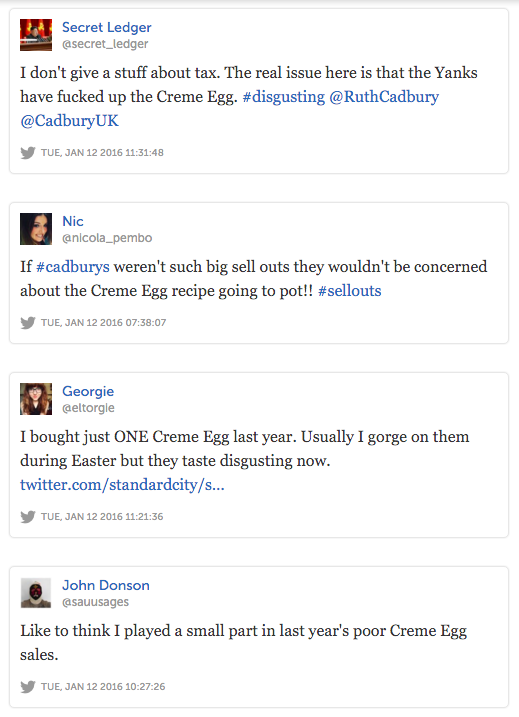 As BuzzFeed News reported, people were also furious to discover that boxes of six had been changed to include just five eggs.
Our poll at the time revealed 76% of readers were "outraged" about the changes.