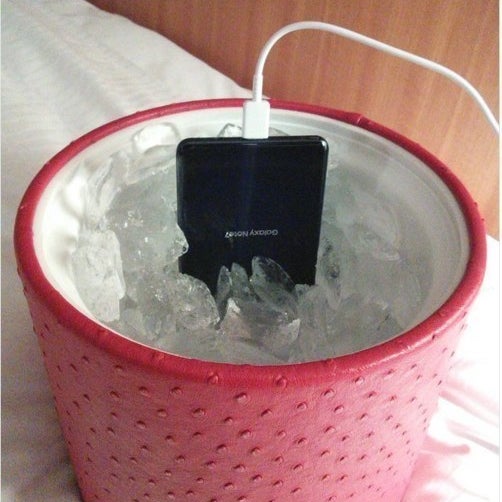 The tweets have also been on fire 🔥🔥🔥.
There are quite a lot of people advocating extreme safety measures.
Others have pointed out the handset could be an effective weapon.
People also don't think Samsung handled the story all that well.
People have also been looking for other uses for the phones.
A lot of people made jokes about fire extinguishers.
And this man, who was presumably really concerned about the Galaxy Note 7, tweeted to say "what about my left ball sack?" which Samsung replied to using a stock response.
He insists he was not joking and that his phone burned a hole in his jeans.