Batteries Were Found Inside Co-Op Chocolate And Now There's A Criminal Investigation
A criminal investigation into alleged product tampering has been launched after the Co-op issued recalls of novelty chocolate products found to contain batteries.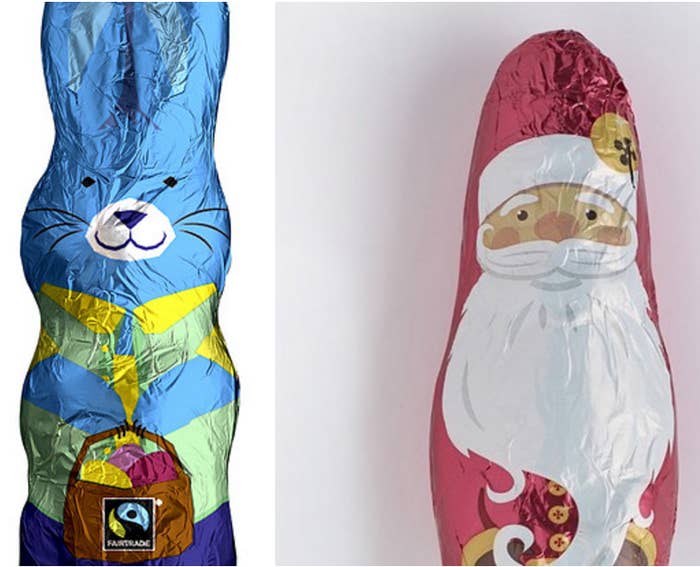 A criminal investigation into alleged product tampering has been launched after two Co-op chocolate products were found to contain batteries.

Nottinghamshire police, assisted by the National Crime Agency, confirmed they are investigating incidents where small batteries have allegedly been found inside a hollow chocolate Santa and a hollow chocolate bunny.

The Co-op issued two nationwide recalls of the products after consumers reported finding the objects, which could pose a health risk, inside.

The first incident took place in December, and the supermarket issued an "urgent" recall of 165,000 hollow chocolate Santas after it received reports from two separate customers, in Essex and in Suffolk, who said they found batteries inside the novelty sweets.

On Tuesday the Co-op issued a separate recall of its £1 foil-wrapped hollow chocolate bunnies after one incident where a small battery was found inside. It said it had sold 3,000 of the items and has now withdrawn them from sale as a precaution.
Anyone who has purchased one of the novelty chocolate products should not eat it but take the product back to store for a full refund, the supermarket said. Customers can also phone customer services.

"We are concerned about one incident of alleged product tampering involving our hollow milk chocolate Easter bunny foil figure, which has been found to contain a small battery inside," a spokesperson for the supermarket said.

"This follows an incident at Christmas when two similar products were targeted and contaminated. As a precaution, we have begun a UK-wide product recall and have withdrawn the product from sale."
The National Crime Agency and Nottinghamshire police confirmed an investigation had been launched.

"Nottinghamshire Police has received a report regarding the contamination of a chocolate product found to contain a small battery. The milk chocolate Easter Bunny foil figure and the battery have been recovered and officers have spoken to the family who purchased the item," a spokesman said.
"We're working closely with the Co-op and colleagues in the food industry to determine how the battery came to be in the product and whether it was a deliberate act."