These Chocolate Santas From Co-Op May Have Batteries Inside
The supermarket has issued an "urgent" recall of 165,000 hollow chocolate Santas because they may have been tampered with.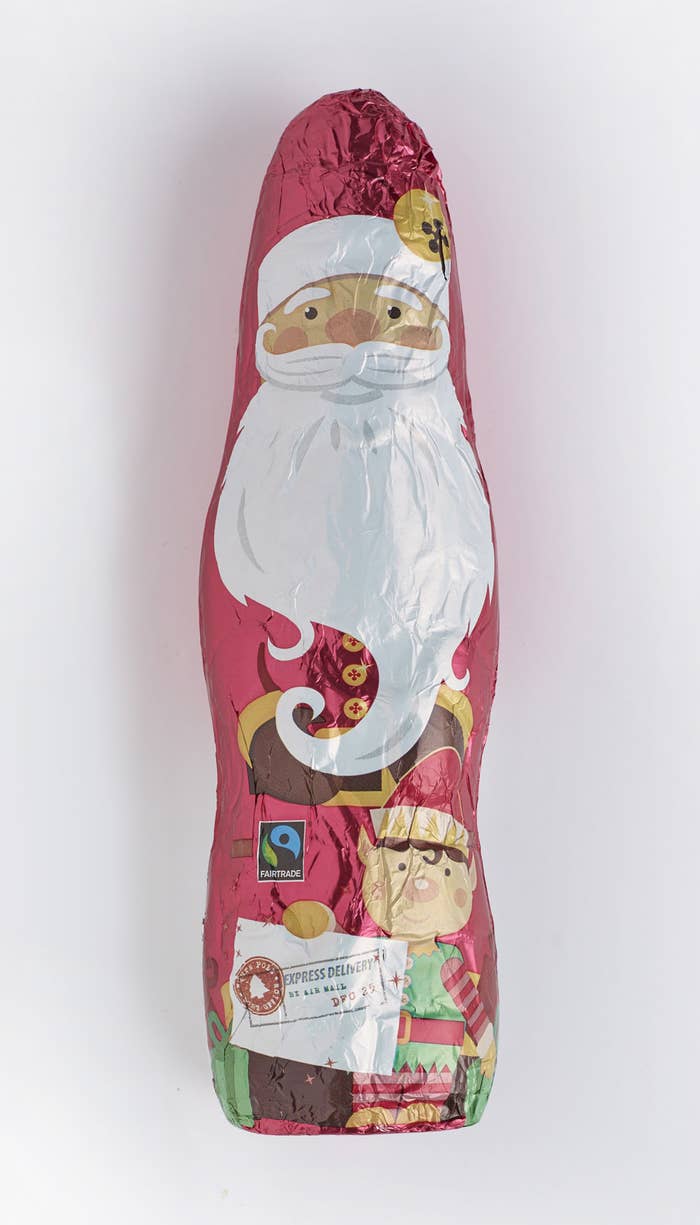 Customers who bought hollow Santa-shaped chocolates from Co-op to return them after reports of batteries being found inside, the Food Standards Authority (FSA) has warned.

The recall was made after Co-op received reports from two separate customers, in Essex and in Suffolk, who said they found batteries inside the novelty sweets.

The £1 figurines are foil-wrapped and say "express delivery" on the packaging.

A spokesman for the retailer referred to the incidents as "alleged tampering" and said it had notified the police. The supermarket is "urgently" advising customers not to eat the chocolate Santas but to call customer services for a refund.
"The health and safety of our customers is our top priority," he said.

"We are concerned about two separate instances of alleged product tampering involving our hollow milk chocolate Santa foil figures, which have been found to contain a small battery inside."

He added: "We are investigating the matter and will be involving the relevant authorities to help."

In its notice, the FSA warned: "The presence of small batteries makes this product unsafe to eat and presents a risk to health.
"The product may contain small batteries which are a choking hazard and can cause burns if swallowed."