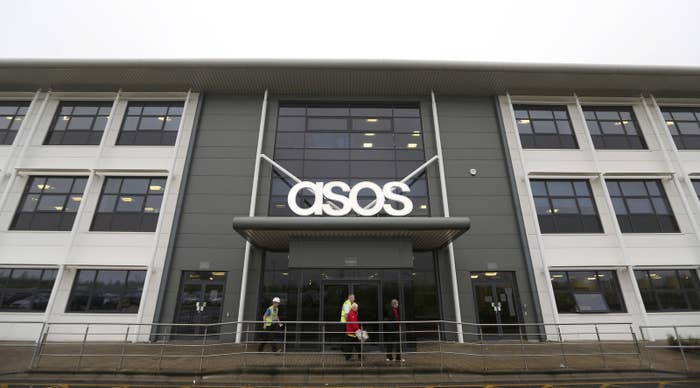 Asos hit out at "misleading" media coverage about pay and working conditions at its Barnsley warehouse on Tuesday as it reported a 26% sales surge in the year to 31 August 2016.
The online fashion giant reported in its annual results that sales hit £1.4 billion over the period, with pre-tax profits up 37% to £63.7 million.
It also referred to what it said was "comment recently in the media and elsewhere on working conditions in our warehouse which are inaccurate and misleading". However, Asos did not directly address allegations that it live-monitors the performance of staff on the warehouse floor and keeps workers on contracts they allege are "exploitative".
The allegations were published earlier this month as part of a three-month investigation by BuzzFeed News that revealed claims of exploitative contracts, an overbearing security regime, and stressed workers.
It also follows criticism from Labour MPs Owen Smith and Iain Wright, and the union GMB.
In the results, Asos linked to a six-page statement that was also sent to staff following the report. It outlined that the firm did not "pretend to be perfect" and sought to "set the record straight" on recent allegations.
The company reiterated that "contrary to what has been alleged, we do currently pay above the National Living Wage for all employees and are committed to migrating towards the living wage foundation level over the next 18 months. We do not use, and have never used, zero-hours contracts."
Addressing investors at a presentation of the financial results, the CEO Nick Beighton said "Don't worry we aren't going to be blown of course by these things - we will continue doing the right thing for our business, our customers, and our people."
He defended the use of annualised hours contracts, which allows the company to "flex up" or "flex down" permanent warehouse employees for up to 10 hours a week, every other week. He said the arrangement, "enables us to deal with the seasonality in the retail sector and means we can have more full time employees rather than going down the agency route."
When pressed by BuzzFeed News, the company did not confirm how many of its 4,000 staff were permanent employees and how many were agency workers. It said in an earlier statement that over 80% of the hours worked, annually, were by permanent employees.
During the BuzzFeed News investigation, agency workers said they were subject to short notice shift changes and cancellations, and some alleged they could have their assignments ended for an array of reasons. In one instance, one worker alleged her assignment was ended by Transline, the company that handles agency workers on behalf of Asos and XPO, following a panic attack.
The six-page document released by Asos also announced it had dropped plans to introduce individual CCTV cameras on workstations where orders are packed at its global distribution centre in Barnsley, in the north of England, which BuzzFeed News has previously reported.
The plan met with huge opposition from GMB when it was proposed in the summer.
But other security measures at the warehouse, which staff told BuzzFeed News include airport style security-scanners and spot checks that make them feel like "thieves", will remain in place. Asos said that every day its security personnel conduct searches of around 80 out of 4,000 staff – some of whom are asked to remove their shoes for the search – and two staff members' cars.
"We recognise this [security] is a highly emotive issue and if handled insensitively, is invasive and offensive," Asos's statement said. "Nonetheless, in a warehouse with more than £150 million worth of stock, including many high value items, we also have to take precautions," CEO Nick Beighton said in the letter.
"We are learning all the time. We learn, re-set and go again. That's the way we do things at Asos." He added: "I take huge exception to the idea that we are secretive and exploit our people. We have nothing to hide and much to be proud of."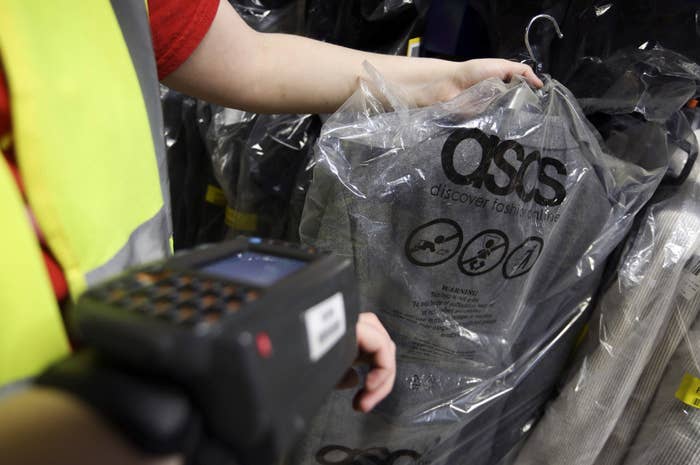 Days after the investigation, XPO, which runs the warehouse on behalf of Asos, distributed notices to staff informing them of significant changes to probationary periods and the annualised hours contracts used at the warehouse, also set out in the statement.
These included reducing the probation period for staff from six months to three months, and increasing the notice given to colleagues required to work extra hours in a shift ("flex up") or work fewer hours in a shift ("flex down") from five hours to 24 hours.
In an email to BuzzFeed News following the changes, a spokesperson for Asos said: "It is worth knowing that recent changes to probation period and flex notice periods were done as a result of consultation with the Employee Forum and have been under discussion for several weeks.
"To claim or suggest in any way that they were a reaction to a particular piece of media coverage would be inaccurate and, frankly, show a lack of understanding of how businesses work and how policy changes are made. Things that have a significant financial impact like these are not decided overnight in a knee–jerk, reactionary way."
Following the BuzzFeed News investigation, the MP Iain Wright, who is chair of the business select committee, said he would explore working practices At Asos as part of a wider inquiry into modern working practices in January.