Alton Towers is betting that a new virtual reality rollercoaster that sends people on an "intergalactic adventure" will be enough to coax people back through its gates.
The Staffordshire theme park has suffered a reduction in footfall since an accident last year that saw several people seriously injured when a car on its flagship rollercoaster, The Smiler, crashed into an empty one.
The theme park blamed "human error" for an accident, which led to two women –Victoria Balch, 20, and Leah Washington, 18 – having their legs amputated.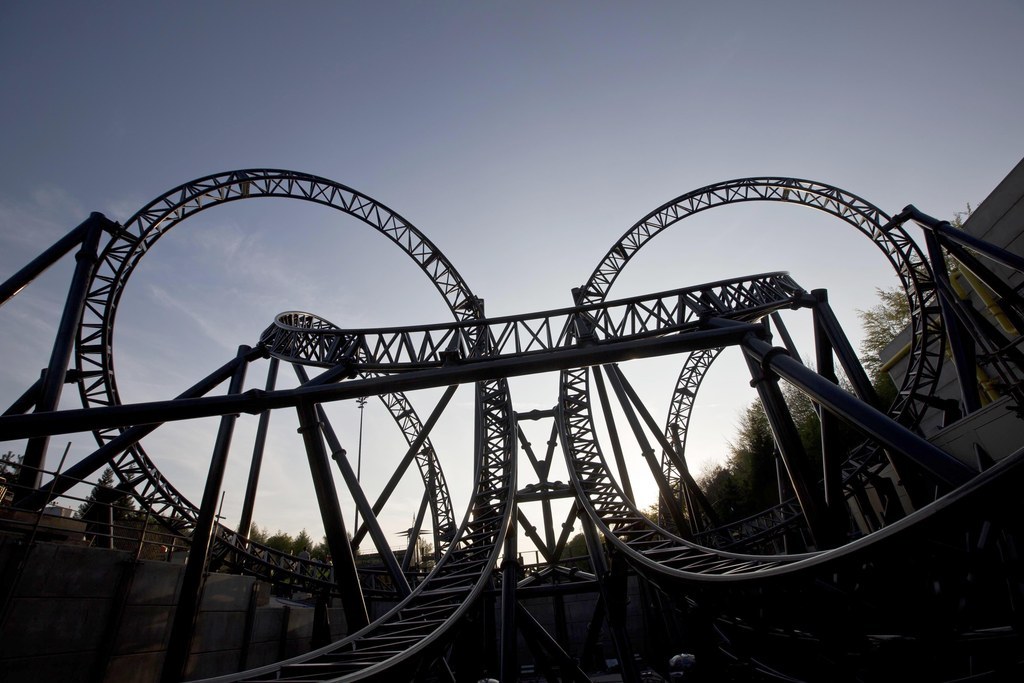 In September, theme park owner Merlin Entertainment reported an 11% drop in annual sales. It is hoping the new ride, which opens in April, will help reverse the sales decline.
The 75kph ride will be called Galactica and promises to have "a G force more powerful than a real rocket launch".
Visuals from virtual reality headsets will be synchronised to the twists and turns of the rollercoaster to enhance the experience.
It will "transform" riders into astronauts and plunge them into "outer space" using an 840-metre track and a 20-foot drop that gives the sensation of "hurtling through undiscovered galaxies", the company said.
The Smiler is also set to reopen this year with enhanced safety checks.
"Alton Towers has a history of launching groundbreaking and innovative rides which have previously reflected in increasing visitor numbers," said Gill Riley, marketing director.
She said the safety and welfare of guests was Alton Towers' "number one priority" and said it had implemented additional safety protocols on rides.