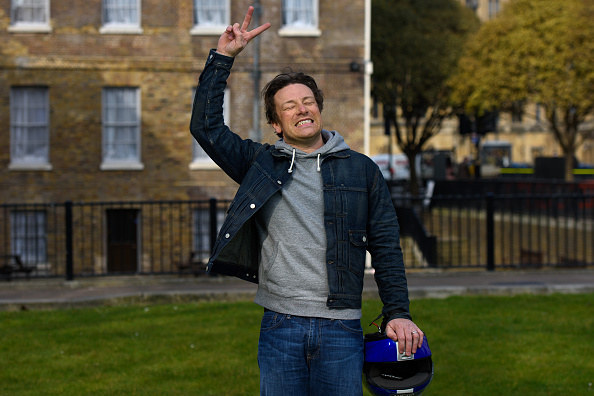 It was in America about four years ago when Jamie Oliver first discovered milk drinks being given to schoolchildren contained more sugar than a can of Coke.
The celebrity chef-turned-campaigner has a long history of championing healthier foods. He famously helped ban Turkey Twizzlers from schools and improve the nutrition of school dinners.
Now, to the likely chagrin of soft drinks manufacturers, he has turned his hand to what he sees as the "misuse of sugar" by the industry.
Oliver certainly has the attention of politicians. David Cameron has met with him personally on two occasions, and there's a third meeting in the diary.
Last week he celebrated an unlikely victory when the chancellor, George Osborne, revealed in his Budget a surprise sugar tax on fizzy drinks including Coca-Cola, Fanta, and Pepsi.
The tax will add about 8p on to a can of full sugar Coca-Cola and was welcomed by health campaigners but slammed by the food industry, which argued it would hurt the poor.
Sugary fruit juices, smoothies, and dairy drinks, like milkshakes, are excluded from the tax because they contain some nutritional value.
On Wednesday researchers published a report in the British Medical Journal revealing dozens of fruit juice brands contain more sugar in a 200ml serving than the maximum daily amount recommended for children.
Oliver is calling for all drinks with added sugar to be taxed, though he is clear fruit juices and smoothies, that have natural sugars, can form part of a healthy diet because they contain fibre and other nutrients.
And when it comes to the food industry's argument that taxing unhealthy foods will impact the poor, he is cynical.
"When politics gets involved and there's talk of a sugar tax people start saying pathetic shit like 'you're taking from the poor'. Oh fuck off, really?
"Anything that's taken from the poor is given back 100-fold. This is absolutely socially aggravated. It's a soundbite... just a comment that's picked up and regurgitated.
"But do you know what? In the meantime, in the background, are the people that really fucking care – a little army of NGOs and civil servants and myself... No one likes a tax but I did it [campaigned] because it is one thousand percent the right thing to do."
He admits "there's no reason" why he should be in "the room" with politicians and businesses talking about obesity, but says he simply tries to "speak the voice of the public".
Oliver believes food companies have been misusing sugar because it is cheap; a handy preservative that makes things "that taste like shit taste good".
"This is kind of the first time the British government has stood up, grown some bollocks, and said we're happy for everyone to sell things in our country but when things get a little out of control we will give a little slap – this is how we roll.
"And I think that's fair – I don't think it's fair to exponentially grow your business when it's having a negative impact on kids."
Now he wants the government to go further.
Oliver sat round the PM's table to discuss the forthcoming Childhood Obesity Review, due in June, which will set out ways to prevent children becoming overweight.
He hopes to see a number of measures he put forward to tackle junk food – from crackdowns on supermarket promotions to banning advertising before 9pm, and curbing outlets that "scramble around the corner of every school in the country".
Is he optimistic? "Yes," he says, offering a glimpse into what might be included. "I'd be upset if all of them weren't in there. The [sugar tax] is great but it doesn't work unless it's a whole ambush and attack on obesity.
"But the core of it is, we want David to actually do it."