Leslie Rhodes, killed
On Thursday night police announced that a 75-year-old man who had been injured in the attack had died.

Leslie Rhodes, who was named by police on Friday, had been in hospital, where he was taken off life support. "Next of kin have been informed and are receiving support from specially trained family liaison officers," a statement said.
According to reports, Rhodes was a retired window cleaner who was described by neighbours as a "lovely man". A neighbour told the Press Association that Rhodes had no children and was not married. He "would do anything for anybody", the neighbour added.

Labour MP Chuka Umunna paid tribute to Rhodes, who was from his constituency of Streatham in London.

Kurt Cochran, killed, and Melissa Payne Cochran, seriously injured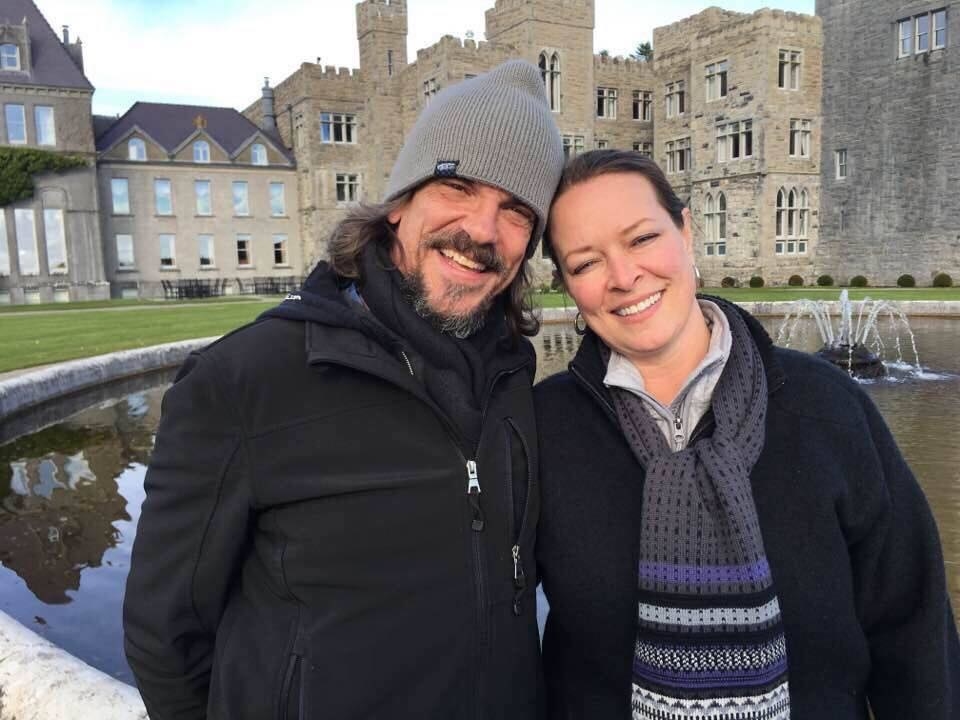 Kurt Cochran, from Utah in the US, died during the attack. He and his wife Melissa Payne Cochran were thought to have been celebrating their 25th wedding anniversary in London. Relatives said she suffered serious injuries in the attack and is still being treated in hospital.

Clint Payne, Melissa's brother, wrote on Facebook: "Our hearts are broken this day as we say goodbye to our dear brother-in-law Kurt. He passed away from the injuries sustained in the London terrorist attack yesterday. We love him so much and will never forget him."
He said his sister sustained a broken leg, a broken rib, and a cut to her head.

"We are grateful that she will recover," he said in the post. "Our hearts ache for her and their children in losing their loving companion and father. Please continue to pray for our family. Thank you."

The couple were enjoying the final day of their European vacation, which was their first trip abroad, according to BBC News. In the previous days, they had visited Melissa's parents, who worked on a Church of Jesus Christ of Latter-day Saints mission.
In a tweet, President Trump praised Kurt Cochran as a "great American".
Another of Kurt's relatives, Shantell Payne, wrote in a separate Facebook post on Thursday: "This pain is so heart wrenching and raw it has rocked our family and all that knew him to its core. We will miss Kurt beyond words. We love you Kurt. RIP."

The Monday following the attack, Clint Payne read out a statement on behalf of the family at London's Scotland Yard, attended by thirteen of Cochran's relatives. "The most difficult part of all of this is that Kurt is no longer with us, and we miss him terribly. He was an amazing individual who loved everyone, and tried to make the world a better place," Payne said.

"He left a legacy of generosity and service that continues to inspire us. We are deeply saddened to lose him but are grateful the world is coming to know him and be inspired by him."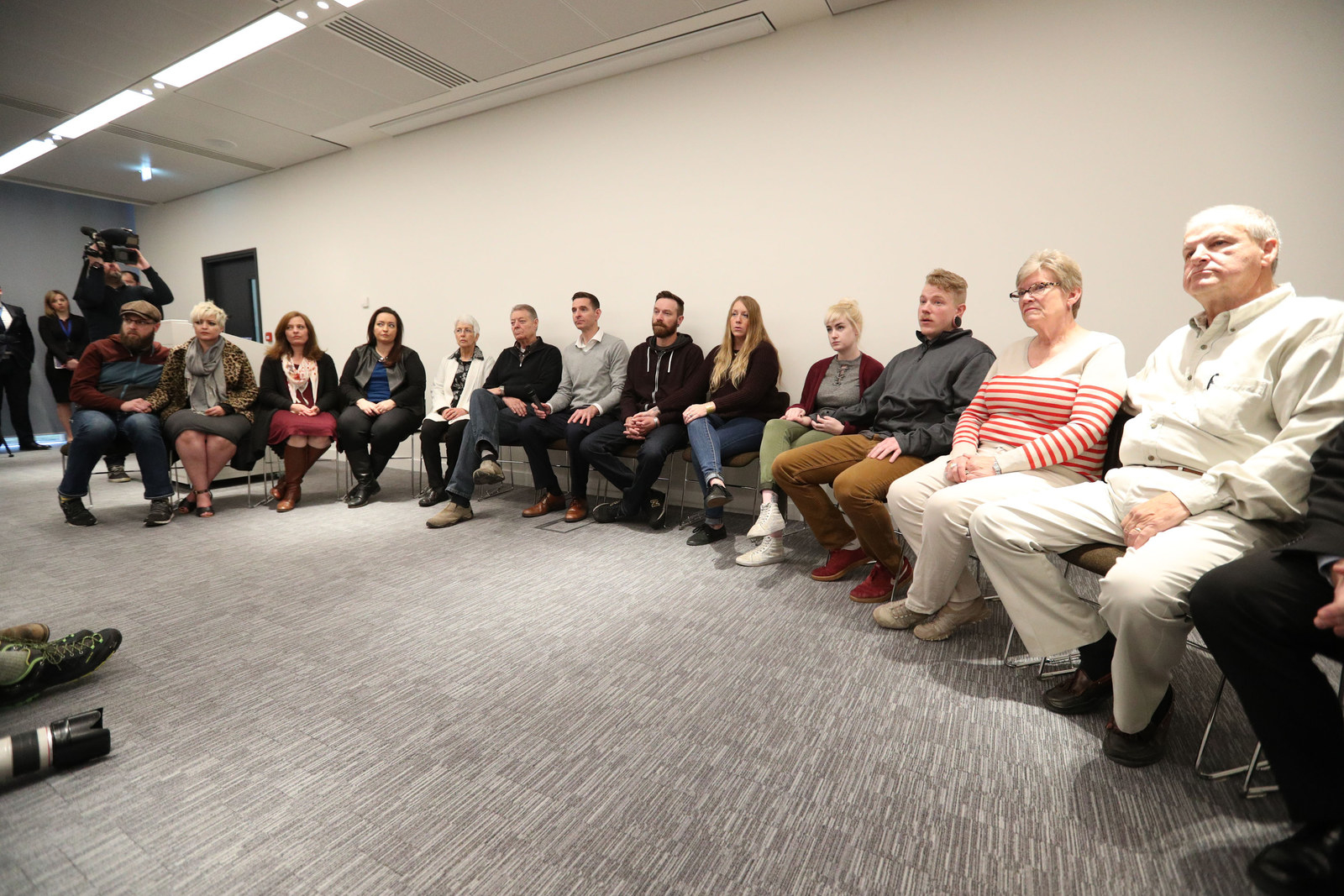 Payne said that Cochran "wouldn't bear ill feelings towards anyone and we can draw strength as a family from that".
"His whole life was an example of focusing on the positive. Not pretending that negative things don't exist but not living our life in the negative - that's what we choose to do."

He added that Melissa's health is "steadily improving" and had been "strengthened by the presence of her family."
Aysha Frade, killed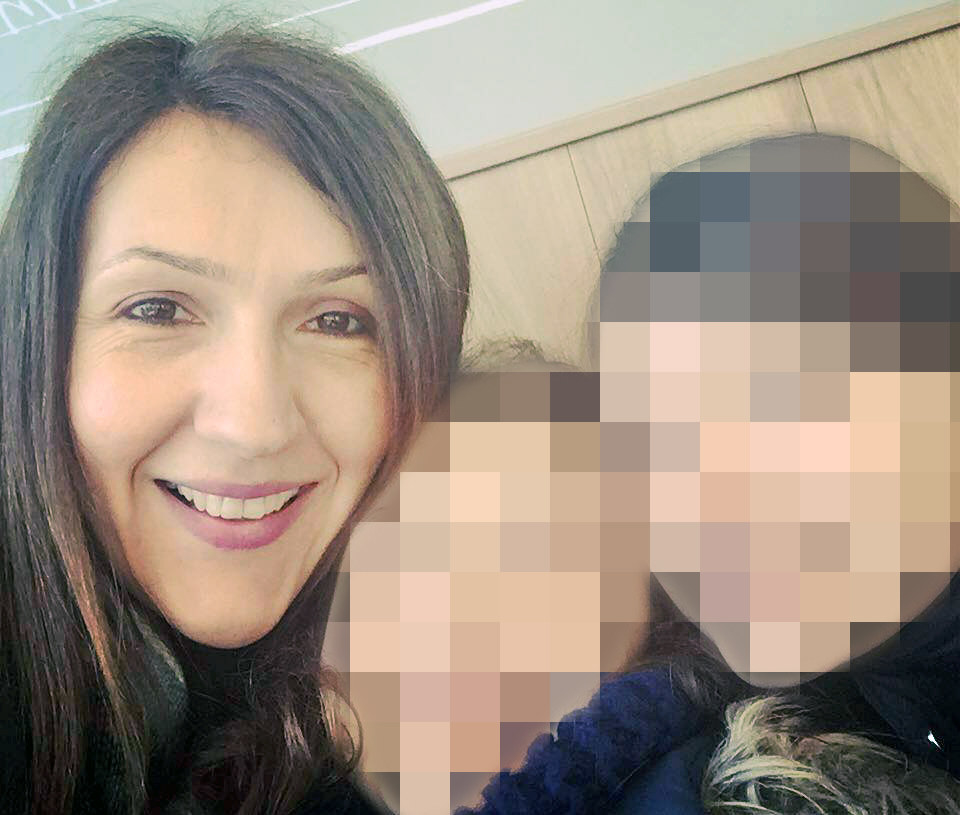 Aysha Frade was reportedly on her way to pick up her children from school when she was struck by the car that drove into pedestrians on Westminster Bridge.
The 43-year-old mother of two taught Spanish at DLD College London, which is just over the river from the houses of parliament.
On Friday, her husband, John Frade, changed his profile picture to a poem that read: "our most beautiful flower in our garden of joy, protect us from heaven in all that you do."
Friends and family wrote on the post that her loss was "devastating".
"My heart is broken for you and your beautiful girls," wrote one person. "My heart goes out to you in this difficult time. You are in my thoughts and prayers," wrote another.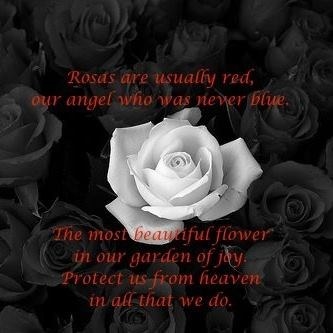 The college confirmed to BuzzFeed News on Wednesday that she died in the attack.

Rachel Borland, principal at DLD College London, told BuzzFeed News:

"We are all deeply shocked and saddened at the news that one of the victims yesterday was a member of our staff, Aysha Frade. All our thoughts and our deepest sympathies are with her family. We will be offering every support we can to them as they try to come to terms with their devastating loss."

She added: "Aysha worked as a member of our administration team at the college. She was highly regarded and loved by our students and by her colleagues. She will be deeply missed by all of us."
According to the Spanish newspaper La Voz de Galicia, Frade was originally from Betanzos in Galicia, northern Spain.
Keith Palmer, killed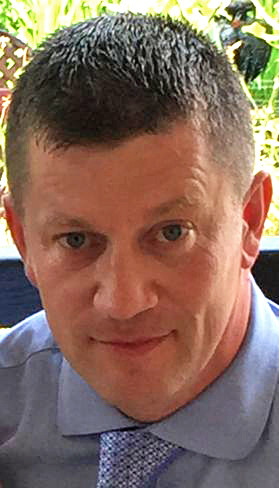 The Metropolitan police confirmed on Wednesday that veteran police officer Keith Palmer was one of the four people who died during the attack.
Palmer, 48, was married with a 5-year-old daughter.

He became part of the parliamentary and diplomatic command in April 2016, after joining the Met in 2001.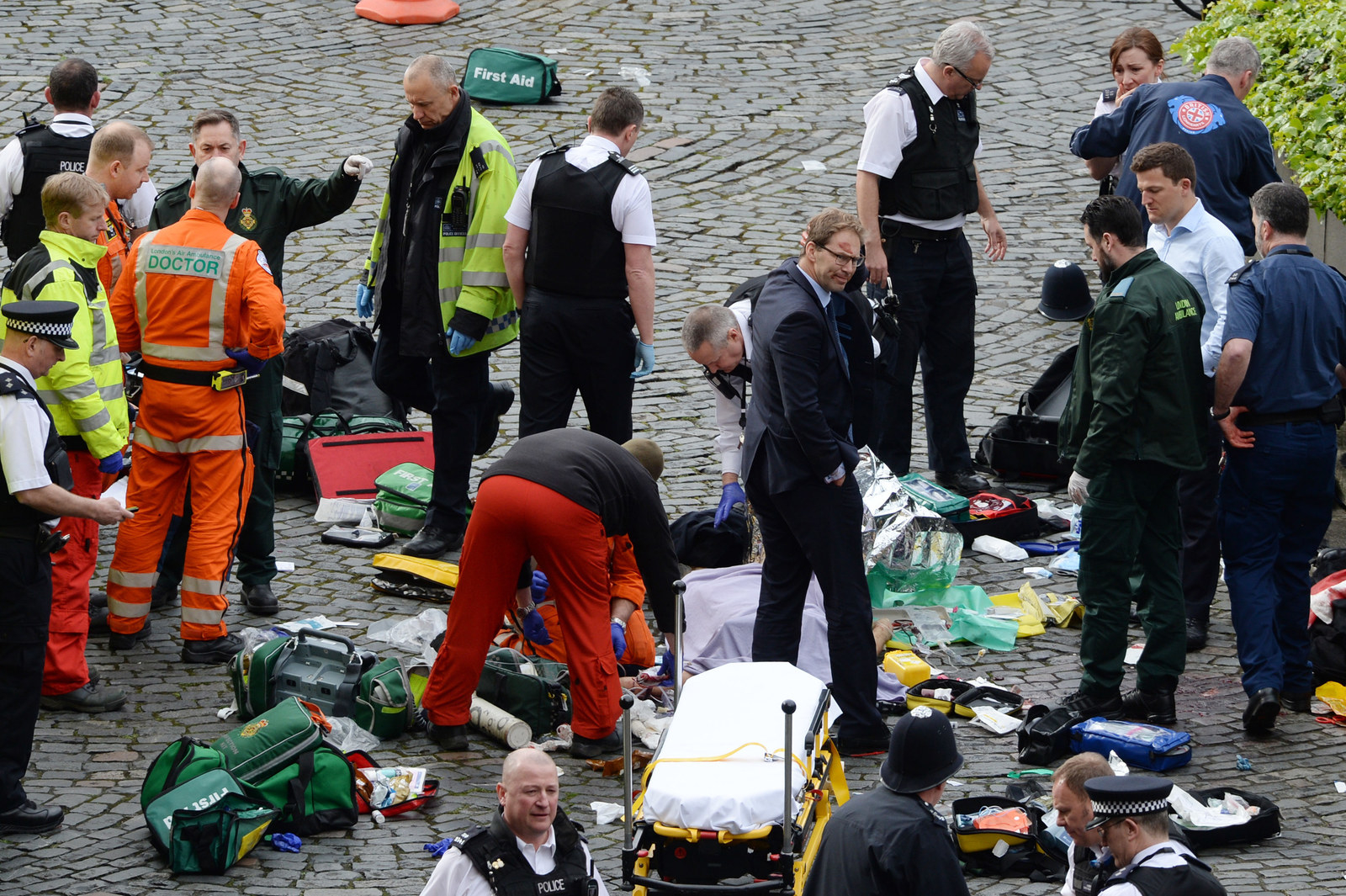 In a statement on Thursday, his family said he would be remembered as a "wonderful dad and husband," a loving son, brother and uncle, and a long-time supporter of Charlton FC.
He was a friend to "everyone who knew him" and was brave, dedicated, courageous, and proud to be a police officer, they said.
"He will be deeply missed. We love him so much. His friends and family are shocked and devastated by his loss and ask that they are left to grieve alone in peace."
Tobias Ellwood, a minister in the Foreign Office, tried to save Palmer by giving him mouth-to-mouth and attempting to apply pressures on his wounds to stem the blood flow.

The MP was pictured surrounded by medics and police officers giving CPR, and stayed with Palmer until an air ambulance arrived.
Speaking in the House of Commons on Thursday morning, prime minister Theresa May paid tribute to Palmer: "He was a husband, and a father, killed doing the job he loved. He was every inch the hero and his action will not be forgotten."
The flag at Scotland Yard was flown at half mast to mark Palmer's death.

His colleague, PC James Aitkenhead, said he had a "great work ethic".

"We will miss him so much," he added.

Inspector Mark Turner, who also worked alongside him, said Palmer was a fantastic member of staff who would be "sorely missed".

Tributes have been pouring in for the officer and for all those affected.

Andreea Cristea, in hospital, and Andrei Burnaz, discharged from hospital
The Romanian embassy in London told BuzzFeed News the woman who was taken to hospital after being found in the River Thames is 29-year-old Andreea Cristea.
A spokesperson on Thursday said Cristea had undergone surgery overnight. Her fiancé, named as Andrei Burnaz, was discharged from hospital after suffering a knee injury, the spokesperson added. It is understood Cristea is now in a stable condition.
The Port of London Authority confirmed yesterday that a woman had been pulled alive from the Thames.
"A female member of the public was pulled from the water near Westminster Bridge, alive, with serious injuries," a spokesperson said on Wednesday.

The Romanian embassy said it was in contact with the families of Cristea and Burnaz.
Other victims
The number of pedestrians hurt on Westminster Bridge fluctuated immediately after the incident, and police said on Friday there had been 50 injuries.

Two people, they said, remain in a critical condition and one person has life-threatening injuries.

On Thursday, authorities said the injured included 12 Britons, three French children, two Romanians, four South Koreans, one German, one Pole, one Irish person, one Chinese person, one Italian, one American, and two Greeks.

Three of the injured were police officers returning from an event recognising their bravery.

Edge Hill University, in Lancashire, confirmed a group of 13 politics students and a lecturer were on a field trip during the attack. One student, 19-year-old Travis Frain, remains in hospital and is being treated for a leg injury. Four other pupils sustained minor injuries and are now at home, a spokesperson said.

Frain tweeted on Friday to thank hospital staff for his treatment. Prince Charles visited him following an operation.

The French embassy confirmed on Friday that three students, aged 15 and 16, who were on a school trip from Britanny, remain in hospital in London with injuries that a spokesperson said "were not life-threatening".

The Polish embassy in London confirmed in a tweet that a Polish national was hurt in the attack, but said he had suffered minor injuries and was released from hospital on Thursday.