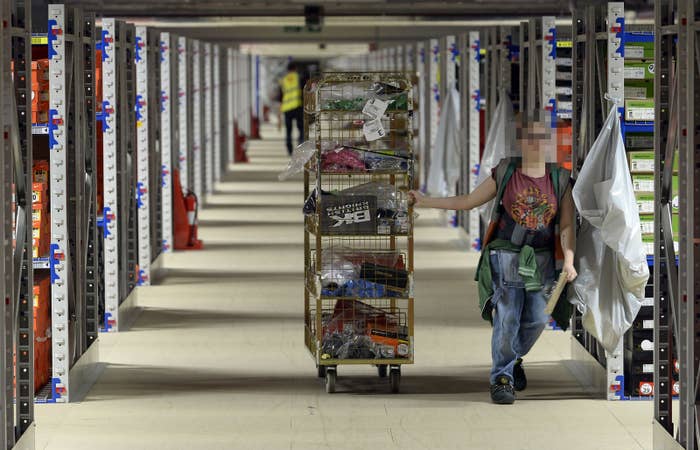 The chair of the business select committee has urged government to continue an inquiry into workers' rights after the snap general election derailed it.

Speaking to BuzzFeed News, Iain Wright MP said he was "disappointed" that the snap election, called by Theresa May last month, had put the Future World of Work inquiry on ice.

Because parliament will dissolve on 3 May ahead the election, there is not enough time for the current committee to conclude it. In the new parliament a new committee, made up of different MPs, could choose to continue the inquiry or to axe it, meaning that, like other Commons inquiries, its future hangs in the balance.
Wright urged government to take it forward and consider the issue a "major priority."

"It's up to them to decide their own agenda but I do think this is really important," he told BuzzFeed News. "I'm not going to be a backseat driver but this is such a fundamental issue that I do hope the next parliament will consider it a major priority."

"I'm just disappointed that the way in which the general election was called means that we can't finish that up," he said.

The inquiry was launched in October and followed a series of media exposes about allegations of poor working practices, including a three-month BuzzFeed News investigation into Asos's warehouse, and separate media reports into companies including JD Sports, Amazon, Sports Direct, and Hermes.

The committee was examining "low-pay and poor working conditions" in the context of the "rapidly changing nature of work", and had planned to explore rights of workers in warehouses, in the gig economy, and in low-paid sectors such as care homes in a far-reaching inquiry.

It was exploring how government can "foster a vibrant, dynamic, innovative economy with laws that deliver the benefits of flexibility but which prevent exploitation".
Wright previously said Asos "should be looked at" as part of the inquiry.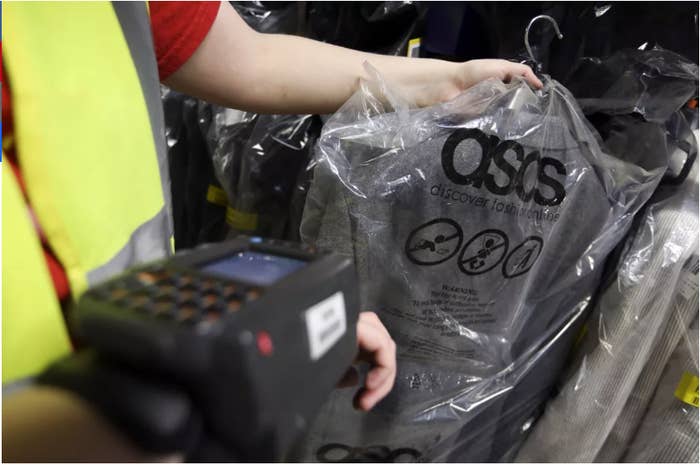 Wright, a Labour MP for Hartlepool who will not stand for re-election in the general election, told BuzzFeed News he had planned to call Asos representatives to appear before MPs to "really try and get to the bottom of" allegations made about the company's Barnsley warehouse.

A BuzzFeed News investigation in September uncovered concerns by workers about what they said were high work targets, an overbearing security regime at the site, and the use of annualised and agency contracts.

Asos, which has since made a number of changes at the site, including dropping plans for extra CCTV, denied the allegations and said they were "inaccurate". The company also published a six-page public rebuttal when the investigation was published.

One Asos warehouse worker who wished to remain anonymous told BuzzFeed News they felt "gloomy" at the news that the inquiry had been put on hold.

"I don't think anyone in the warehouse genuinely believed anything significant would change," they said. "Someone from Asos recently said publicly how good the conditions were inside the warehouse, and there was no need to make the changes they had already done.

"As with anything in life, how can you fix a problem if you're unwilling to accept that the problem exists?"
Unions urged government to ensure the inquiry was continued in the next parliament.
Tim Roache, the general secretary of GMB, said the union would "press" MPs to continue the inquiry.

The committee had, he told BuzzFeed News, "only just scratched the surface" of "harsh working practices" that "go to the heart of what thousands of people are enduring in precarious work every day – low pay, financial insecurity, a lack of rights, and no certainty of hours."

He added: "The work this committee is doing could help end the uncertainty and stress for people in insecure work. The next parliament needs to build on the work initiated by the select committee under Iain Wright's leadership.

"We'll be pressing to keep the focus on precarious work that MP's constituents endure and the solutions needed to provide greater security at work."

The Unite union, which represents workers at Sports Direct, also urged MPs to ensure they "pick up the baton" of the inquiry. "It would be a terrible waste for all the work that has been done if that was to be be lost," a spokesperson said.
"It is not an area that should be ignored or overlooked for party political reasons. [Precarious and agency work] affect millions of people."
Asos has been contacted for comment.