People Seem To Think Paddington Bear Is Told "Fuck You" In This M&S Christmas Ad
"He's saying 'Thank you, little bear,'" an M&S spokesperson told BuzzFeed News.
So the launch of the latest heartwarming M&S Christmas advert hasn't quite gone according to plan.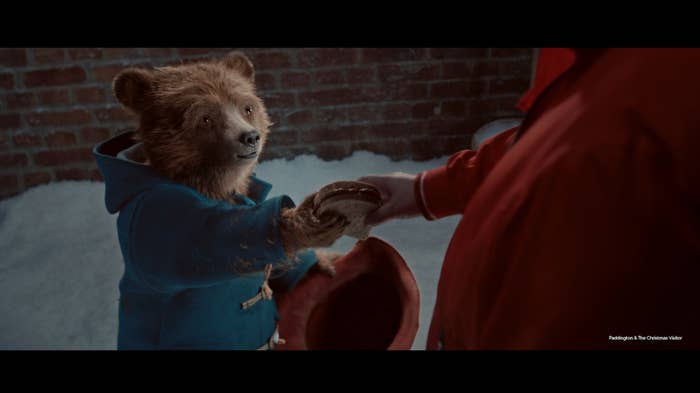 The advert, which came out this week, features the character Paddington Bear and a burglar whom he accidentally interrupts stealing Christmas presents.
Mistaking the burglar for Santa Claus on his way to deliver the presents, Paddington then helps him bring the gifts to people's homes, placing them under Christmas trees and putting them in stockings.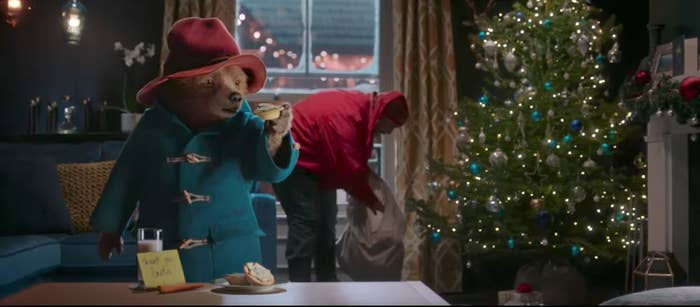 Reformed by Paddington's kindness after the bear gives him a marmalade sandwich for Christmas, the burglar leans in to say...well...
A lot of people are very confused as to exactly what he says.
"Leave Paddington alone!" wrote one person on Twitter. "Listen carefully...
Pretty sure he says 'Oh fuck you Little Bear,'" said another.

But many viewers have said the advert is "heartwarming" and that they "loved it".
A spokesperson for M&S has confirmed the burglar's words to BuzzFeed News: "Thank you, little bear." They said they won't be altering the advert.