A 24-Year-Old Artist Has Been Named As A Victim Of The Grenfell Tower Fire
Khadija Saye, whose work is currently being exhibited in Venice, was a friend of Labour MP David Lammy. Relatives wrote on Facebook that her mother Mary Mendy had also died in the fire.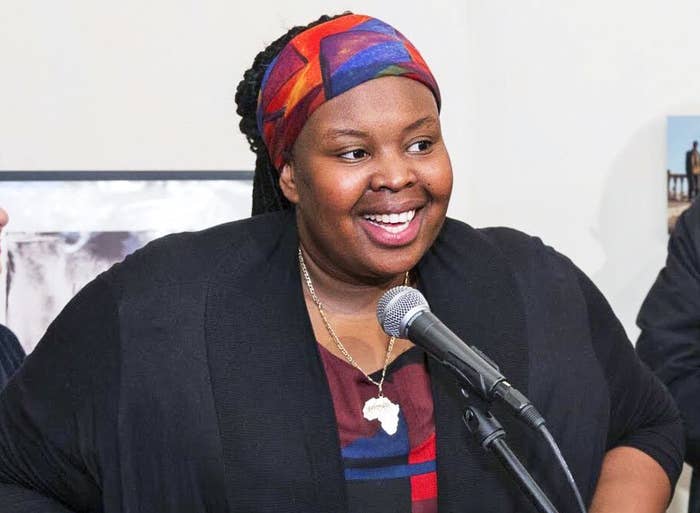 An up-and-coming artist and photographer has been named as one of the victims of the Grenfell Tower fire.
Khadija Saye, 24, lived on the 20th floor of the west London tower block with her mother Mary Mendy, who relatives said also died in the fire.
"I'm speechless... thank you everyone who messaged and had us in your prayers, sadly my cousin and aunt did not make it but they will forever be close to our hearts," wrote a family member on Facebook.

David Lammy, the Labour MP for Tottenham, paid tribute to the "beautiful soul".
Earlier in the week he had appealed for information on Saye's whereabouts. Lammy's wife, the artist Nicola Green, worked with Saye and was described as her mentor.
A collection of Saye's photography, called Dwellings: in this space we breathe, is currently being exhibited in Venice at La Biennale Di Venezia.
On Friday morning police said 30 people were now known to have died in the fire, and warned that the death toll was likely to rise further as more searches are carried out in the upper floors of the building.
Prime minister Theresa May has ordered a public inquiry into the fire.