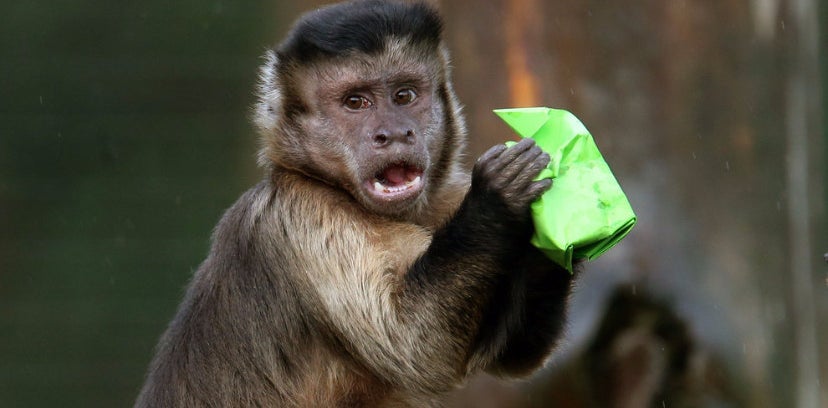 An international police crackdown on fake and dangerous foods yielded 10,000 tonnes of hazardous food and 1 million litres of liquids in the "largest ever" seizure of goods.
According to Interpol, authorities seized thousands of tonnes of food and drink in goods-trafficking raids between November 2015 and February this year.
Items confiscated included sugar laced with fertiliser, olives painted with copper sulphate, and illegally imported meat that was unfit for consumption.
The products came from 57 countries, including Greece, Australia, Romania, and Burundi – where Kalashnikov rifles, ammunition, and grenades were found alongside 36,000 litres of fake alcohol.
In Thailand, police found dozens of tonnes of illegal meat destined for sale in supermarkets and monkey meat was discovered in Belgium. Locusts and caterpillars were seized in France.
"Today's rising food prices and the global nature of the food chain offer the opportunity for criminals to sell counterfeit and substandard food in a multibillion criminal industry," said Chris Vansteenkiste, a spokesperson for Interpol's European arm.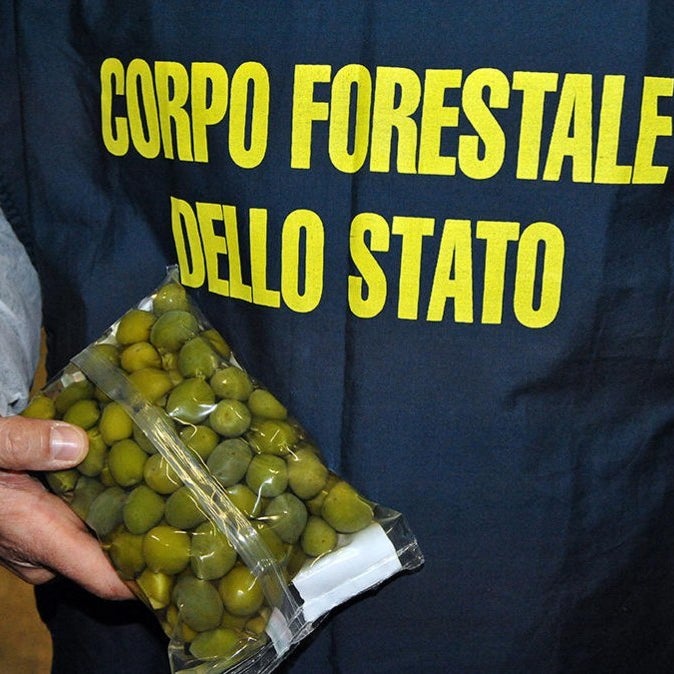 Fake brand labels were a "common thread", Interpol said, and could pose a health risk. For example, peanuts in Australia had been repackaged to be passed off as pine nuts.
Dangerous diet pills from South Korea were found to contain harmful ingredients and were being sold on for significant profits.
Authorities seized the goods from shops, markets, airports, seaports, industrial estates, and illegal abattoirs.
In the UK, the Food Standards Agency (FSA) warned earlier this month that food crime is still happening three years after the horsemeat scandal.
Investigators in the UK discovered an instance of pet food being sold to humans by a caterer and cases of toxic industrial chemicals that have been linked to the deaths of young girls being sold as diet pills.
The FSA set up a National Food Crime Unit in 2014 in the wake of a public outcry that saw major supermarkets and brands apologise for the presence of undeclared horsemeat in products such as ready meals and frozen burgers.