Immediately, there were some suspicions.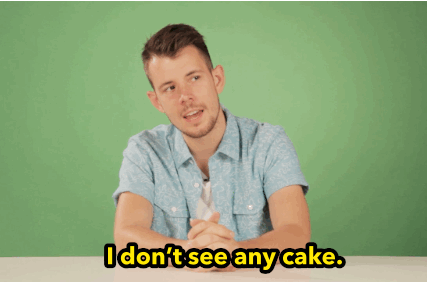 But when they found out what it really was, their reactions were priceless.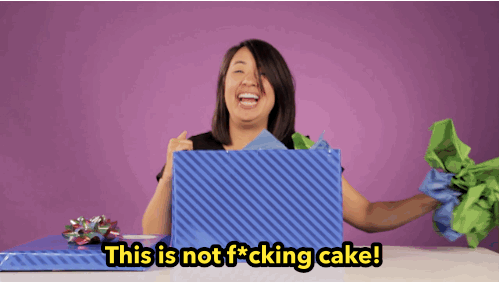 This guy almost shed a tear when he discovered what was actually inside the box...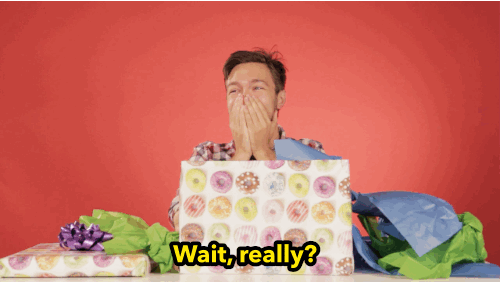 This woman got a little scared.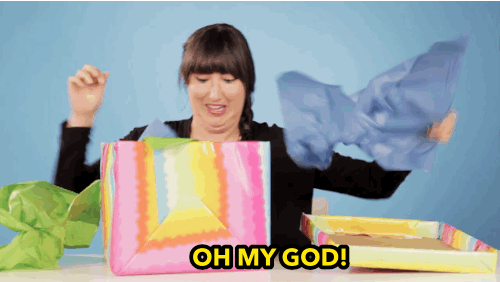 And this guy's smile proved he wasn't disappointed that we tricked him.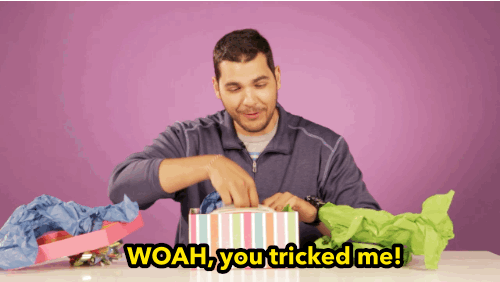 As they all took their toys out of the boxes, the memories quickly came back.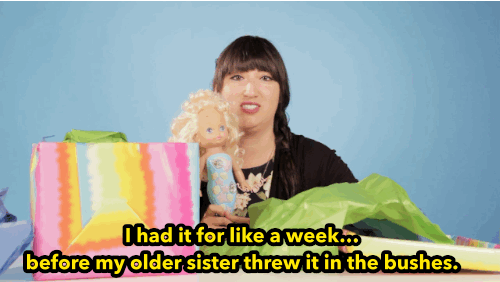 This guy tried to explain how his Batmobile toy worked, but clearly he was too geeked to get the words out.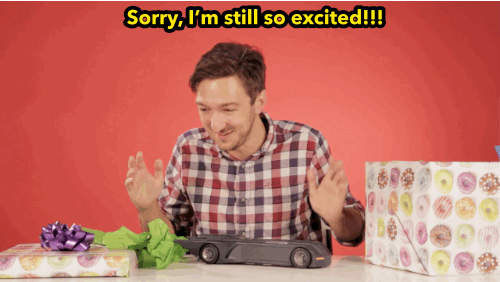 We ~really~ made her day with her Frankenstein toy.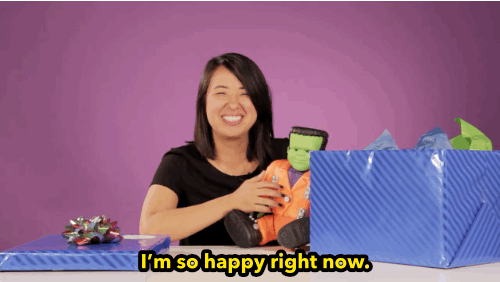 The memories kept coming...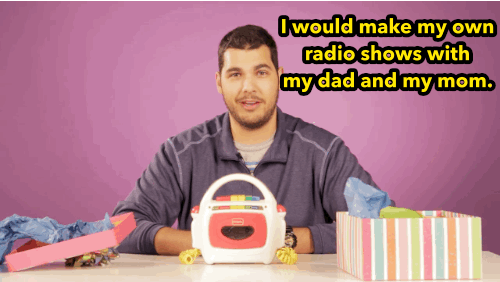 ...and coming!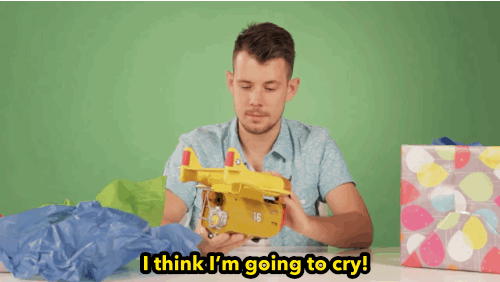 But in the end, it was obvious that these adults were happy it wasn't just a cake taste test!