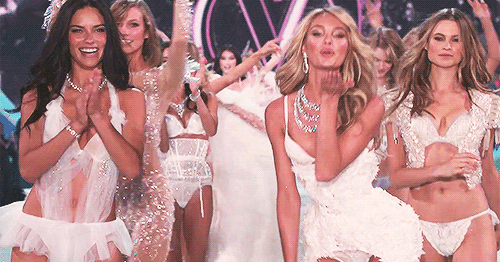 1. OMG. Why didn't I get here earlier to nab all the best stuff?
2. I could have been here at, like, 4 AM. Just waiting.
3. OOOOH. Look at all the colors!
4. I can't control my EXCITEMENT. THIS IS THE BEST DAY EVER.
5. IT'S SO BEAUTIFUL. I'M HAVING AN EYE ORGASM -- AN EYEGASM?!
6. They have, like, a whole table of my size! THANK GAWD.
7. Last time, they had NOTHING in my size.
8. So annoying.
9. This is cute.
10. But not my size.
11. OOH! Oh. Not my size, either.
12. How many fucking pink rhinestone bras are there?
13. Maybe there's good stuff at the bottom.
14. Or not.
15. When would I wear a NAVY rhinestone bra?
16. Whatever. I'll try it on.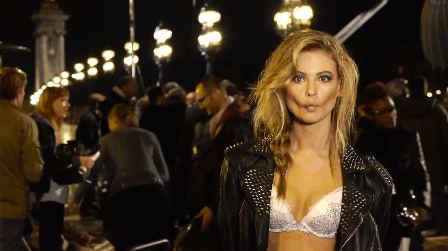 17. Also, I'll grab, like, 4 more. Just in case.
18. Even though I kind of hate them.
19. They're on sale, anyway.
20. OK, the rest are seriously ugly.
21. Walking away.
22. Are those panties on sale, too?!
23. I should find some to match my ugly-ass bras I might buy.
24. If there are any left.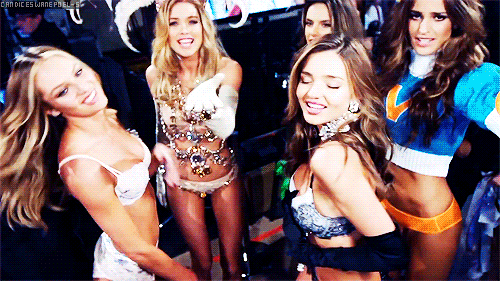 25. Ah. None in my size.
26. Waaaah.
27. Is it hot in here?
28. Am I sweating?
29. I need to try all of this on.
30. Before I go crazy.
31. *Panicked laugh*
32. Oh, damn. I look good.
33. Well, sort of like a hooker. But also very good.
34. Good thing it's all on sale.
35. I'm such a smart shopper.
36. Why does anyone shop here when this isn't on sale?
37. Idiots.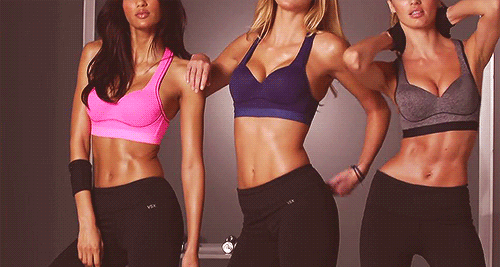 38. OK, I'm ready to check out.
39. Wait.
40. Is ALL of that makeup 75% off?!?!?!?!?!
41. ARE THOSE SWIM SUITS ON SALE?
42. IS THAT WOMAN HOLDING 9 SPORTS BRAS. BECAUSE. THEY. ARE. ON. SALE???
43. PRAISE THE VS GODS.
44. AND PINK IS ON SALE.
45. No, I'm not a teen.
46. But it still looks cute AF.
47. THERE'S HAIR CARE.
48. OK. Decide.
49. Do I need all of these bras?
50. Do I start looking at swim?
51. Fuck it. It's on sale.
52. You deserve it.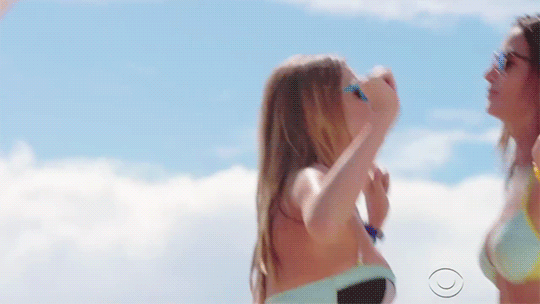 53. But wait.
54. I can't even hold everything I have.
55. I'll just check out and see how much I owe.
56. Look. At. That. Line. Though.
57. There are bins of swimwear next to the line! Score.
58. I'll shop for more while I'm waiting.
59. OMG. This stuff is so cute.
60. How many years have I been in this line?
61. Oooooooh. My turn.
62. Open an Angel Card? Hell nah.
63. Wait. My total is how much?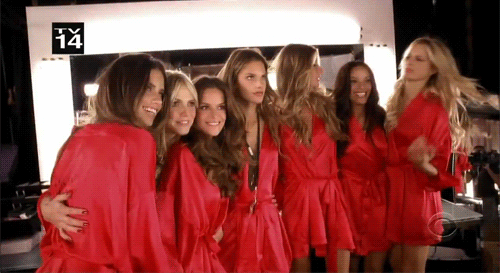 64. And I can use my Angel card at Bath & Body Works?
65. OK. I may as well sign up.
66. *Looks at phone* I'VE BEEN IN HERE FOR 3 HOURS?
67. And my bras I bought don't even match my panties.
68. SMH.
69. WHAT IS THAT GIRL NEXT TO ME BUYING?
70. WHERE DID SHE GET THAT?
71. Well...
72. You know what? It's on sale.
73. I'll come back for more stuff tomorrow.