1.
52 Lists for Happiness: Weekly Journaling Inspiration for Positivity, Balance, and Joy by Moorea Seal that'll tickle the heart of any list maker. Through a weekly prompt, readers are asked to make a list on what exactly makes them happy on various subjects, which helps them understand and appreciate those things even more.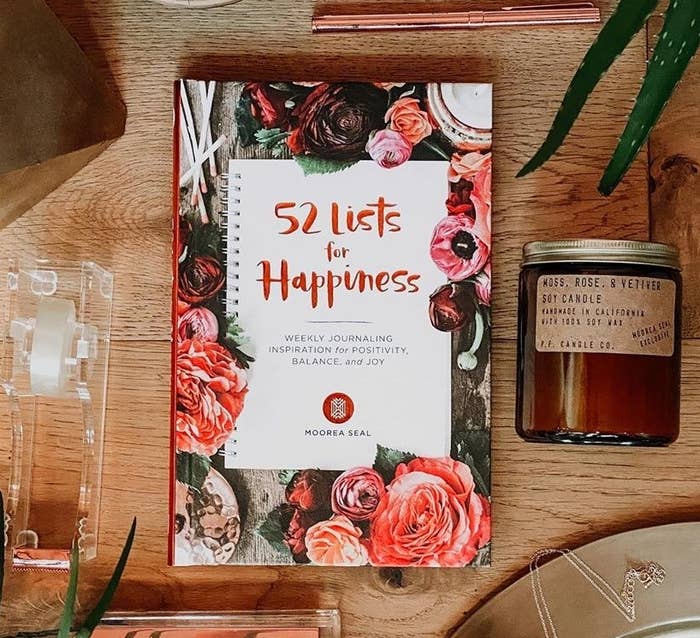 2.
Some incense that'll help promote relaxation when you need a peaceful moment to breathe. It comes with a wooden holder and a tray that'll catch any ash that falls.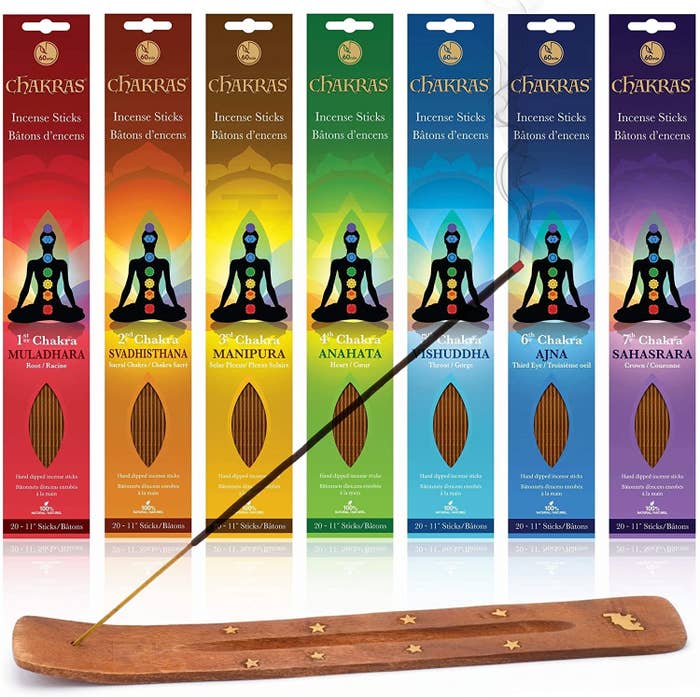 3.
Start Where You Are by Meera Lee Patel, which is a very pretty interactive journal that'll help you to nurture creativity, mindfulness, and self-motiviation. It operates on a simple premise: knowing yourself and your dreams will help you appreciate the world and help you achieve what you want. It also features gorgeous illustrations of motivational quotes from artists, writers, and others that are paired with open-ended questions for reflections.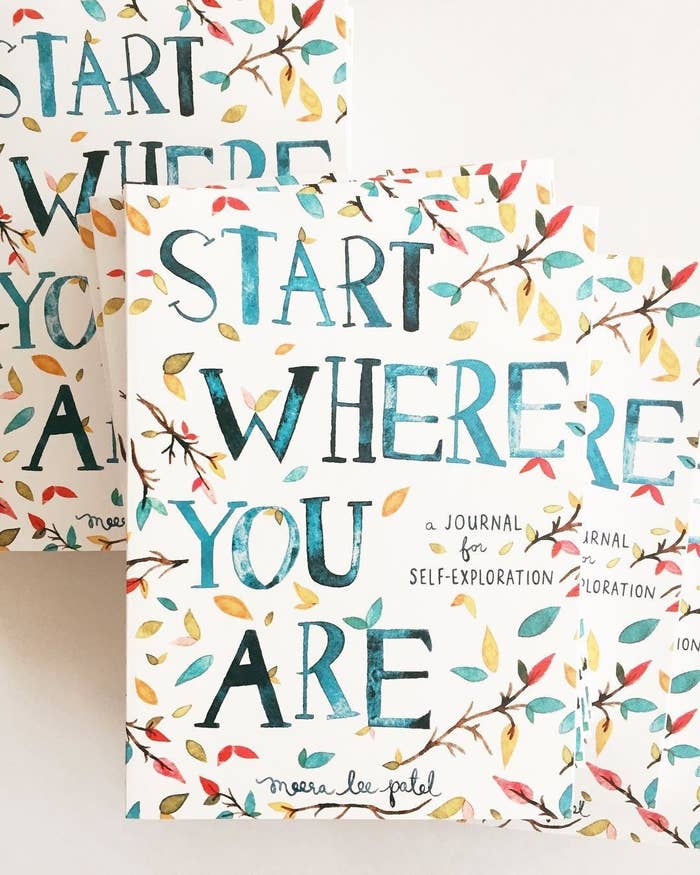 4.
A Himalayan salt lamp that allegedly helps to cleanse the air and can either serve as an accent to your room or as a nightlight to protect you from stubbing your toes in the evening. It's about seven inches tall, so it won't take up too much space, and every piece is hand-carved from natural minerals, so your lamp will be totally unique.
5.
A white noise machine that'll mask any irritating sounds happening around you for when you just need a break. You can cycle between seven white noise options, seven fan sounds, and ten relaxing nature sounds.
6.
An aromatherapy candle that uses soothing essential oils and natural soy wax to help you unwind if you're feeling tense. It smells like sea salt, so you can close your eyes and imagine the sound of the waves and the water lapping at your feet.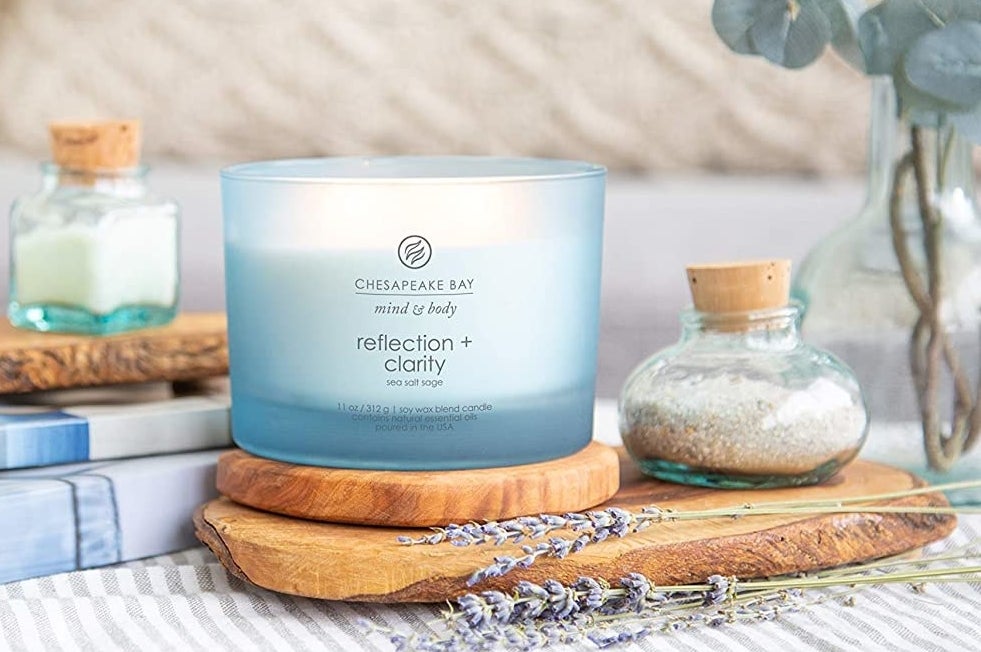 7.
An extra thick exercise mat that'll protect your body from the hard floor when you want to get your yoga on — or just hang out in savasana, because sometimes that's the best way to clear your mind.
8.
The Headspace Guide To Meditation And Mindfulness by Andy Puddicombe, if you're looking for a modern take on the subject. It's written by the person who voices the Headspace app who is a former Buddhist monk, and shows how just ten minutes of practice a day can make a huge difference in your life.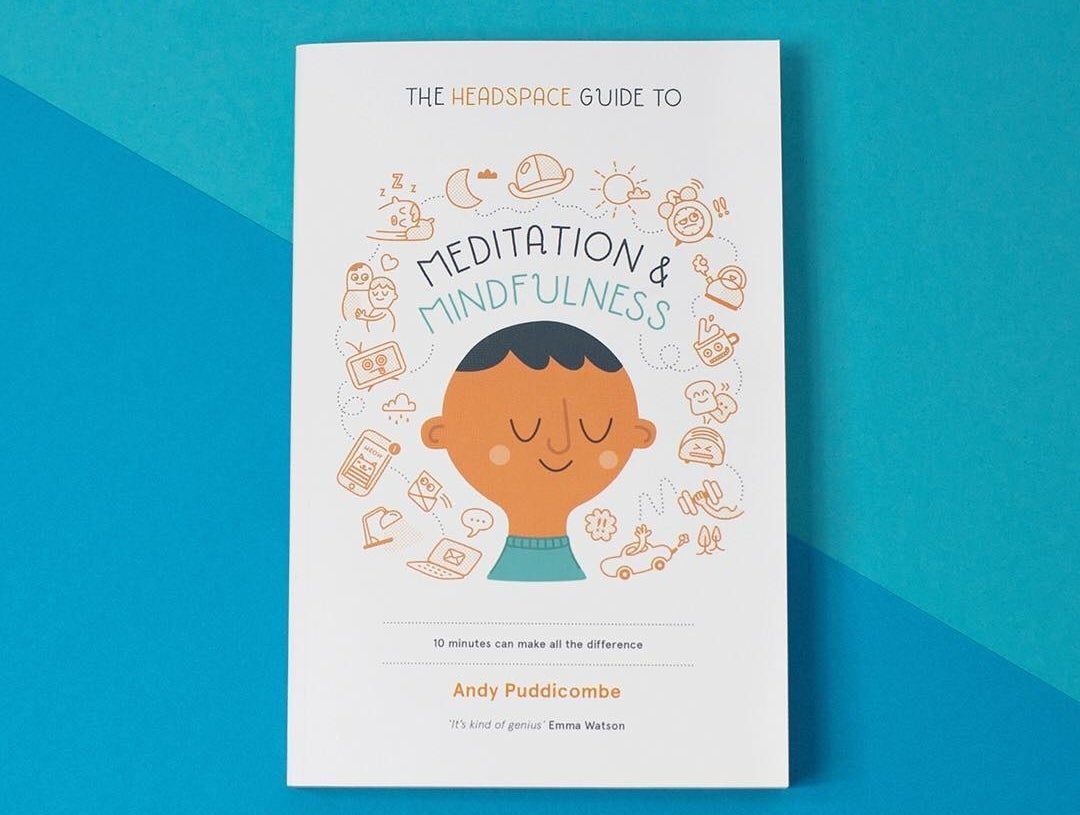 9.
A mini Zen garden that might help if you just need a little quiet moment during your day. It's tiny, so it won't take up too much space on your desk, and it'll give you a break and something to do with your hands if you're feeling stressed.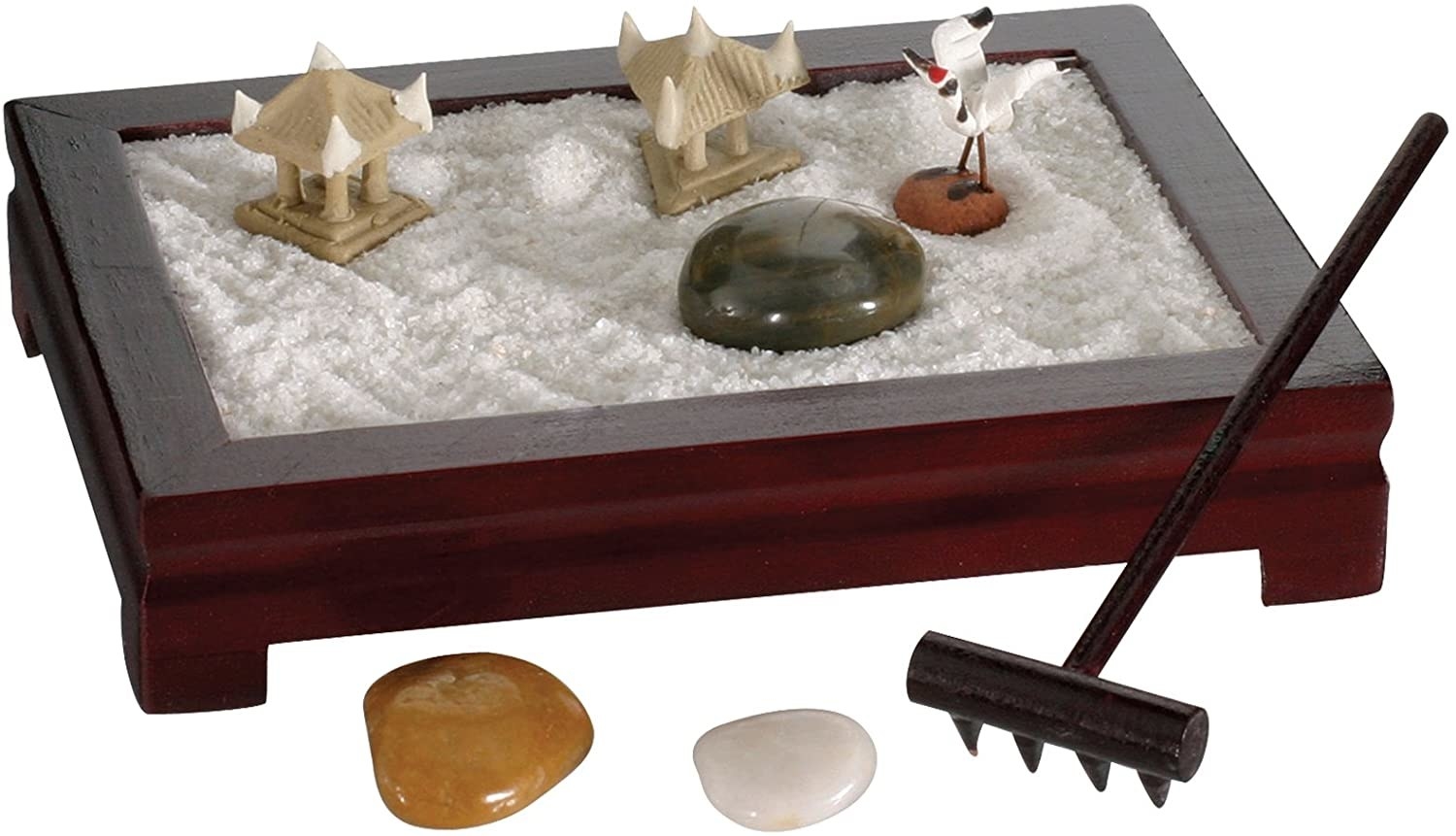 10.
A multifunctional essential oil diffuser that has seven soothing LED colours for when you're practicing meditation. It'll also act as a humidifier, which improves air quality, and it has a safety auto-switch that'll prevent it from overheating in case the tank runs out of water.
11.
And a set of essential oils that you can either put in your diffuser or use to make perfume blends, cleaning products, and massage oils. There are 18 different scents in each pack, so you can get creative and design your own ~bespoke~ fragrance for different activities, like a custom blend for journaling.
12.
Some polished crystals with six facets and a pointed end that look stunning in the sunshine. It comes with rose quartz, amethyst, and clear quartz that are all 100% natural and correspond to different chakras.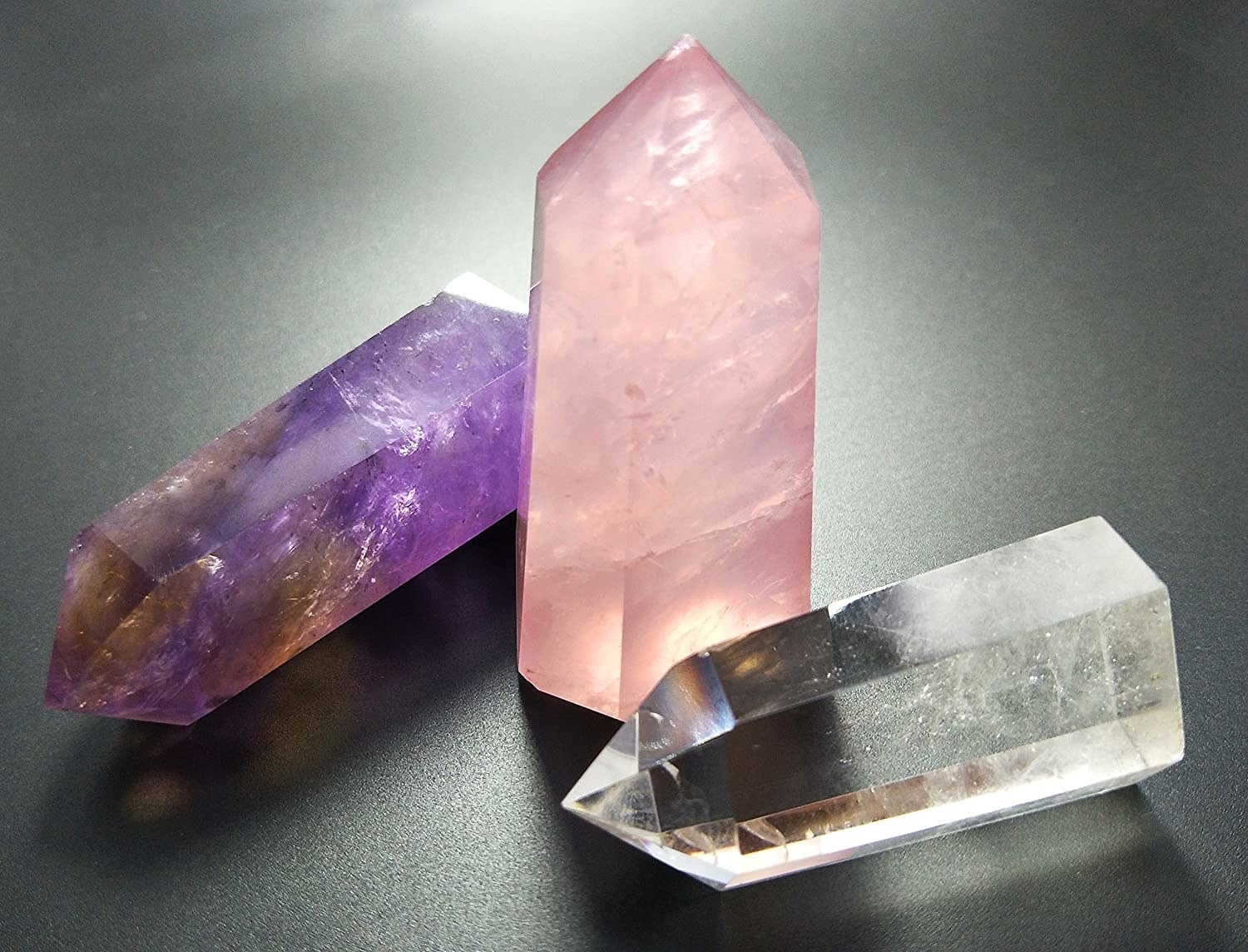 13.
And a book that'll help you explore the alleged benefits that crystals can bring to your life. It has beautiful illustrations and gives a thorough explanation on crystals, their shapes, colours, and how they can be used.
14.
And lastly, An Inspirational Colouring Book For Everyone: Be Fearless In The Pursuit Of What Sets Your Soul On Fire, because sometimes mindfulness is knowing that you need to unplug your mind for a bit. Make yourself a cup of tea, grab a blankie, and fill in the 35 whimsical designs that'll help you destress.