Happy Cyber Monday, friends! It's that time of the year when 🇨🇦 Amazon Canada 🇨🇦 has tons of great sales on thousands of items — and you should definitely check out the hot deal on the Keurig K-Mini coffee maker!
If you're looking to get your caffeine fix in the morning without dealing with clunky appliances and coffee filters, the Keurig K-Mini coffee maker is about to become your new best friend. The best part? It's currently 37% off of its usual retail price, putting it at just $47.99.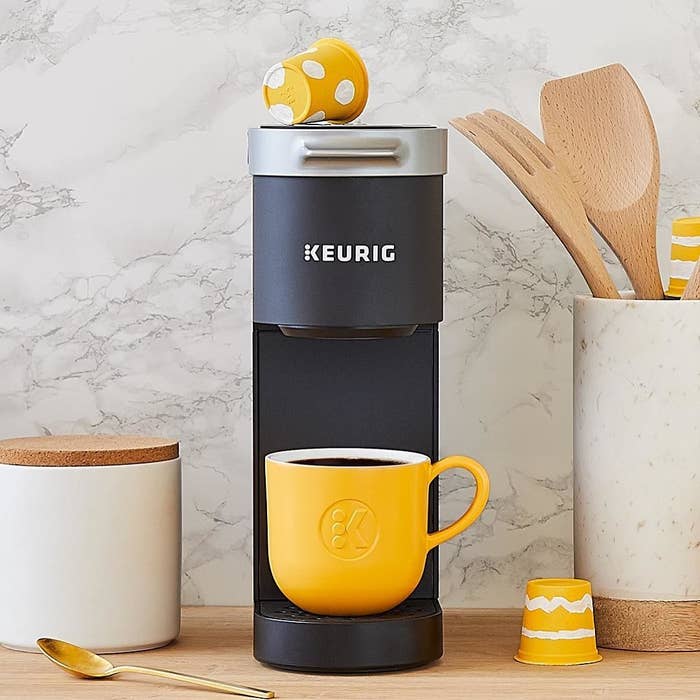 This streamlined version of the original Keurig device will brew you up a single, perfect cup, every single time. It uses the same K-pods as the other Keurig devices, which are now readily available in grocery stores and online, so finding your new favourite blend should be a breeze.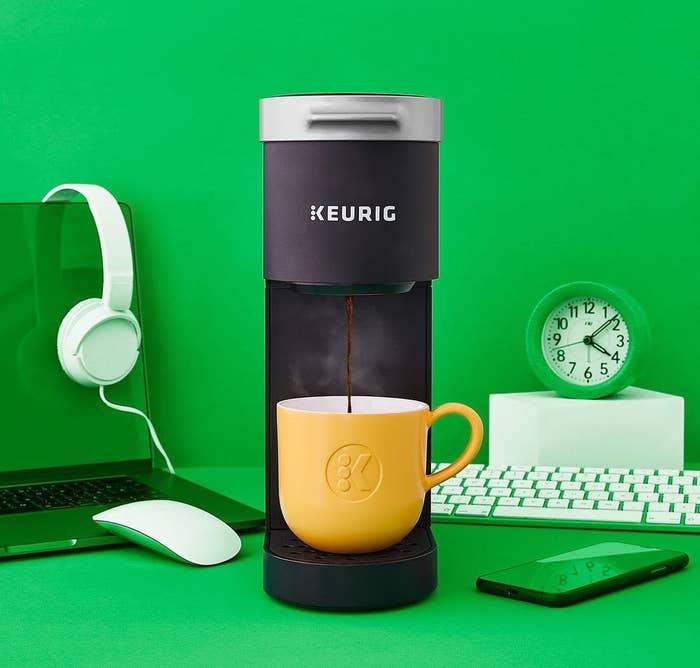 All you have to do is add fresh water, pop your favourite K-cup in, hit brew, and you'll have delicious coffee in no time. You can also use it to make other beverages that come in K-cups, like hot chocolate or tea.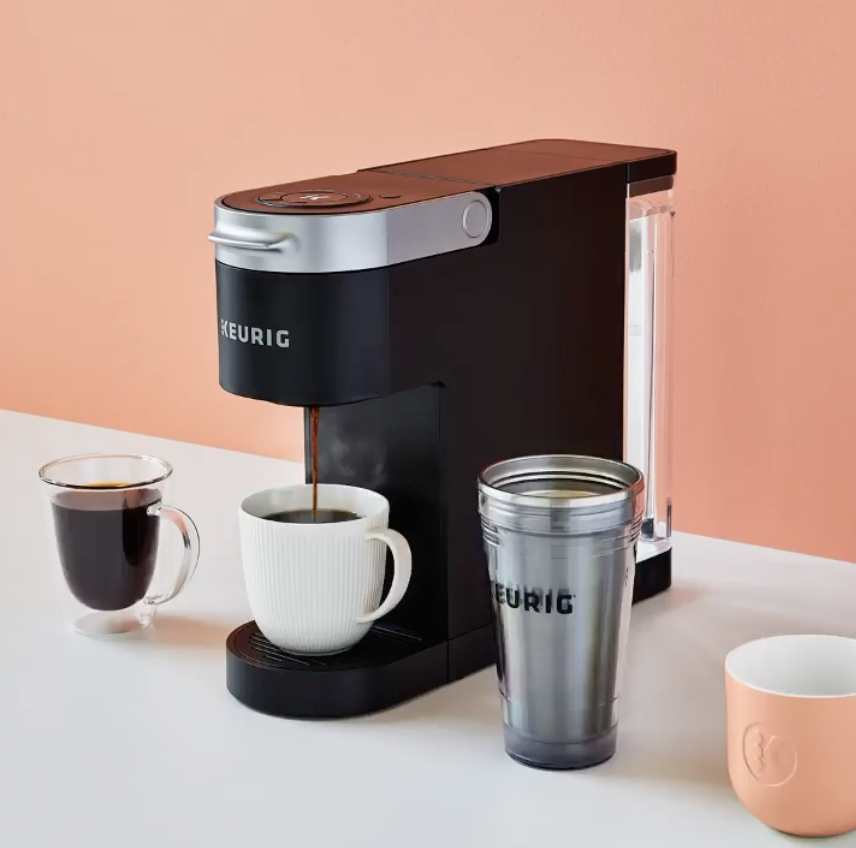 Reviewers say that the slim design makes it perfect for places outside of the kitchen, like in dorm rooms or in personal offices.
You reacting to this deal like: