1.
When Abby Lee reminded us of all the times we've ever made our friends go out when we really didn't want.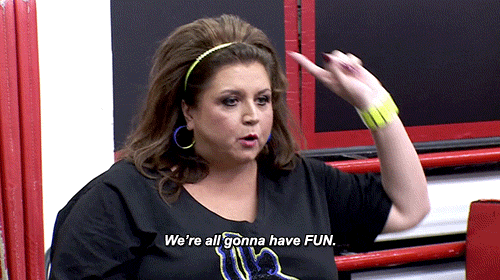 2.
When Chloe's mom Christi said what we were all thinking, and usually do at least four times a day.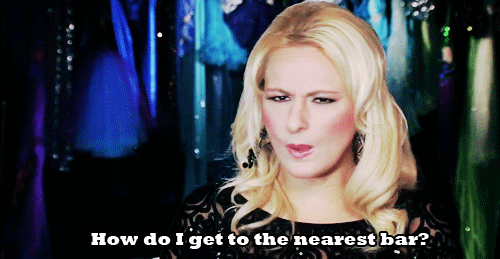 3.
When Cathy's daughter Vivi-Anne expressed the importance of tacos.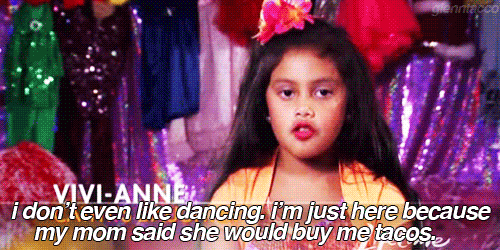 4.
And when Christi reminded us that its okay to be a bitch, but to never be basic.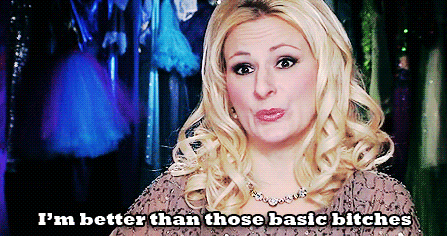 5.
When Nia's mum, Dr Holly, allowed everyone to have their opinion.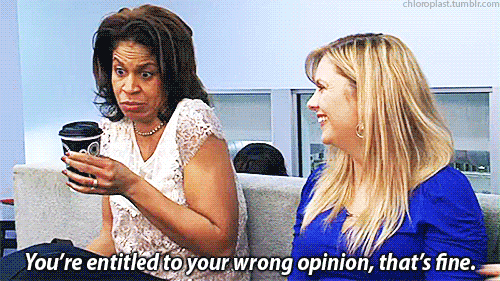 6.
When Maddie showed us that humility was the key to dance success.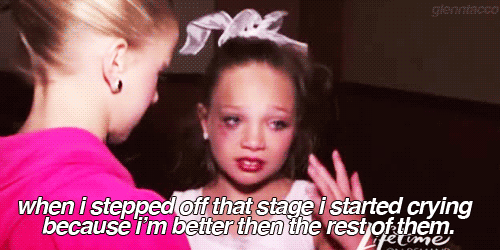 7.
And literally every time Abby was, well, Abby.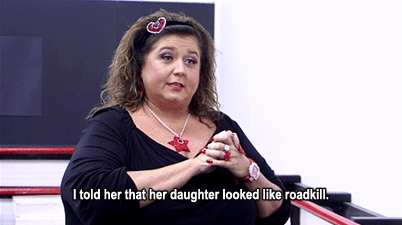 8.
When Mackenzie expressed to the camera her hopes and dreams after Dance Moms.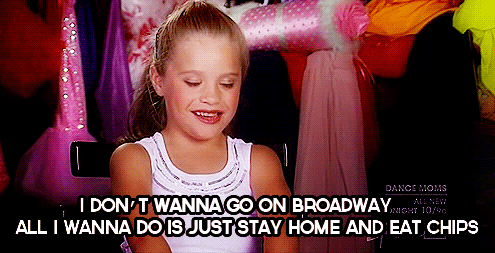 9.
When Brooke & Paige's mom Kelly reminded us that communication is the key.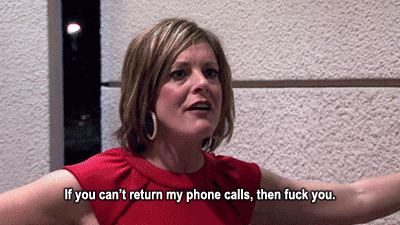 10.
When Vivi-Anne thought for a split second that her dreams were forever gone.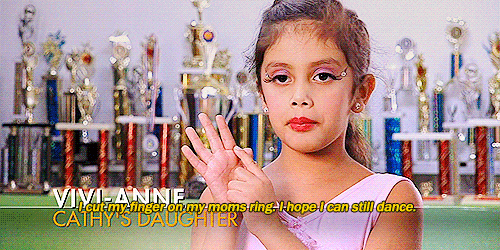 11.
When Chloe taught us about using the term 'literally' in every day life.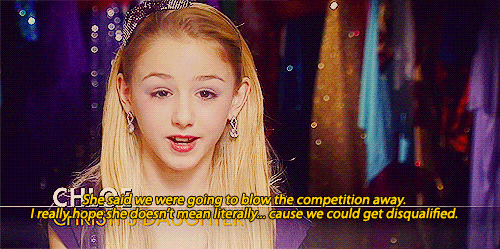 12.
That time Brooke was honest about her relationship with her mother.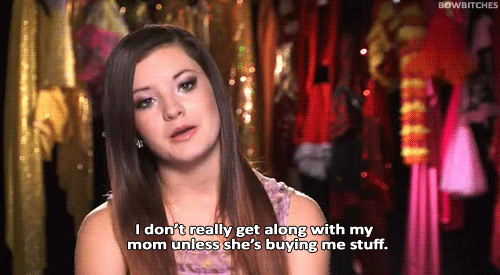 13.
When Mackenzie expressed her love for JB.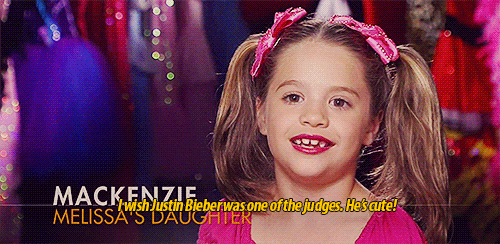 14.
When Abby expressed her self-worth.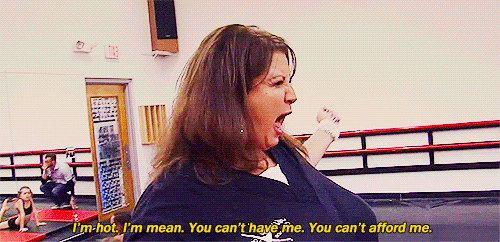 15.
AAAAAnd every single time Abby reminded us of this.