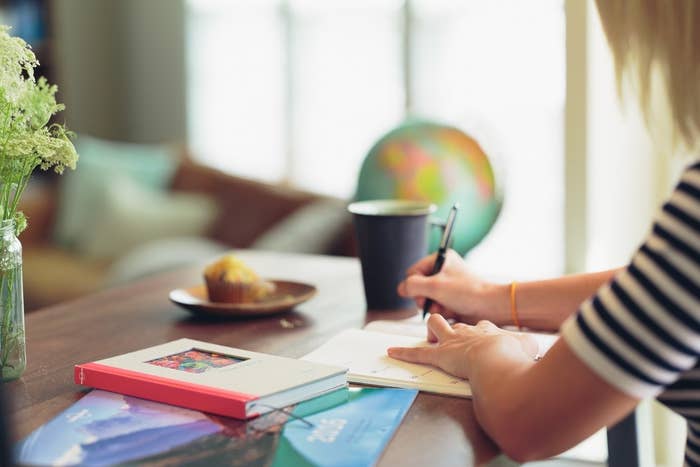 8 Secrets To Writing A Great Essay
During your studies, you may have to write an essay. Or maybe you should hand in one soon. This is not something you just shake your sleeve from. And of course it shouldn't be a soft story, it really should be about something.
1. Assessment criteria
You are given the task of writing an essay on a certain subject or you can choose what you want to write about. But still, a teacher has certain expectations because he or she will naturally assess it. Read through the assignment carefully, so you know what is expected. Make sure that it is clear to yourself what your teacher is going to pay attention to before you make the wrong choices and it will cost you a lot of time. For example, you could ask a fellow student who has already taken this subject with this teacher what he or she was paying attention to.
2. Deepen yourself in the subject
Don't just start writing, but first read in the subject you are going to write about. Afterwards you notice that this is really much easier than gradually looking up all kinds of information and it works a lot faster. Don't stick to a single source, but use multiple sources, so you get to know the subject from different perspectives.
3. Write the introduction last
We also really understand that you want to start at the beginning and the introduction is one of the first 'chapters'. But how can you write the introduction if you still have to start writing your entire essay? So save this for when the end is in sight.
4. Your arguments
You started writing your essay. Your essay, you have to stand behind it. So don't be afraid to give your own opinion. After all, you have immersed yourself in the subject, not the one who reads it. You have to convince the reader of your position based on your arguments. You can also do this on the basis of a counter-argument that you then reason away with a super good argument of course, otherwise there is not much point in using counter-arguments. In this way you do not only take your own opinion as your starting point, but also that of others, which gives a little extra content.
5. Writer's block
It can happen that you get stuck and don't know how to proceed. That is actually quite normal. Do you think a book is written in one go? No. Sometimes you just have to take a moment. Sometimes you just have to take a break and distance yourself. Or take a look at examples of essays, who knows, you might come to new insights and you might be able to move on.
6. Rewriting
Keep reading back what you're working on all the time, sometimes you just look at it differently and suddenly you see that things have to change. Keep making adjustments and improving, so you come to a good and convincing essay with which you can show off.
7. The conclusion
This is actually a summary of everything you have written for this chapter. It is the intention that all the main points of your essay in this chapter come together into a whole. But beware that it does not become an exact repetition of what you said before. If you do want to say the same thing, express it just a little differently. Finish, for example, with a catchy statement sentence, which sticks well with the readers. It is important that you don't tell anything new in your conclusion.
8. Start writing
At some point you have to stop reading and start writing. This moment should never be chosen too late. It doesn't help much if you have read a lot but written little.
In your role as a student you should show with your homework that you are able to work on a (mostly) self-chosen topic and a (mostly) self-chosen question using relevant sources and observing standards of scientific work and to record this work within a written homework. No more, but no less.
Creating a draft text
When the preparations for the homework have been completed, writing should begin. It is not very important whether the individual sentences are perfectly formulated. The first time you write, it's all about the so-called raw texts. This means that you prepare a raw text version of your homework, which will then be reflected upon and improved or enriched several times during the revision phase. You should start with the draft of an introduction, so that you also have an overview of what you actually want to do in the housework and what not. The associated writing process can be described as follows.
Writing process
First of all, one should tune in to what follows, namely writing. This can be done by looking for a place where you can write well. At the same time, for example, you should reflect on what time is most suitable for writing, whether music is playing in the background or whether you prefer to write in the fresh air, etc. After tuning in, it is important to develop ideas for the text that should be structured at the same time. This is followed by the raw text already described, so that this raw text can then be reflected upon and (if necessary several times) revised in order to achieve a text that can then be submitted for evaluation. In the entire writing process, it is important to maintain the flow of writing as much as possible throughout, even if parts of the text have to be revised at the end. The fact that the finished text does not emerge immediately during writing is part of this. For the structuring of the individual chapters it can be very helpful to note at the beginning e.g. in key points what is to be brought up for discussion in the respective chapter. These key points can then be worked through step by step while writing.
Revision
Within the framework of the entire writing process, the revision of the raw text is firstly about the overall impression, secondly about the content and structure of the text, thirdly about the question of whether reformulations are necessary, and fourthly about making the corrections identified as necessary.
Choice of words
An essay is not a report of a number of pages. When writing long texts, you soon make too much use of words such as 'also', 'further' and 'next to'. Try to take this into account. Search your document for these words when you have finished your essay and change them if it turns out that they are very common. If you need help with your essay, contact EssaysMatch.com for a free quote.