Enter Kush Mascara, a ~dope~ 100% vegan mascara infused with CBD-rich cannabis oil, which is supposed to condition lashes for thickness without fallout, thanks to its unique heart-shaped fibers.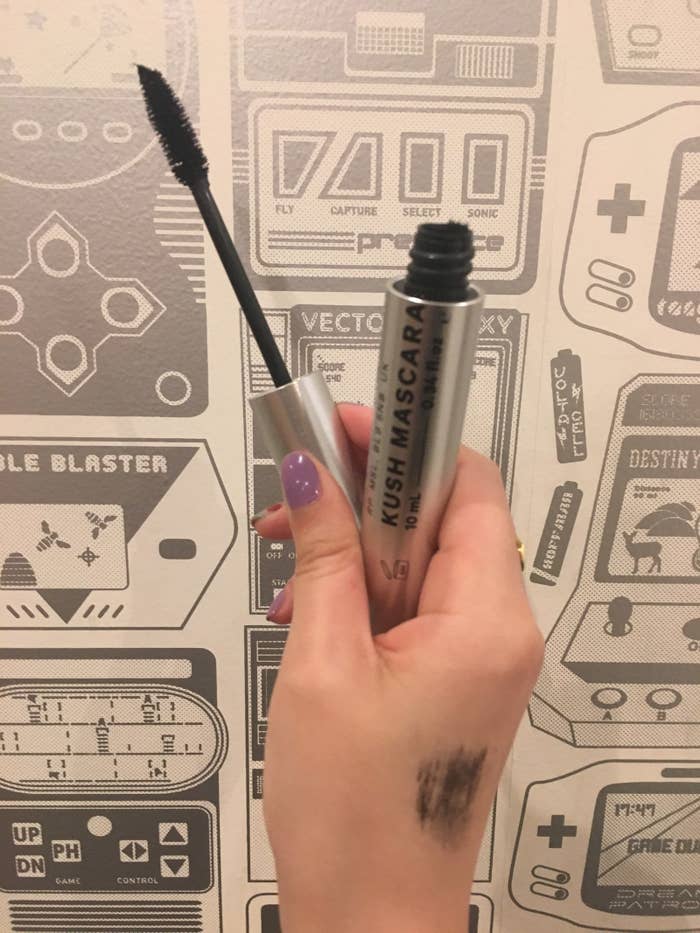 Firstly, no, it won't get your eyeballs high. Sorry. There's no THC in the formula, which is the psychoactive element of marijuana.
I tried it out for myself and I'm pretty head over heels for it. Y'all, I haven't encountered such a true, intense black in maybe forever.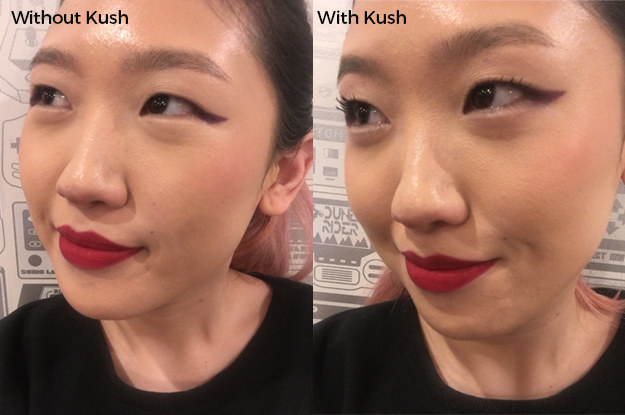 I also made my dear friend/coworker Christina take photos of her lashes pre- and post-Kush. What a stunna!