We hope you love the products we recommend! Just so you know, BuzzFeed may collect a share of sales from the links on this page.
1.
Nature Republic Aloe Vera Gel locks in moisture for the whole day, makes your legs feel as soft as silk, and works great for a clean and smooth AF shave.
2.
L'Oréal Paradise Lash Mascara totally stacks up against all the usual favorites, but what edges it out are its low price point, lack of outer-corner smudging, and the perfect amount of buildable length, volume, and drama it leaves on your lashes.
3.
Amika Polished Perfection Straightening Brush does the job of a straightening iron, but so much better — it's more gentle, leaves your hair silky smooth but not pin-straight (aka there's some volume!), and works its magic in half the time.
4.
Ciaté London Glitter Flip delights the inner kid in any self-proclaimed lipstick fiend — it's shimmery as is, but becomes *even more* sparkly and gorgeous once you press your lips together.
5.
British M Organics Annatto Hair Oil turns your hair into gold — okay, just kidding, but it DOES look like luxurious melted-down gold that smooths and nourishes your hair for next-day fabulousness.
6.
Pilot The Finest Face Cleanser is a trustworthy charcoal- and clay-based product for deep cleansing and exfoliating your face without making it feel the least bit dried out. Bonus: the peppermint scent is super relaxing.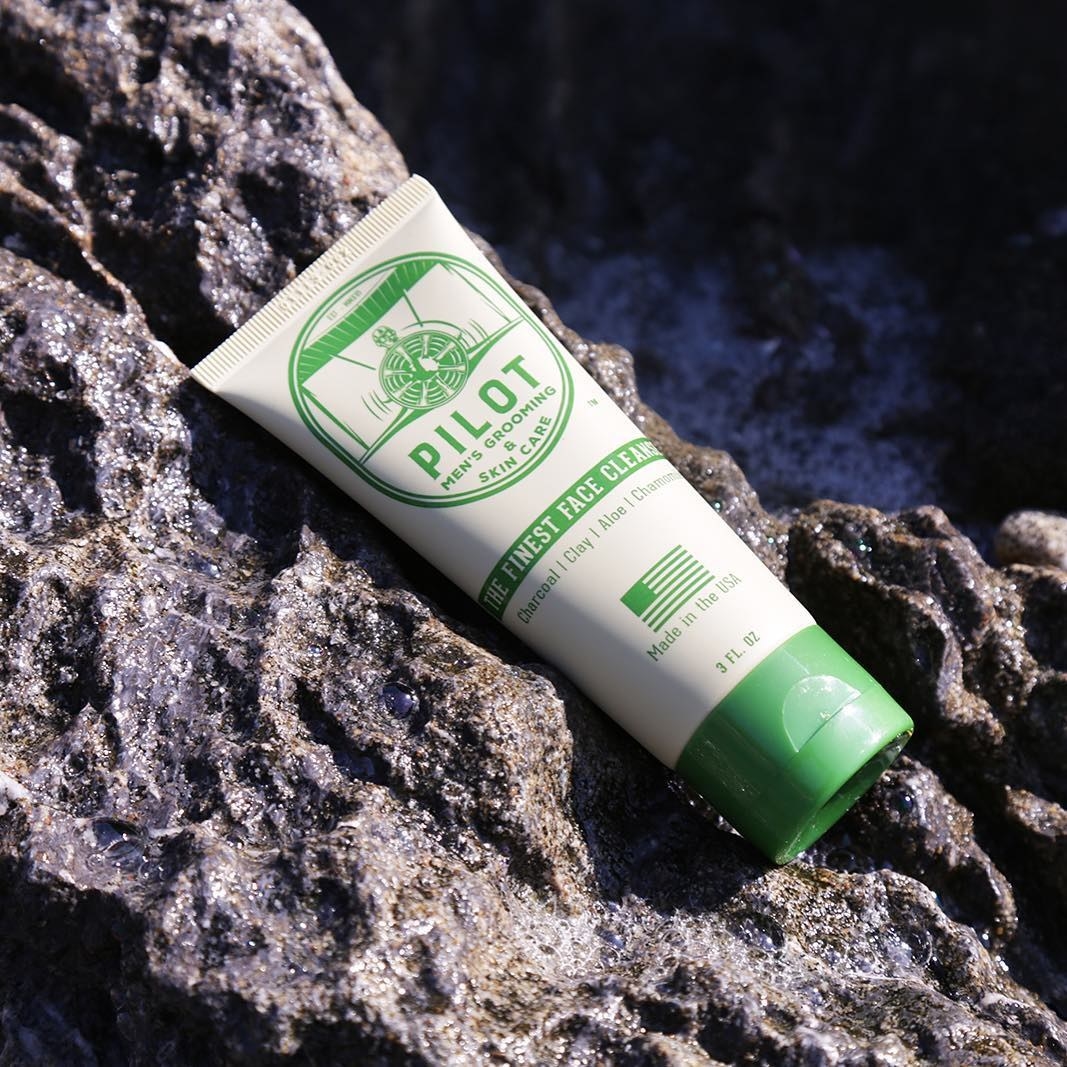 7.
The Aveda Dry Remedy Set delivers incomparable moisture that actually STAYS, so it's well worth the price tag for extremely parched hair.
8.
Gaia Collective MoonBox marries stunning crystals with inner beauty and generally makes you feel more at peace. Basically, it's the inviting hug that we all need in the garbage dump that is 2017.
"Moon crystal power, make up!!"
Curious about other beauty products we recommend? Check out more reviews here!
Some products were provided to BuzzFeed free of charge.