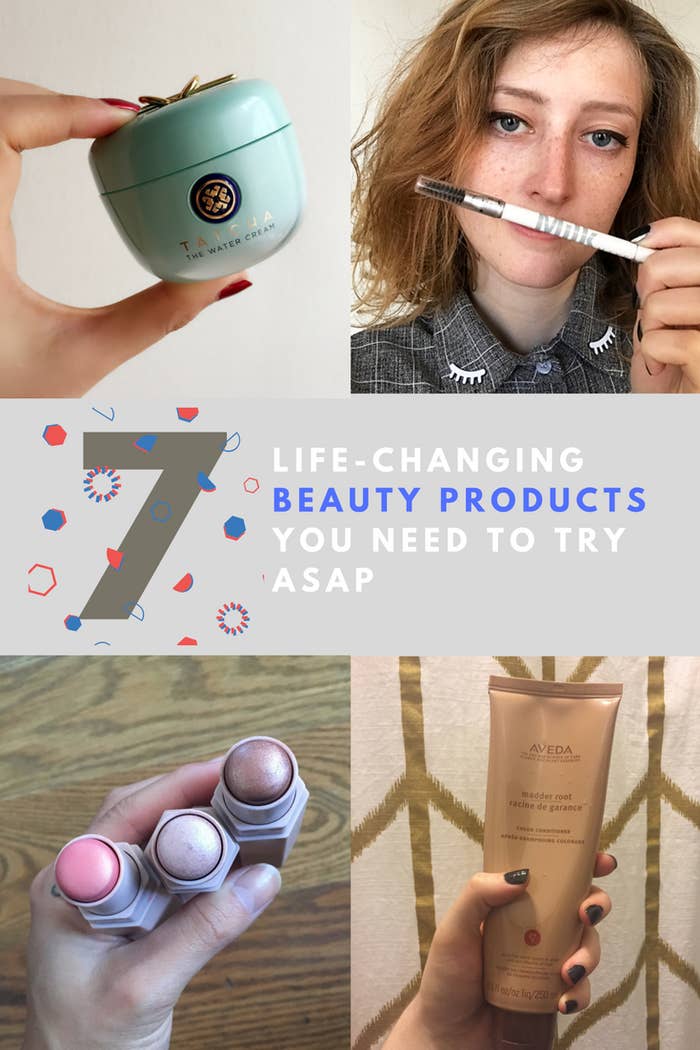 1.
Invisibobbles don't squeeze and pinch the life of your strands, nor do they leave awkward dents after they're taken out. (Plus, they're just really fun to play with.)
4.
Milk Gel Brow is a waterproof pencil that breathes much-needed life and visibility (👀) into your brows so you can easily frame your face and slay all day long.
6.
Tatcha The Water Cream is an oil-free moisturizer that ~actually~ works for combination skin, meaning it doesn't dry out your skin (no random rough patches) or clog your pores (bye, shiny T-zone).
We did it. We finally figured out Ariel's secret to long-lasting, vibrant red hair!!
For all of you beauty review fanatics, check out all of our previous roundups here!
Some products were provided to BuzzFeed free of charge.