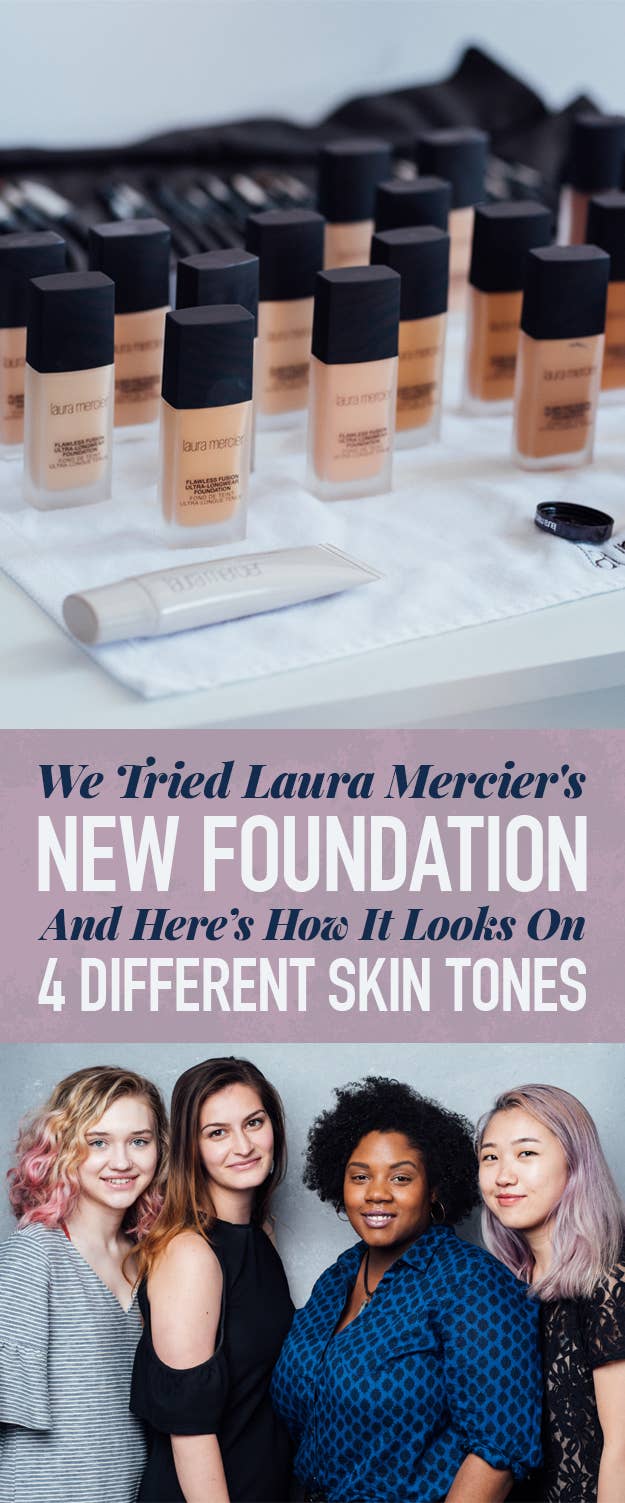 Laura Mercier just launched a liquid foundation called Flawless Fusion that promises oil-free, weightless, and medium-to-full coverage that lasts up to 15 hours.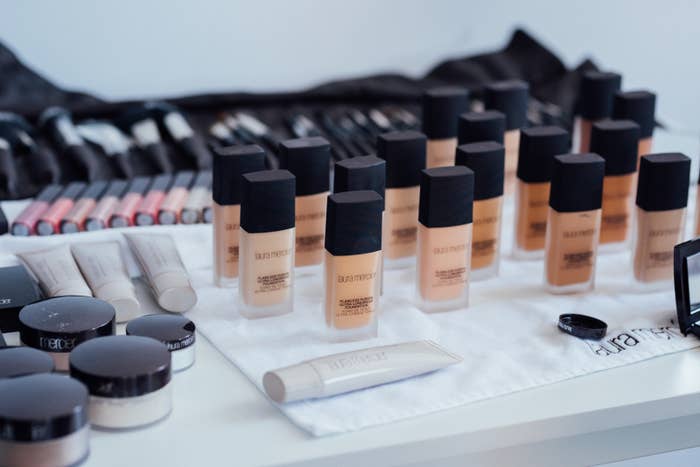 It comes in 24 shades, but would the range live up to our expectations and ~actually~ match our individual skin tones?

Here's a shot of Anamaria wearing foundation on *her* left side, while the right side is bare.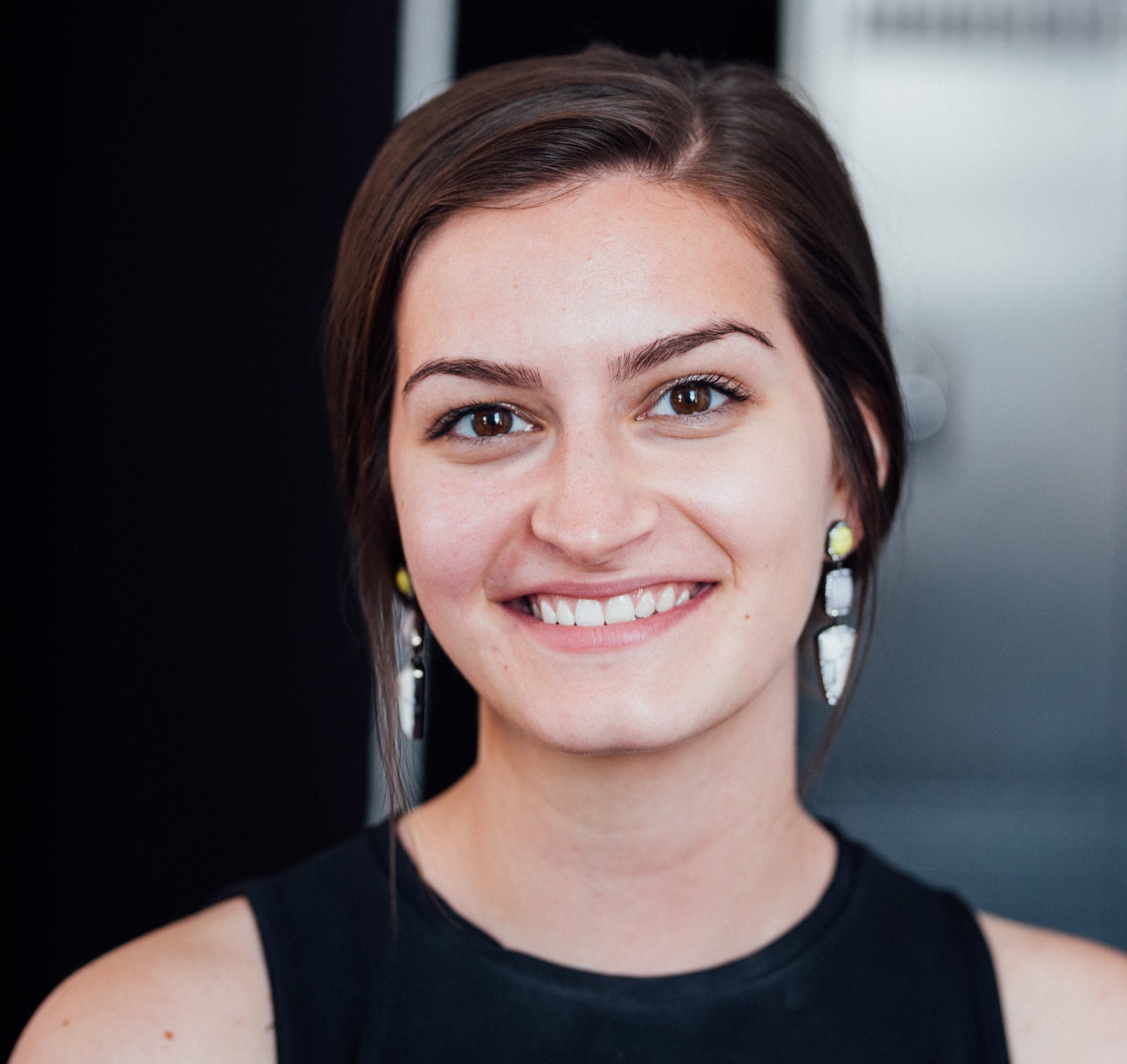 Anamaria: It gave me *none* of the typical problems I typically run into with foundations (oxidation, feeling heavy, not lasting a whole day)—hooray! I believe in splurging on good foundation, and this one is honest to goodness really perfect for my skin.
Ignacia: All in all I'd definitely buy the foundation because I spend about the same amount for NARS; plus it would be a great summertime foundation that won't make me feel like my face is melting!
Maitland: It's a bit splurgey, but if you really want that natural look in a tone that matches your skin, and you can afford it, it's worth a try.
Sarah: I'm willing to spend even more than $48 for a high-quality foundation because I literally wear it every damn day, so I know I won't be wasting a single drop. And this Laura Mercier one fits the bill — it feels like skin, lasts throughout the day after it's set, and flatters my natural skin tone. Totally worth trying out!
P.S. a few more helpful hints: