We Interviewed K-Pop Group Pentagon And Found Out Some Things You Might Not Know
Universe, can you ace this quiz?
*Important note*: Don't scroll past the blurred images, unless you want the answers spoiled. Which ya don't, obviously.
Pentagon, Cube Entertainment's dynamic song-writing and song-producing 10-member group brought down the house at KCON NY 2018 with their hit track "Shine," along with "Gorilla" (their debut single), "Pretty Pretty," "Can You Feel It," and "Wake Up."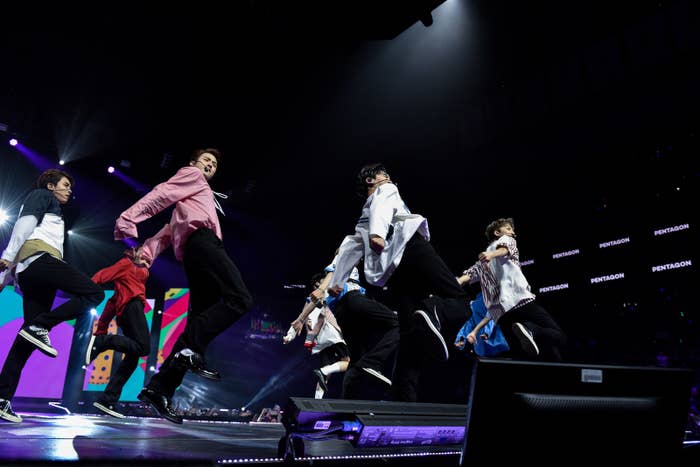 We caught up with them before the concert, so we could create this quiz and test your knowledge. Let's go!
Who wants to be able to teleport, à la Hayden Christensen in Jumper?
Yeo One!!! Hopefully so he can teleport into your arms. ;)
Who really just wants the power to create money and/or gold?
Jinho! Although he seems ready for some flying superhero action with that ~cape~ of his.
If they had all get the same tattoo as a group, what would it be?
Whose look has been commented on a lot around the interwebs?
E'Dawn: "Oh, people say I look sick. But I'm not, so it doesn't affect me. At the beginning of our career/debut, I heard that people said I was being a try-hard to look cool/attractive. But not so much anymore."
Uh, yeah, E'Dawn is effortlessly cool and his blush look for the "Shine" promotions was so popular with fans that he dedicated an entire YouTube video to show the "Hangover Makeup" he and his makeup artist went for. So...yeah, it's called A 👏 Serious 👏 Lewk 👏.
And in case you wanted further proof of E'Dawn's fierceness, Kino added, "Actually, E'Dawn's the strongest member of this group. He doesn't get sick very often."
Who likes listening to "Desperado" by Eagles when they're feeling down?
Who absolutely adores talking to kids?
Kino: "My dream, before being a singer, was to become a kindergarten teacher!"
He's got the aegyo down pat, so I think it's a safe backup career.
And who wanted to work in advertising?
Shinwon!
Shinwon: I quit high school."
Hongseok (translating): "Shinwon wasn't so interested in studying, so he wanted to do something related to advertisements, something creative."
Kino: "You have your own translator!"
Hongseok: "I'm getting paid by him."
Shinwon: "I'm the boss."
Would they want to go on a trip with their family first, or with their fellow Pentagon members?
Yuto would like go on a trip with his family first, and then his group members! As for where, he wasn't totally sure and the other members suggested Manhattan —jokingly, I think — so he went with that. #teamwork
What was one of the sweetest memories you had with fans at KCON NY?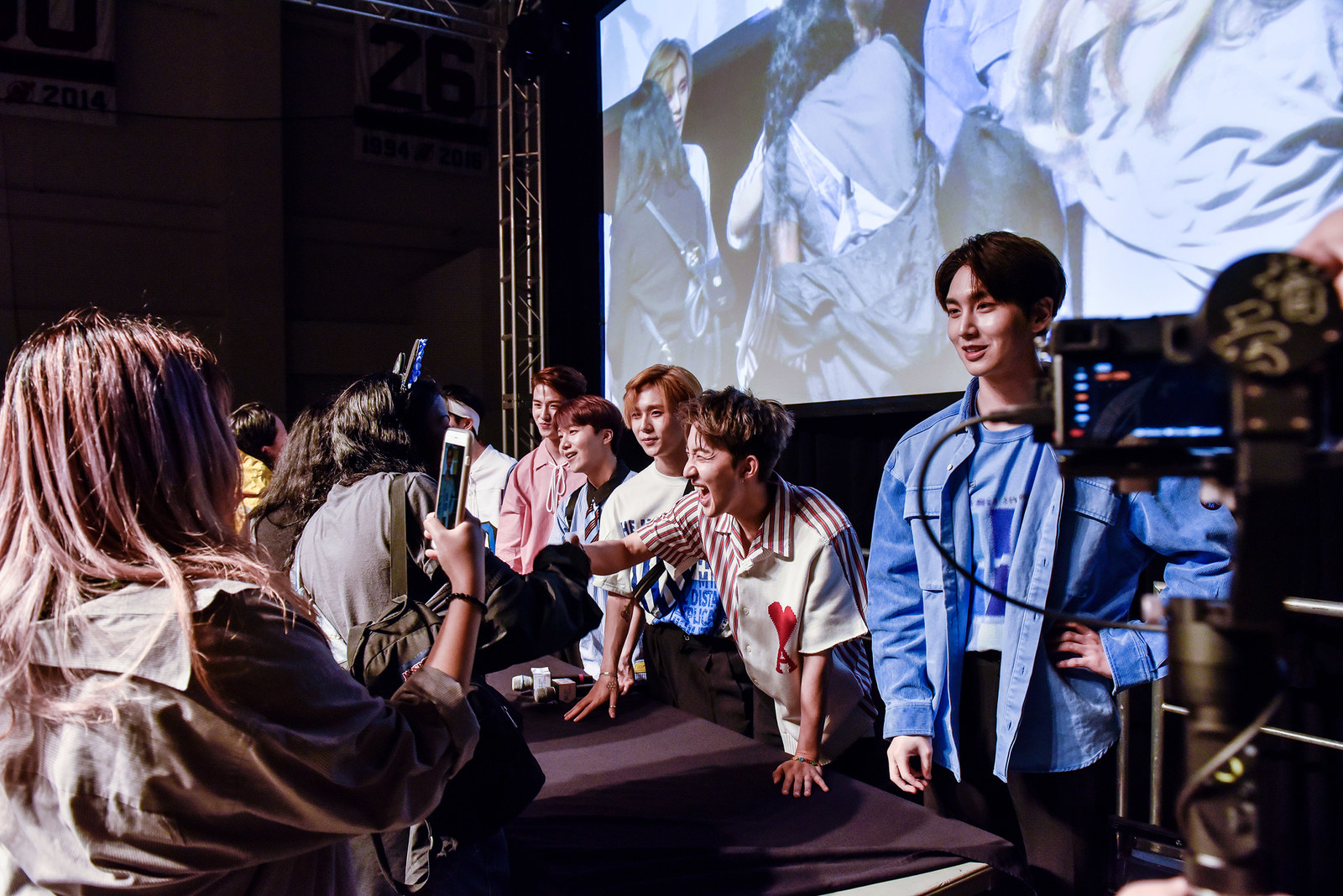 Kino: "At Klub KCON, they sang fan chants in Korean: 'Pentagon, saranghae!' The pronunciation was not perfect, but they tried to support us a lot and give us energy, so we felt it all. It was wonderful, and we were really touched."
How'd you do?? Let us know in the comments below! And tell us what you love most about Pentagon!