Hello. Glossier, you've heard of it? Ah, so you have. Well, we — Mallory Mower and Sarah Han — are here to tell you why we love one particular product oh so much: Lidstar cream eyeshadows ($18 each; available in six colors).
Their buildable, multidimensional formula strikes the perfect balance of shimmery — not ~too much~, but they enhance your lids with enough oomph for people to take note. 👀 See the difference between the Fawn Lidstar lid (left) and the naked lid (right)? Now that's classy.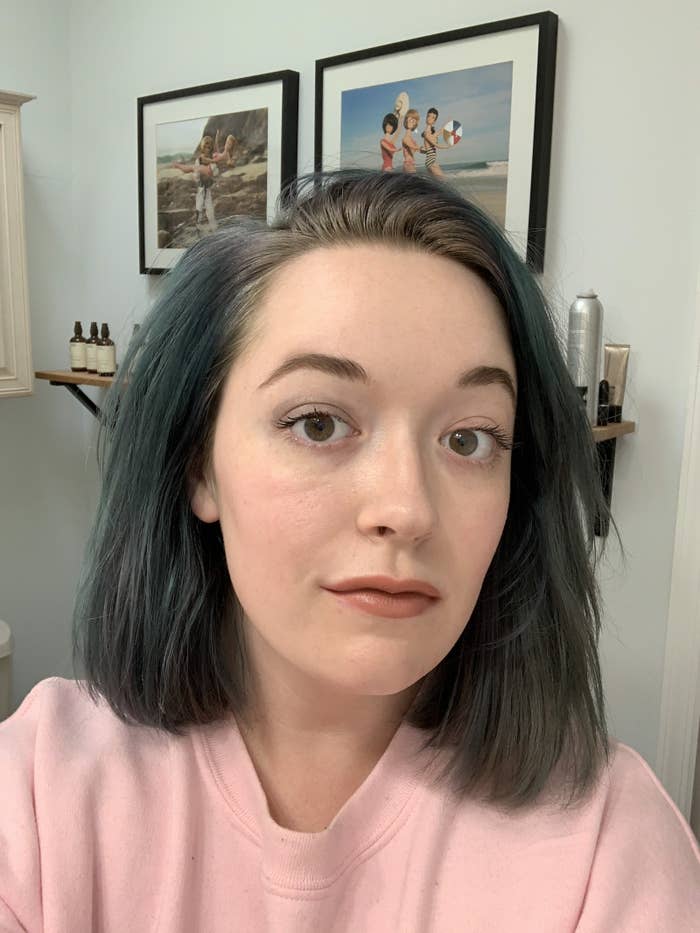 The angled doe foot applicator is super easy to use — just dab with the wand and blend with your fingers to achieve the intensity you want. Easy peasy. No fallout! Super lightweight! What more could you ask for in a product?
I was intrigued about these silky test tubes as soon as I saw photos emerge of Lidstar's Oscars red carpet debut — like, it doesn't get more baller than that! If Tiffany Haddish and Tracee Ellis Ross are rocking Lidstar on such a big night, I obviously have to as well...
I love, love, love the subtle sparkle Lidstar lends me. And! I love how much time Lidstar saves me — a perpetually slow, sloth-like human — without sacrificing said sparkle or quality of product.
I mean, SHIMMER COME THROUGH!
These ultrafine reflective pearls look damn good from every angle!
Yes, we are so ~lucky~ that Lidstar exists in our lives:
Shopping for something specific? Check out BuzzFeed Reviews to find the best things for every budget!