We hope you love the products we recommend! Just so you know, BuzzFeed may collect a share of sales from the links on this page. Oh, and FYI — prices are accurate and items in stock as of time of publication.
Hello, yes, the hype for Fenty Beauty is still very well alive and probably won't ever stop — because I mean, just LOOK at the unicorn-riding queen who made the magic happen. We just wanted to take the opportunity to tell you, dear readers, what we've tried and are ACTUALLY obsessed with.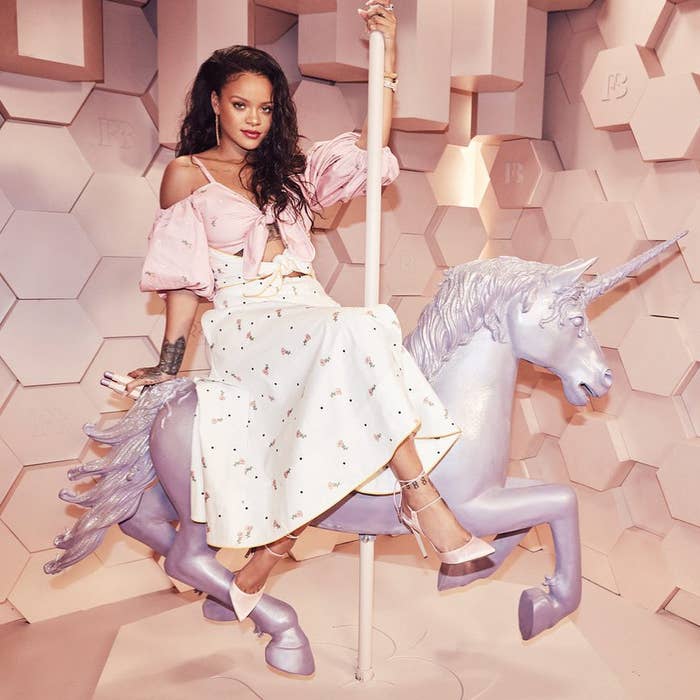 Also, you might have peeped the news about Time magazine naming Fenty Beauty one of the 25 best inventions of 2017, like NBD or whatever.
So let's get right down to it and talk about what work, work, work, work, work, works for us:
So it's about time to own a foundation shade that actually MATCHES you, aka the rock star that is Pro Filt'r Soft Matte Longwear Foundation, especially when most other brands somehow *still* don't cater to you.
If you want allover intergalactic radiance, you'll need to pick up a Match Stix Shimmer Skinstix (or multiple, since they love sticking together) right this very second.
RIHANNA INSPO BREAK #1:
Lipstick lovers simply can't resist the Uncensored Stunna Lip Paint because it really is the perfect, *non-budging* universal red and will make you feel fucking fabulous all day long.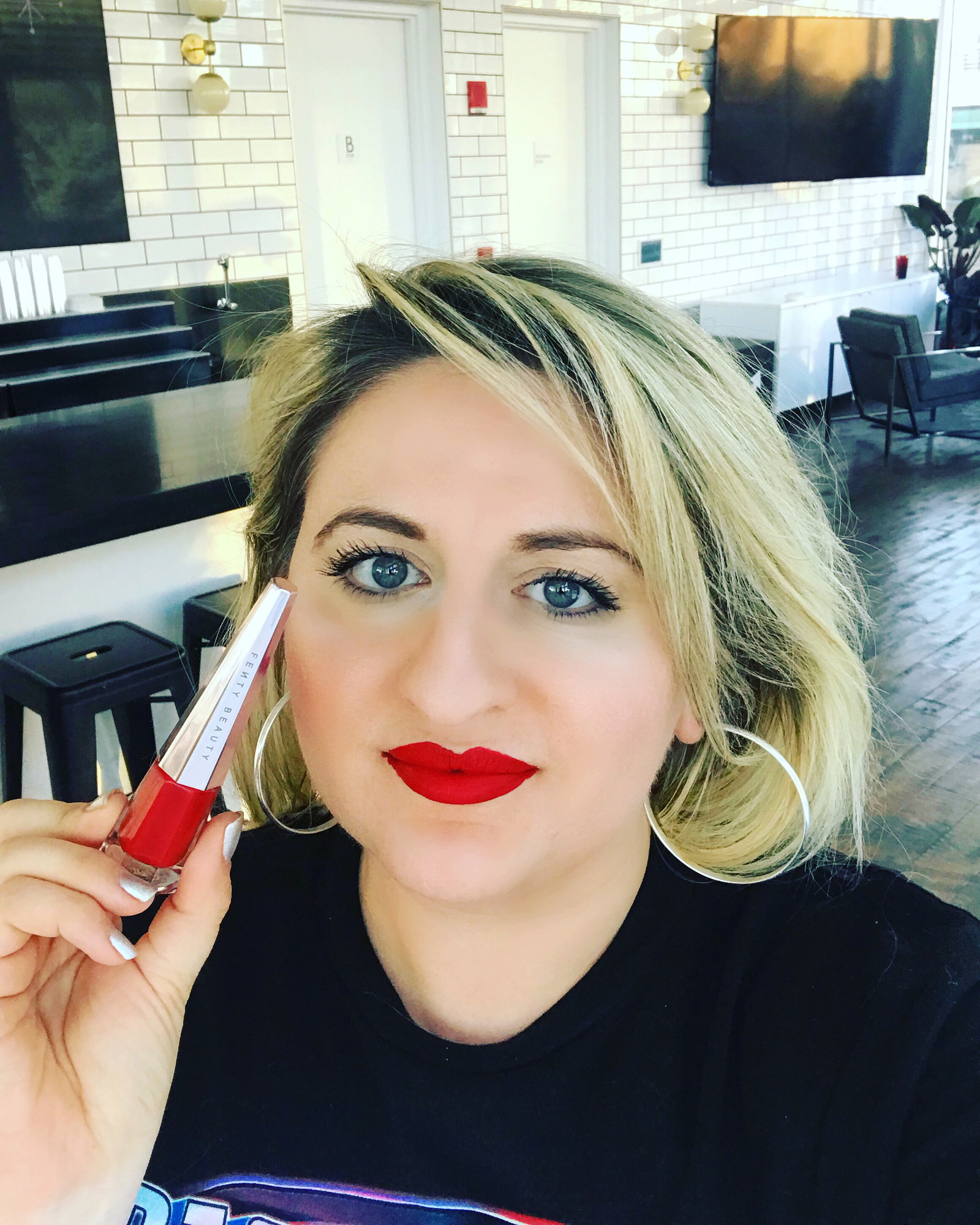 The Galaxy Eyeshadow Palette is a shimmer lover's paradise filled with bold, holographic shades that make you go, "Wooooow, do matte shades even matter anymore?"
RIHANNA INSPO BREAK #2:
I wish I could bathe in a pool of Killawatt Freestyle Highlighter in Trophy Wife because my face has honestly never looked so regal and you-can't-touch-this.
For a subtler but equally stunning glow, Killawatt Freestyle Highlighter Duo in Mean Money/Hu$tla Baby has got you covered — crazy easy to use and lots of payoff/compliments.
For a bold pop to any ensemble, just add a few swipes of Starlit Hyper-Glitz Lipstick (like ~Sci-Fly~), for a lustrous, jewel-toned sheen of pure Rihanna realness.
RIHANNA INSPO BREAK #3: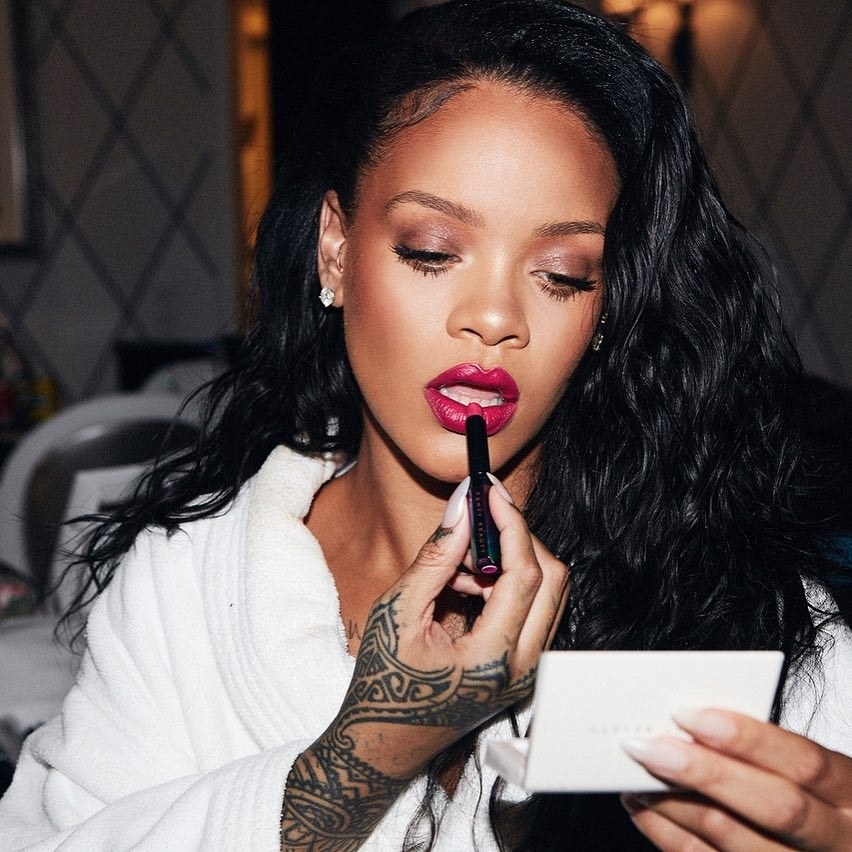 Say bye to natural (emphasis on NATURAL and god-given) shine haters with the help of Invisimatte Blotting Powder, but also always do you (and maybe don't post unnecessary, rude comments).
Cosmic Gloss Lip Glitter is not only truly out of this world, but it adds endless dimension to your fierce model-esque selfies.
That's all for now, so go forth and SLAY.