BTS Is Decked Out In Lisa Frank And Virgil Abloh–Designed Louis Vuitton, So Consider The Internet Broken
"Our music may be breaking down barriers between regions, languages and people."
Hello, I interrupt your day to bring you the fine men of BTS lookin' FLY AS HECK on the cover of PAPER's "Break The Internet" issue.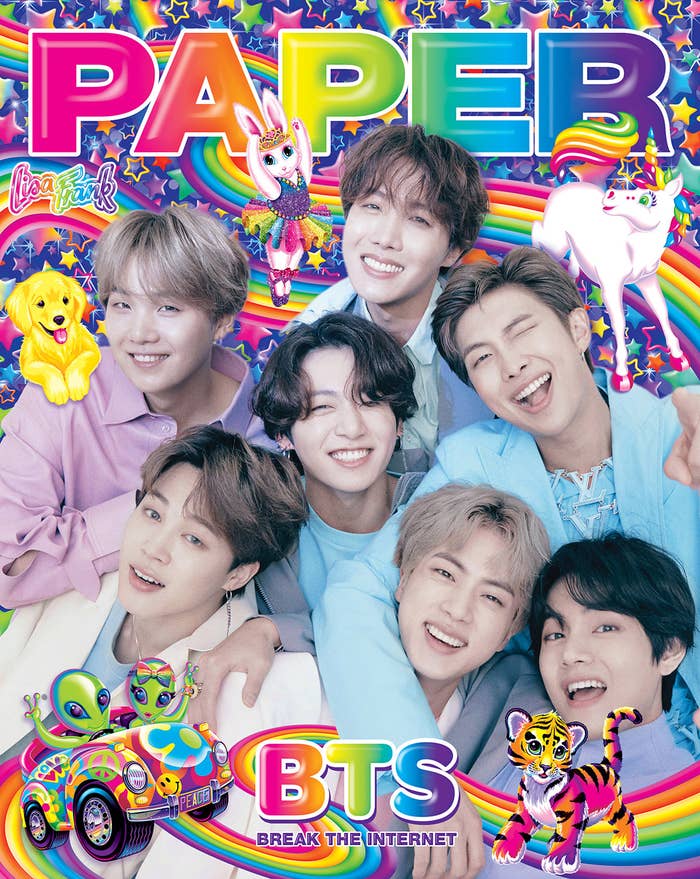 And truly, what an appropriate issue to helm. Every time they release new music, go on tour, hang out with other celebrities, and really do anything — the Internet is all over them.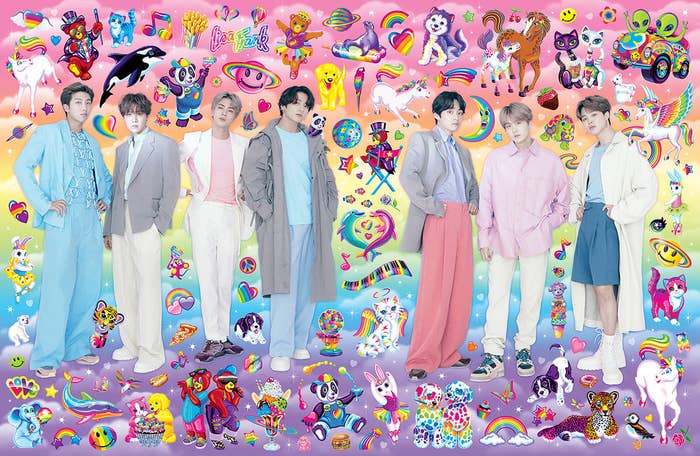 BTS credits the messages behind their music, saying, "Anybody can relate to the message we are trying to deliver, as we try to talk about the feelings shared by our generation. Our music may be breaking down barriers between regions, languages and people."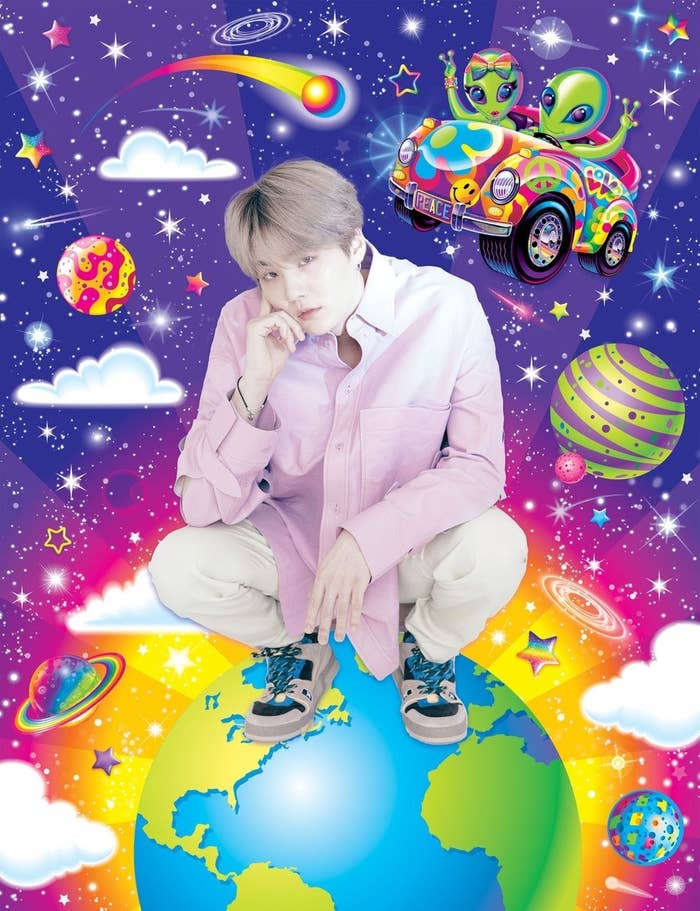 Through singing and making music about dreams, BTS hopes that they "can be of help" to listeners and fans.
BTS also touched upon the meaning behind their LOVE YOURSELF series, saying, "Loving yourself is the beginning of true love."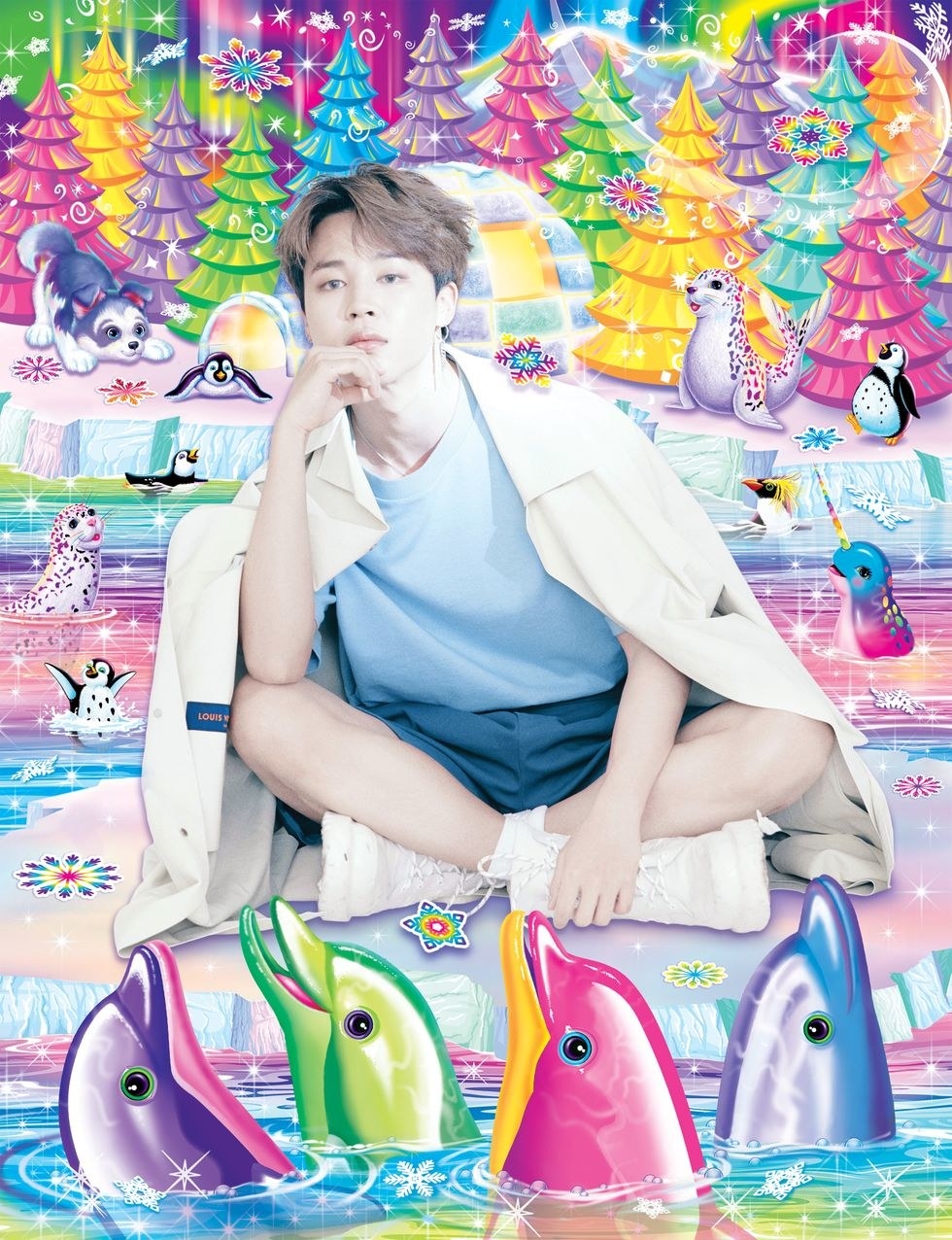 Some of BTS's collaborators jumped in as well. Becky G said that she was "honored" to work with J-Hope on their super catchy, dancey, and trilingual track, "Chicken Noodle Soup."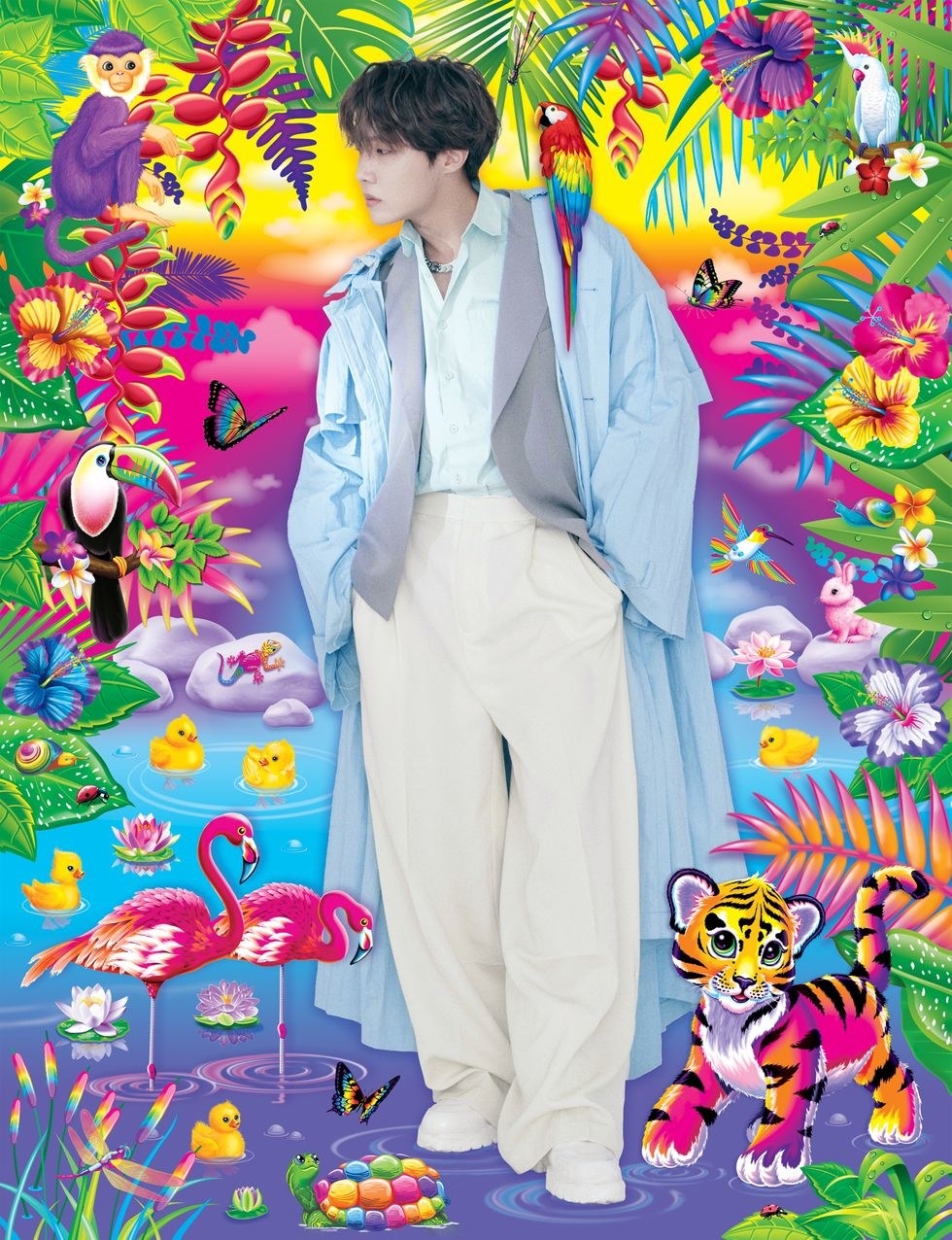 And Steve Aoki said, "[They've] dented the universe. There hasn't been a more prolific phenomenon since The Beatles. For us Asians, this is our generation's Bruce Lee — putting Asian faces once again in a powerful image."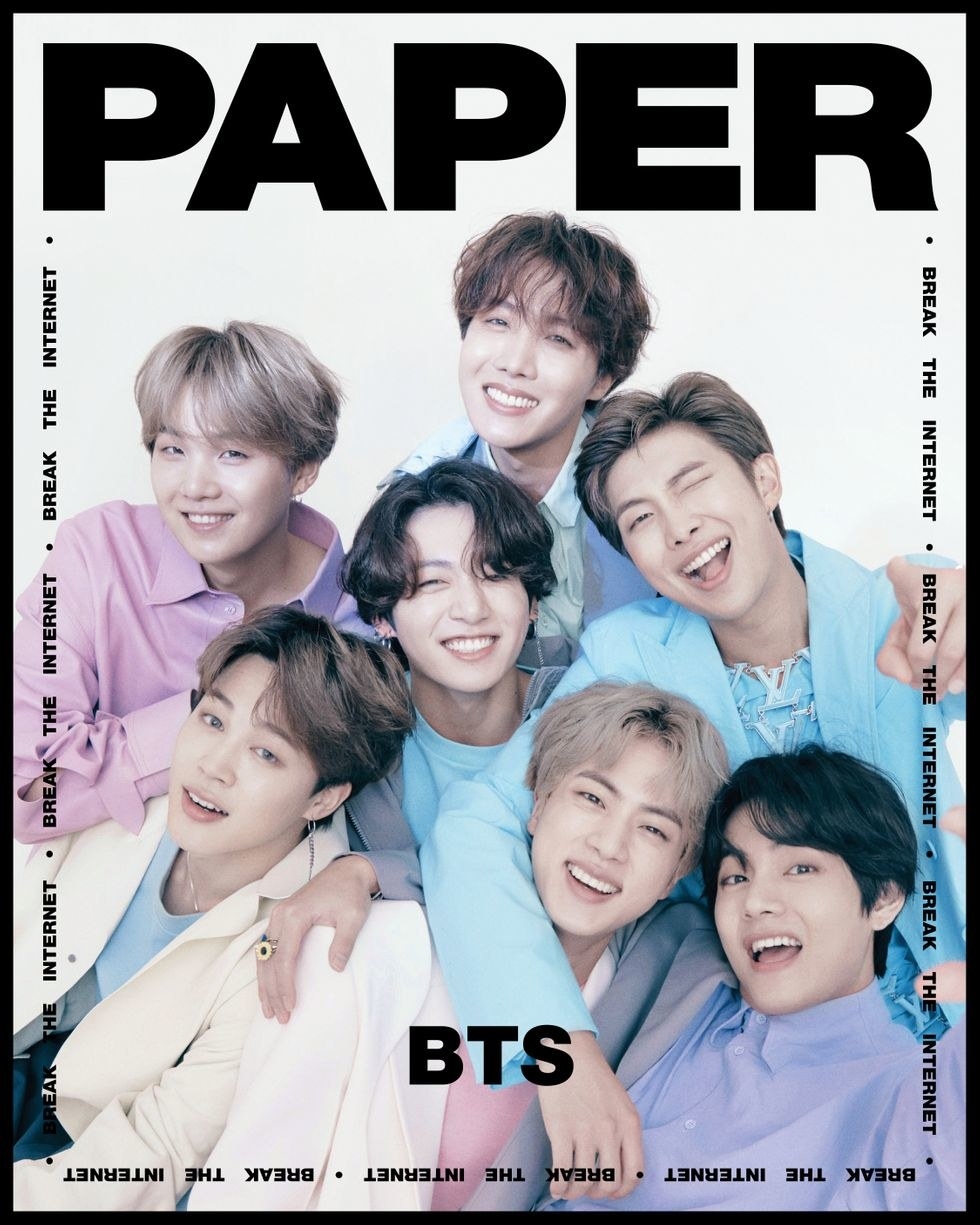 Of course, there was plenty of individual quotes as well. Like, when it comes to the pressure to be perfect as global superstars, BTS members acknowledge that it's just a part of life.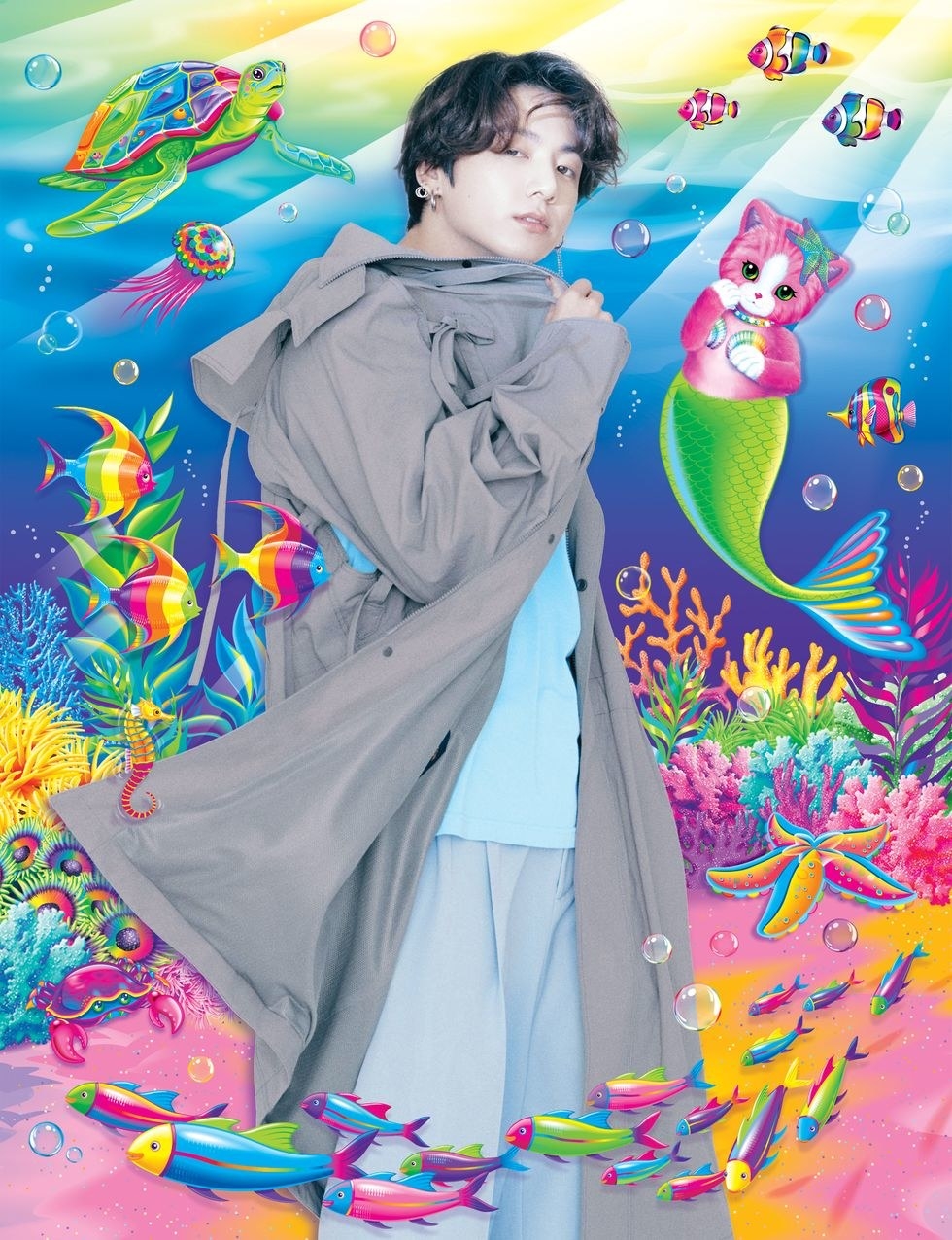 And when asked about music styles they would like to try but haven't yet, their answers had quite a range.
ARMYs were quick to react to the cover on Twitter, making #BTSBreakTheInternet trend almost instantly.