1.
BTS strutted up to the red carpet in very dapper, neutral-toned Bottega Veneta fits, alongside the co-CEO of Big Hit Entertainment, Lenzo Yoon.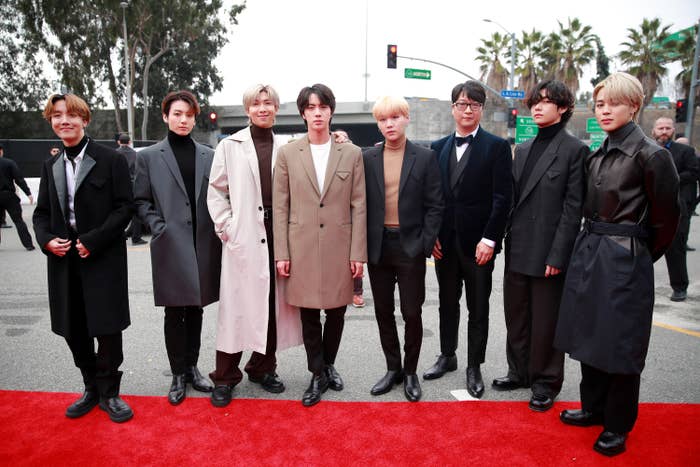 2.
And then they loosened up for a bit for their ~official~ red carpet photo — but looked dapper nonetheless!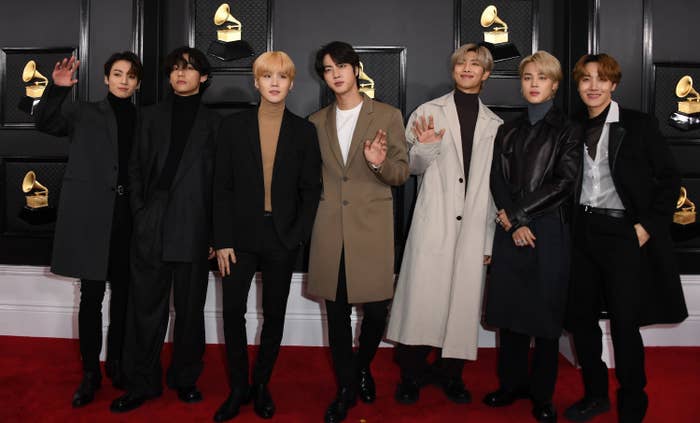 3.
Jin pretended to interview V on the red carpet, and V gave this touching answer: "Everyone dreams to perform at the Grammys. We are thankful and happy to reach that dream."
4.
Backstage, RM indulged a lucky lady with a very close-up photo.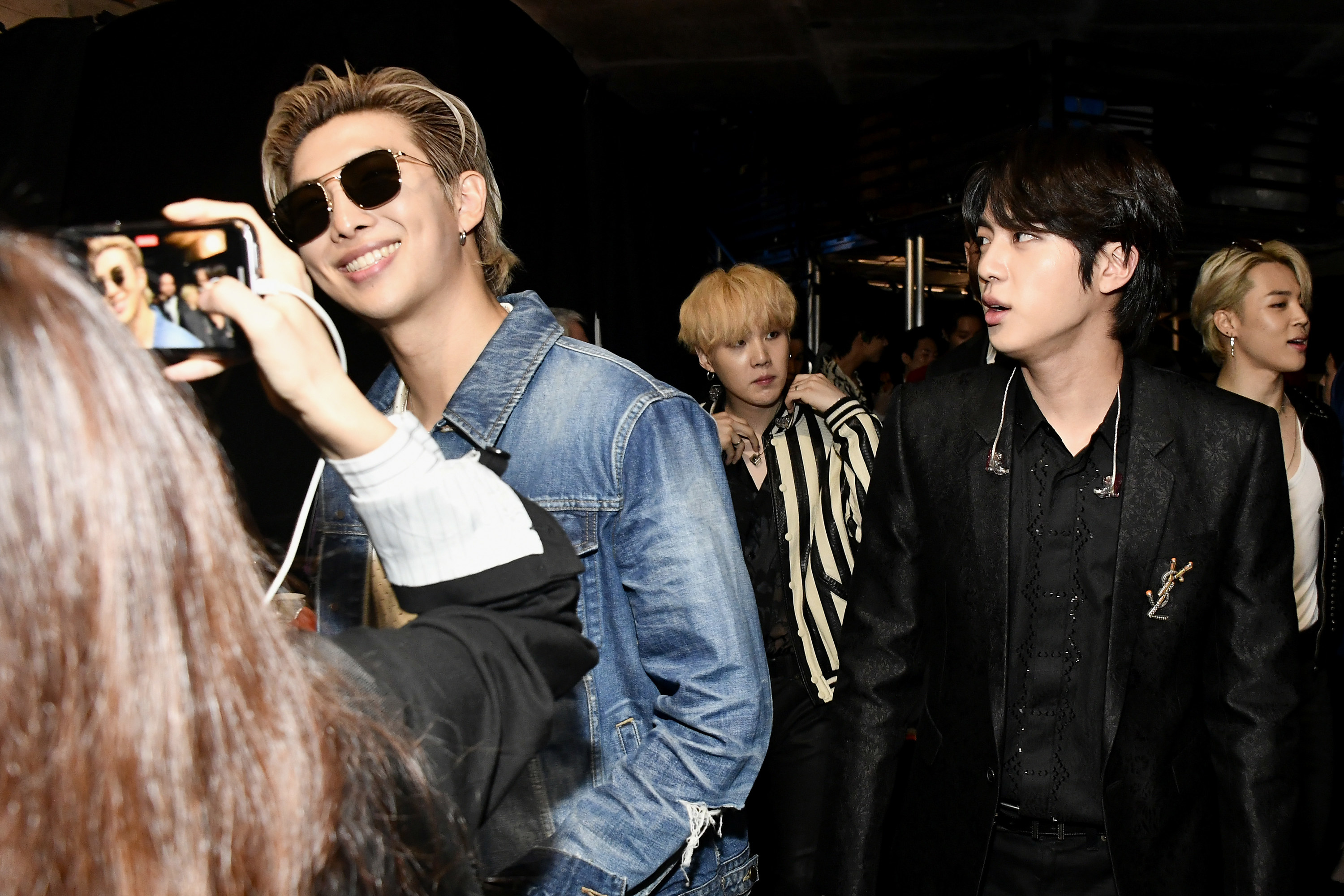 5.
Jin and J-hope looked like they were on a very important mission with no time to spare.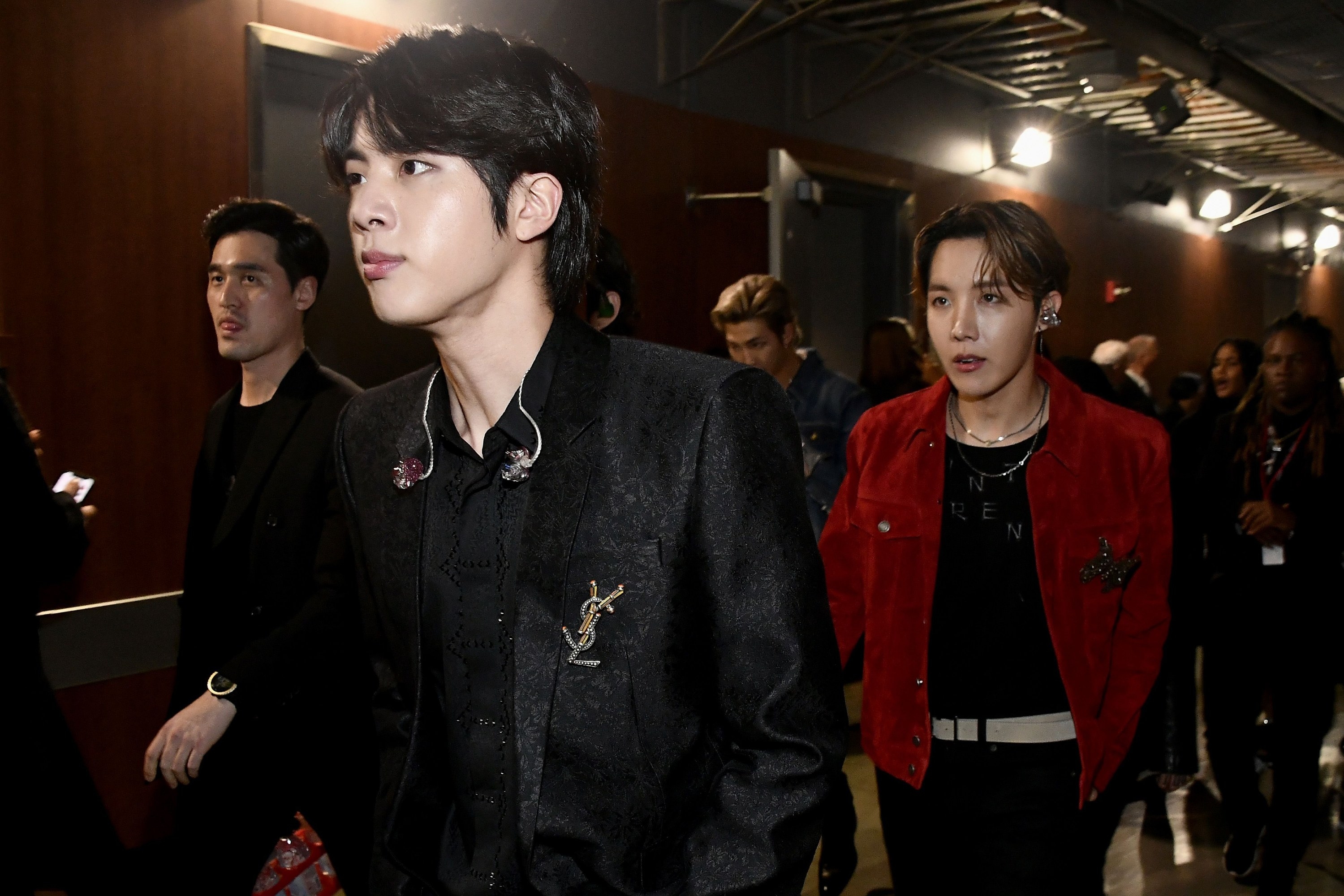 6.
And I simply have no words for this photo of V.....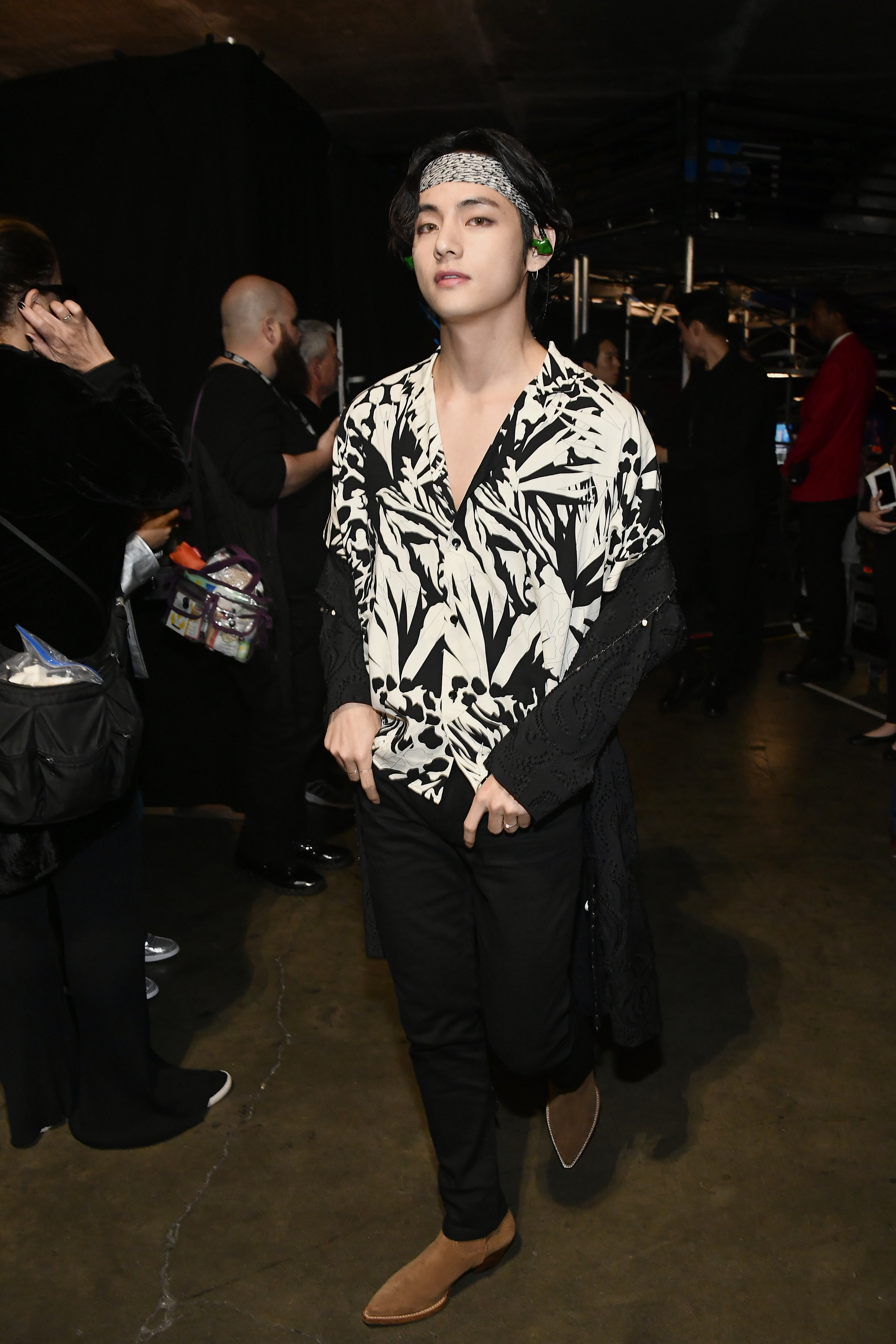 7.
.....except that this boy knows his let-me-inconvenience-your-heart angles!!!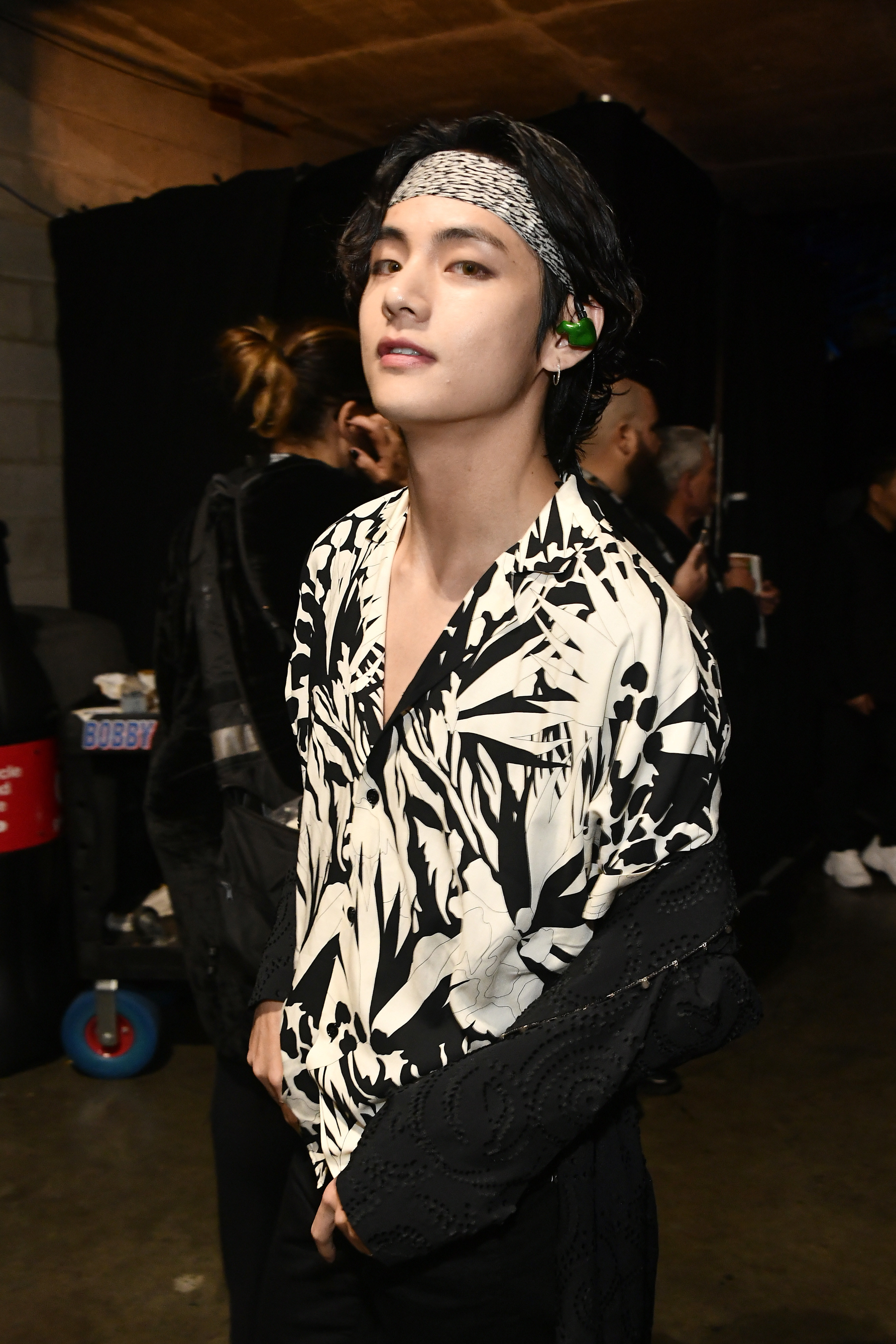 9.
They casually snapped photos with Lil Nas X *and* the legendary Nas.
11.
RM also said it on social with these two stunning, dewy-faced selfies:
12.
RM also made a convincing case about "speak[ing] out your ambitions," referring to their onstage Grammys speech last year, in which he confidently told the audience "we'll be back."
13.
RM also teased the upcoming Map of the Soul: 7 album and revealed that it's "gonna be whatever you expecting it is, [but] it's gonna be better" and that it'll be "the hardest [they] can go."
14.
And then, when E! asked about their new music, J-Hope took the mic and gave the quote of the night: "You will know, when you listen to our new album and watch [our] performance, that liking BTS was the best decision ever."
15.
Alicia Keys gave BTS a shoutout during her stream-of-consciousness song.
16.
And, of course, what we were waiting for all night — BTS's PERFORMANCE! They performed "Old Town Road" with Lil Nas X, with a delicious dose of "Seoul Town Road" flavor.
17.
From the moment RM opens the door to let Lil Nas X onto their stage...
18.
...to this snazzy synchronized move...
19.
...to hyping up the crowd with the whole crew (Billy Ray Cyrus, Diplo, and Mason Ramsey) in the special way that BTS does.
20.
It was spectacular, wonderful, fun, and unforgettable all wrapped into one!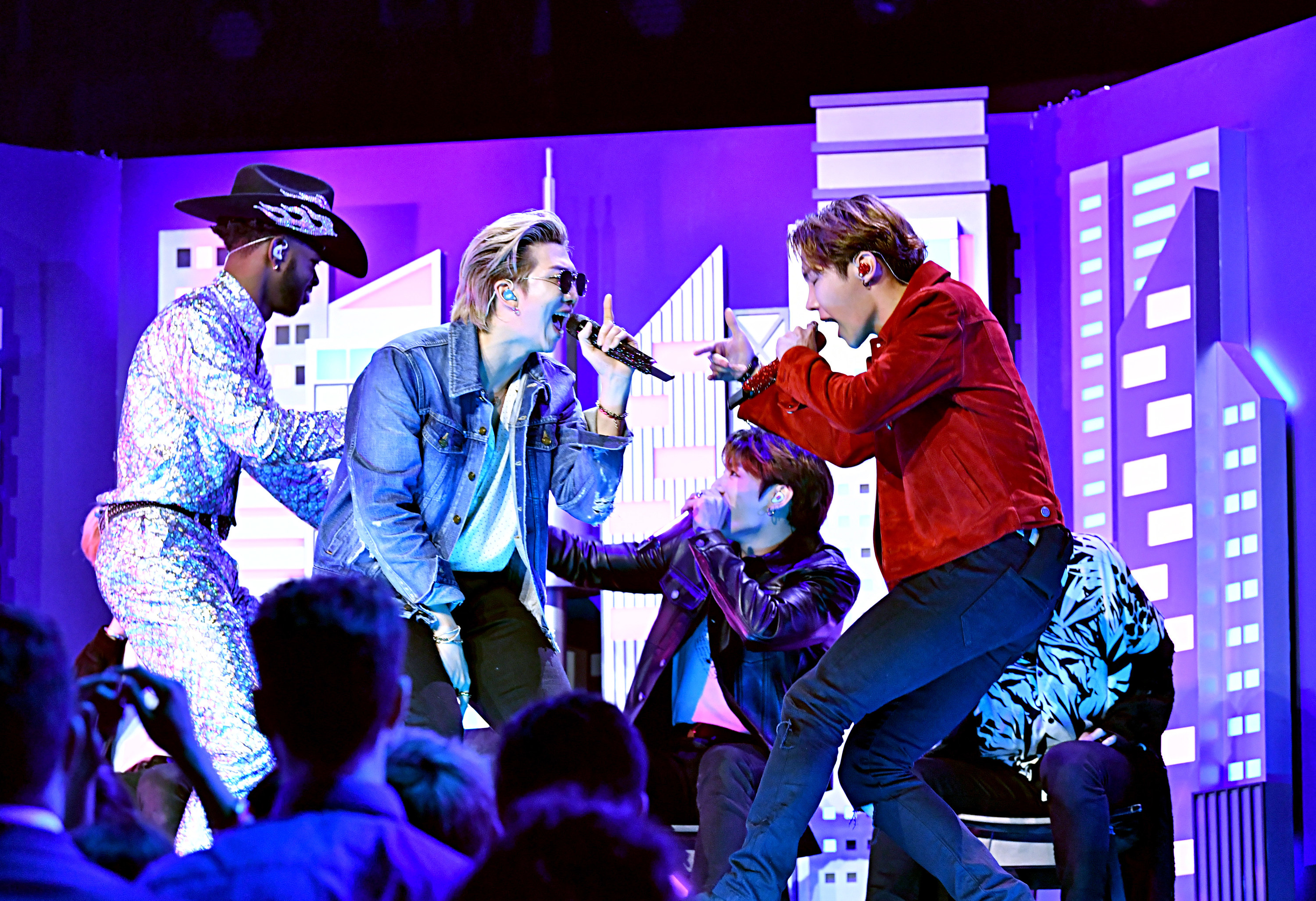 21.
All together, everyone say "FIRST Grammys performance by a Korean act!"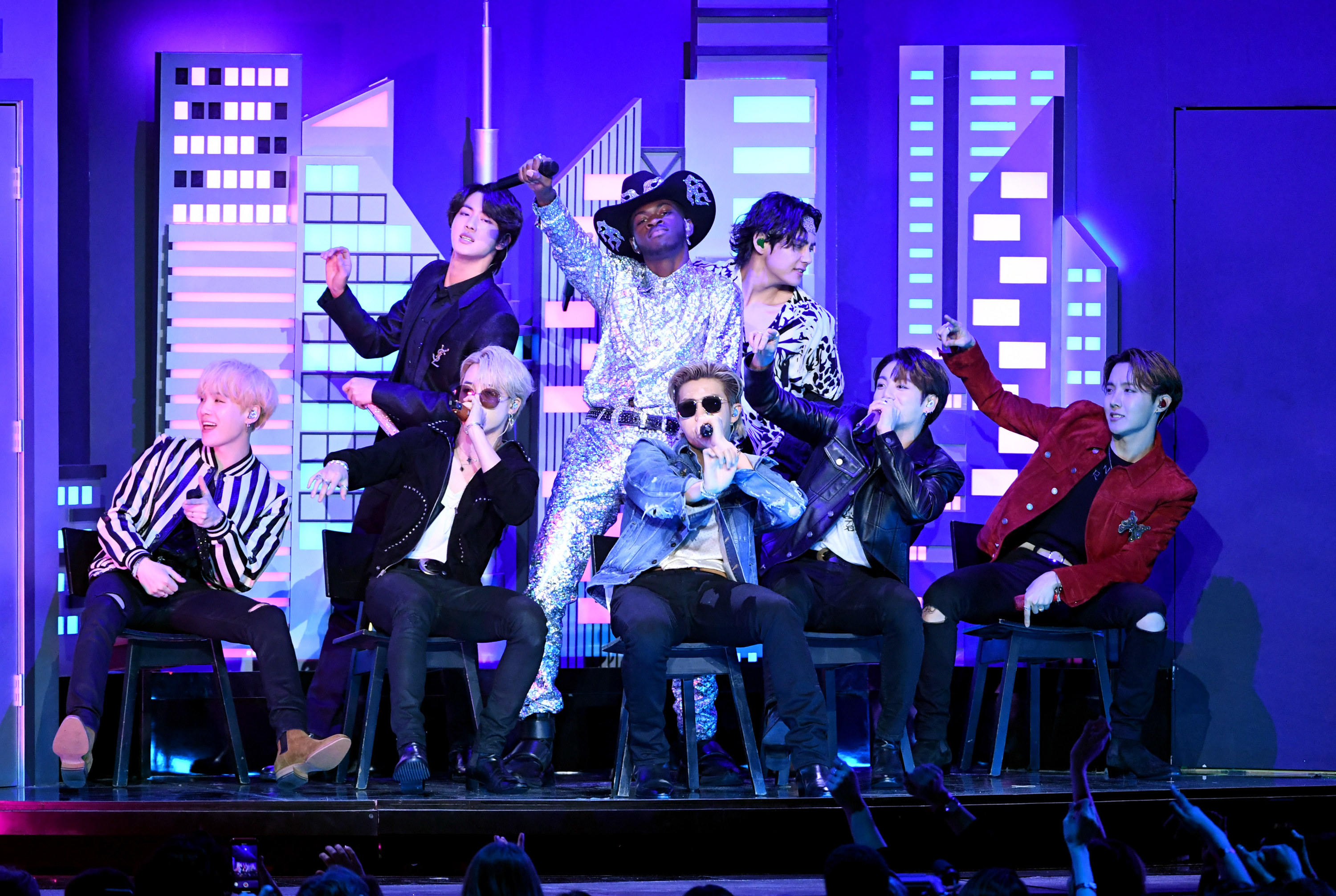 22.
And to keep the high spirits ~flowing~, BTS chatted with ARMY during a post-Grammys V Live broadcast and toasted champagne to celebrate the end of a wonderful night!
Wow, now I can't wait to see a solo BTS stage next year! And a nomination. @RecordingAcad. Send tweet.