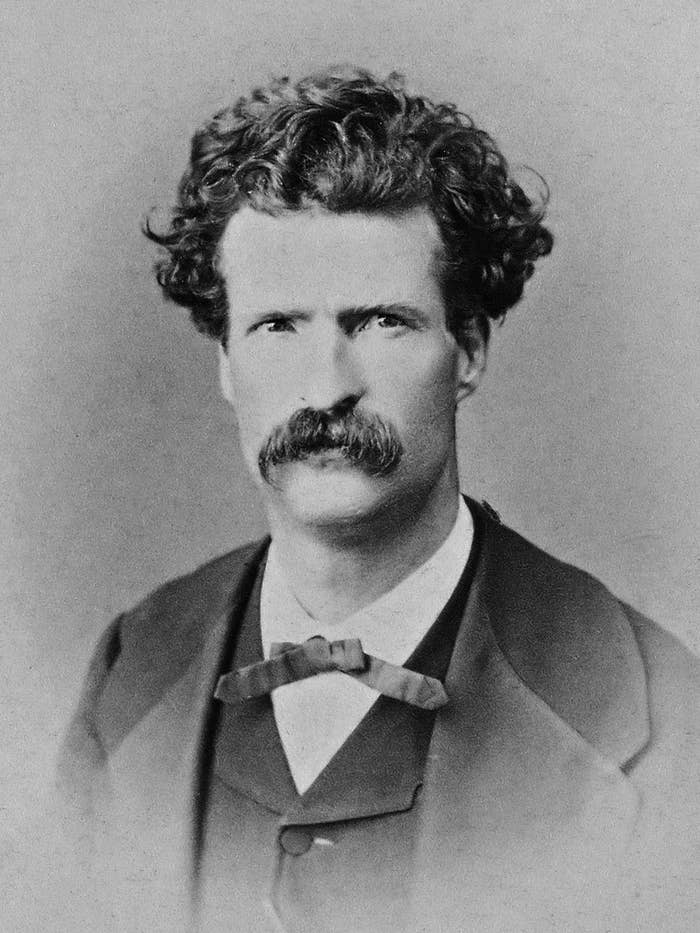 The Mark Twain Project is an archive of the writer's work kept at the University of California, Berkeley. The scholars in charge has recently verified the authenticity of a collection of stories Twain wrote for the Territorial Enterprise.
The San Francisco Dramatic Chronicle provided desk space for Twain to write the 2,000-word stories, or "letters." These sent by stagecoach for publication in the Territorial Enterprise, located in Virginia City, Nevada.
About 110 letters by Twain, written between 1865-1866, were included in the collection that is the result of a decades long process to gather his work from this period in his life.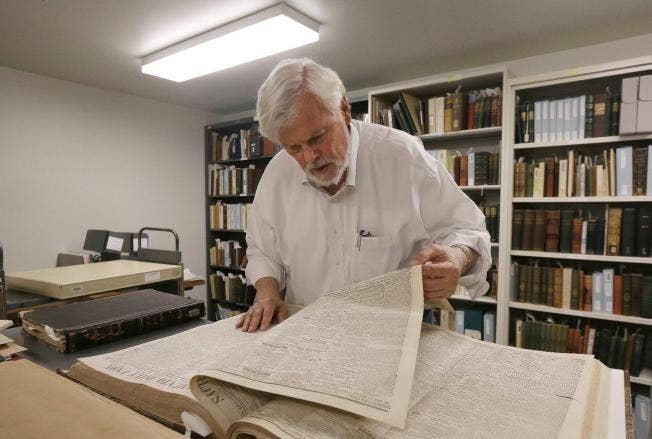 The Mark Twain Project's general editor Bob Hirst noted to the Guardian that with the ability to electronically search the letters was like "opening up a big box of candy." Hirst also noted Twain's signature style was already forming:
"He knows the city, he's a bohemian of a certain kind, he's interested in what's going on. He simply weaves that all together with the greatest clarity and the greatest humor that you could possibly imagine."
At the time Twain wrote these letters, he was unsure about his career and didn't necessarily consider humorous writing to be literature.
He was also deeply in debt, and had written his brother that he contemplated suicide. "It's really a crisis time for him," Hirst noted to the Guardian. "He's going to be 30 on 30 November 1865, and for someone not to have chosen a career by that time in this period was quite unusual."
Thankfully for us, there's more reading to be done!
Mark Twain was provided a desk within the San Francisco Dramatic Chronicle office to write, but he was employed by Virginia City, Nevada's Territorial Enterprise. An earlier version of this article stated that he worked at the San Francisco Dramatic Chronicle at the time of writing the letters.
In response to an email from BuzzFeed, the Mark Twain Project's general editor Bob Hirst clarified his quote to the Guardian, which was credited as the discovering being "like opening a big box of candy." Hirst noted that he was referring to the ability to electronically search through the documents, versus having to rely on microfilms in the past.
The discovery of Twain's letters for the Territorial Enterprise was not sudden or at once. In his response to BuzzFeed, Hirst also noted, "If one wants to think of it as "cache" of new Mark Twain writings, it's important to realize that it is a cache that has been created by a series of scholars working for decades to recover Mark Twain texts from this period (1865-66)--not just from contemporary newspapers but from scrapbooks kept by the author and by others."