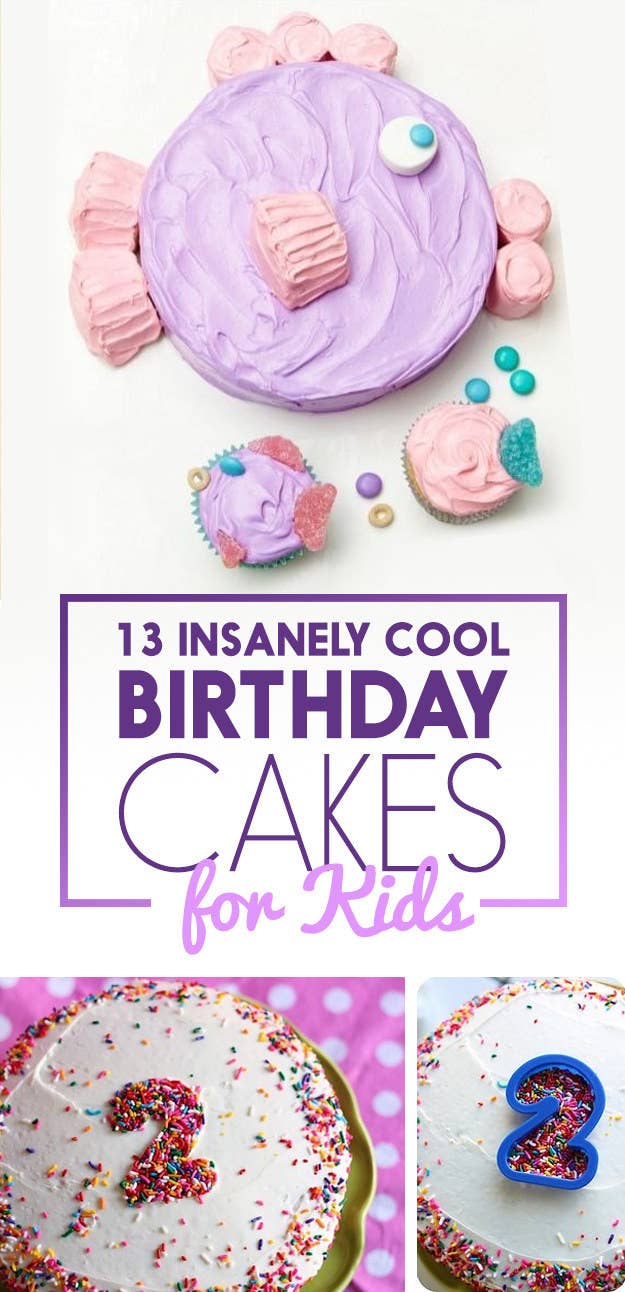 Sometimes, you have to make a birthday cake. For a child. Whom you love. Country Crock (yes, the "buttery spread") recently released a survey of 1,000 parents that found that 55% of them finish their child's birthday cake between 10 p.m. and midnight the day before the birthday party.
Get your shit under control with these birthday cakes that you can actually make without showing up to work the next day with fondant in your hair and rage in your heart.
1.
Decorate a boxed-mix, store-bought, or homemade cake with this clever trick. Sprinkles are your friend and an easy way to make a cake look all Pinterest-y. Learn how here.
2.
Use two store-bought (or homemade) bundt cakes to form the number three for a third birthday then decorate with frosting and candy. 3.
Use chocolate chips and chocolate sprinkles to turn mini cupcakes into pandas. 4.
Make an easy Lego Cake with one sheet cake cut into rectangles, plus halved marshmallows and frosting. 5.
Use Kit Kats and M&Ms to decorate a simple layer cake and make a monstrous amount of sugar look really classy. 6.
Fish cake: So cute, pretty doable! 7.
Make a no-bake birthday cake ENTIRELY OUT OF RICE KRISPIES.
8.
Make Ina Garten's CLASSIC yellow cake with chocolate frosting in a rimmed baking sheet. 9.
Cover half a cake with M&Ms to make a rainbow. 10.
Use boxed white cake mix and food coloring to make rainbow layers. 11.
Ice cream cakes are insanely delicious and they require NO BAKING. 12.
I. Am. A. Robot. 13.
When in doubt, throw some pretty frosting on a stack of cookies.