Fortunately, we've collected Kanye's stances on important issues so you, the voter, can make an educated decision on whether you support Kanye for President 2020.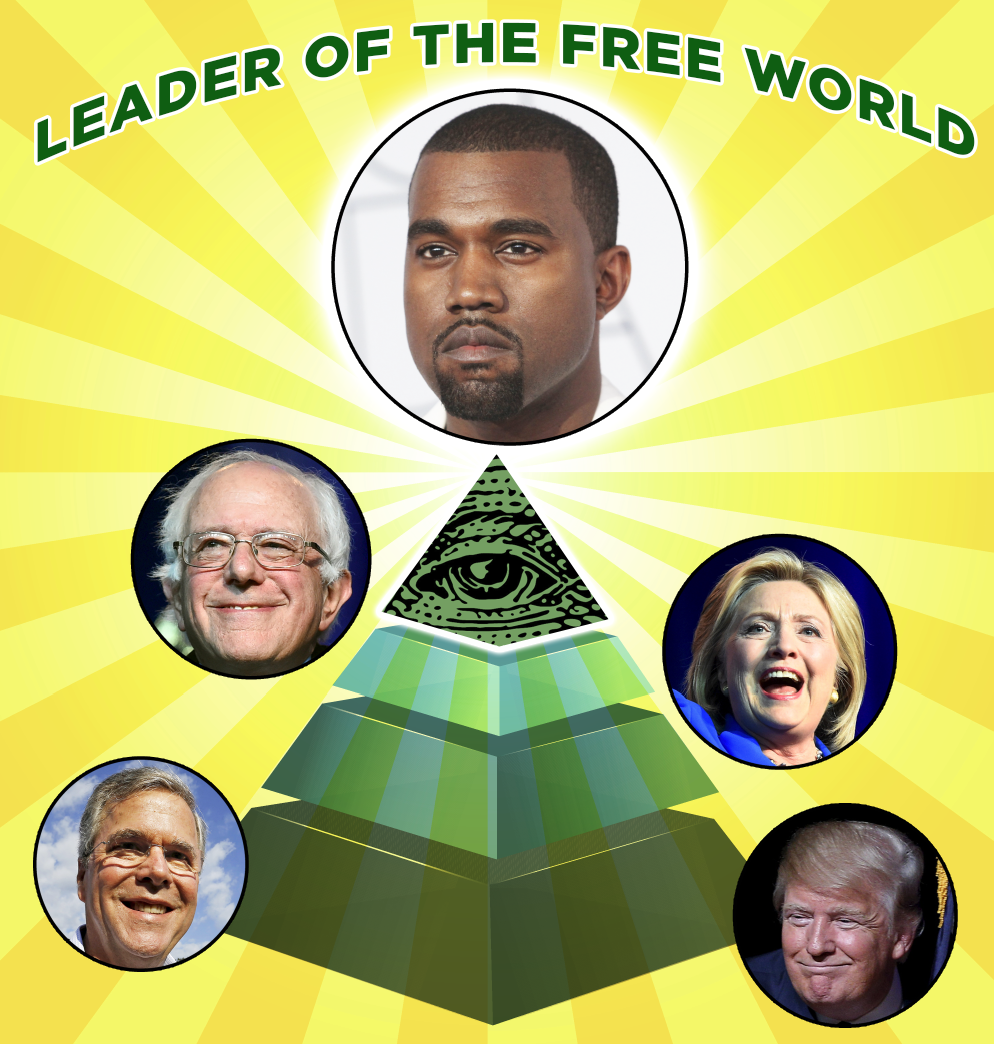 From this, we can assume he is more pro-family than any other candidate: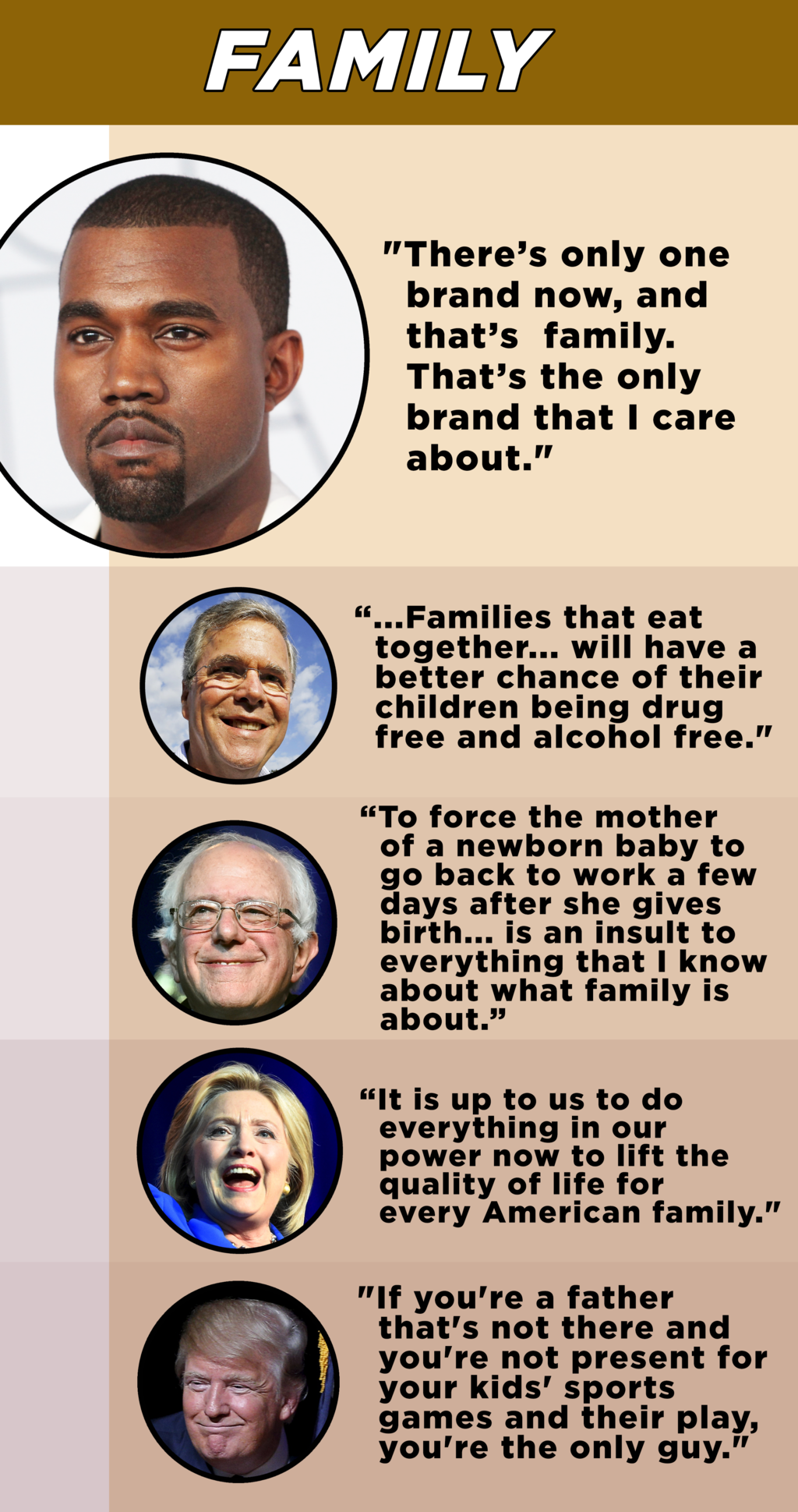 Kanye let his experience be his standard for the insanely high cost of college: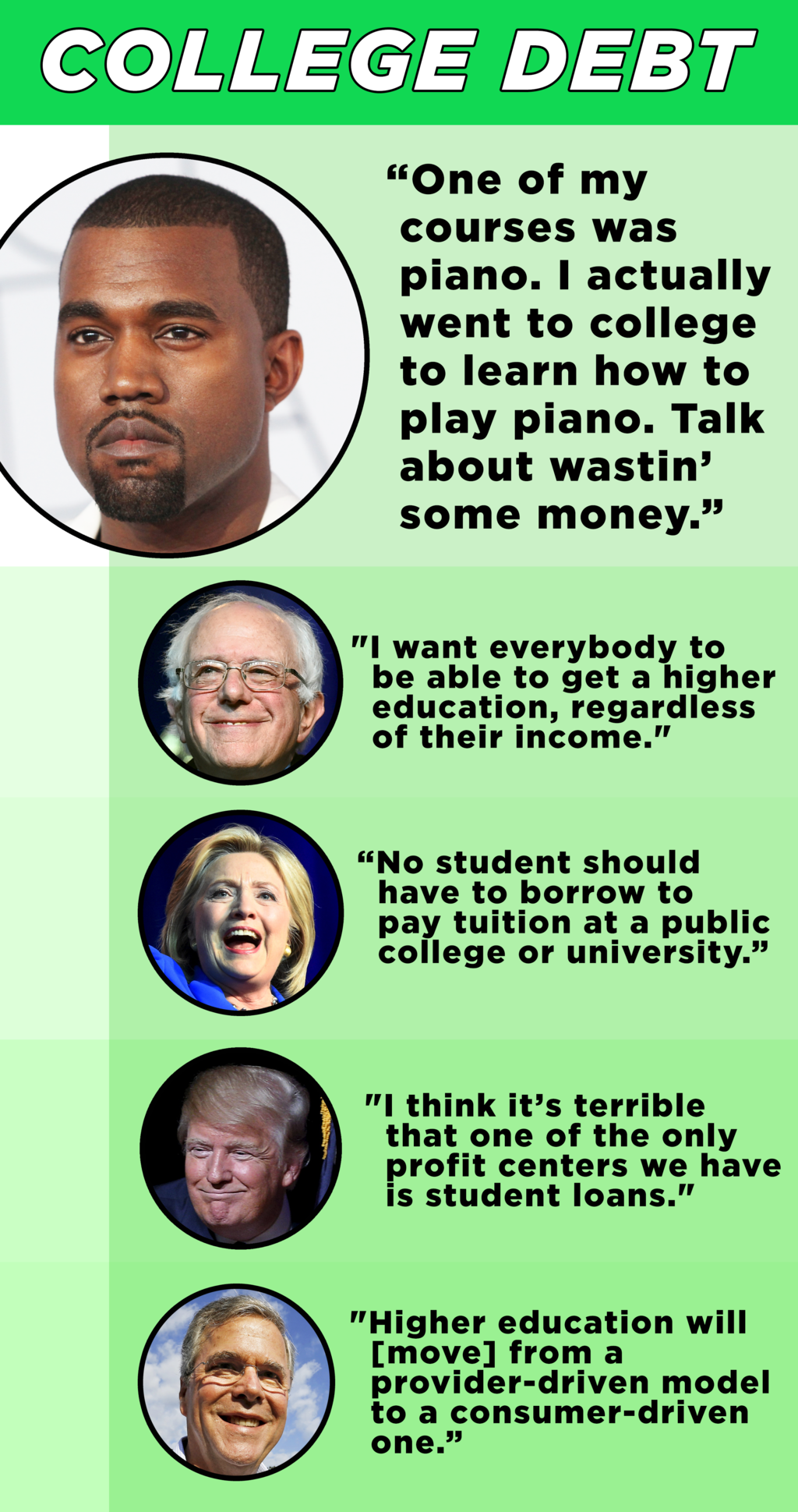 Weed can't be illegal if our PRESIDENT is doing it, right?
I guess Kanye would replace Obamacare with vibration therapy?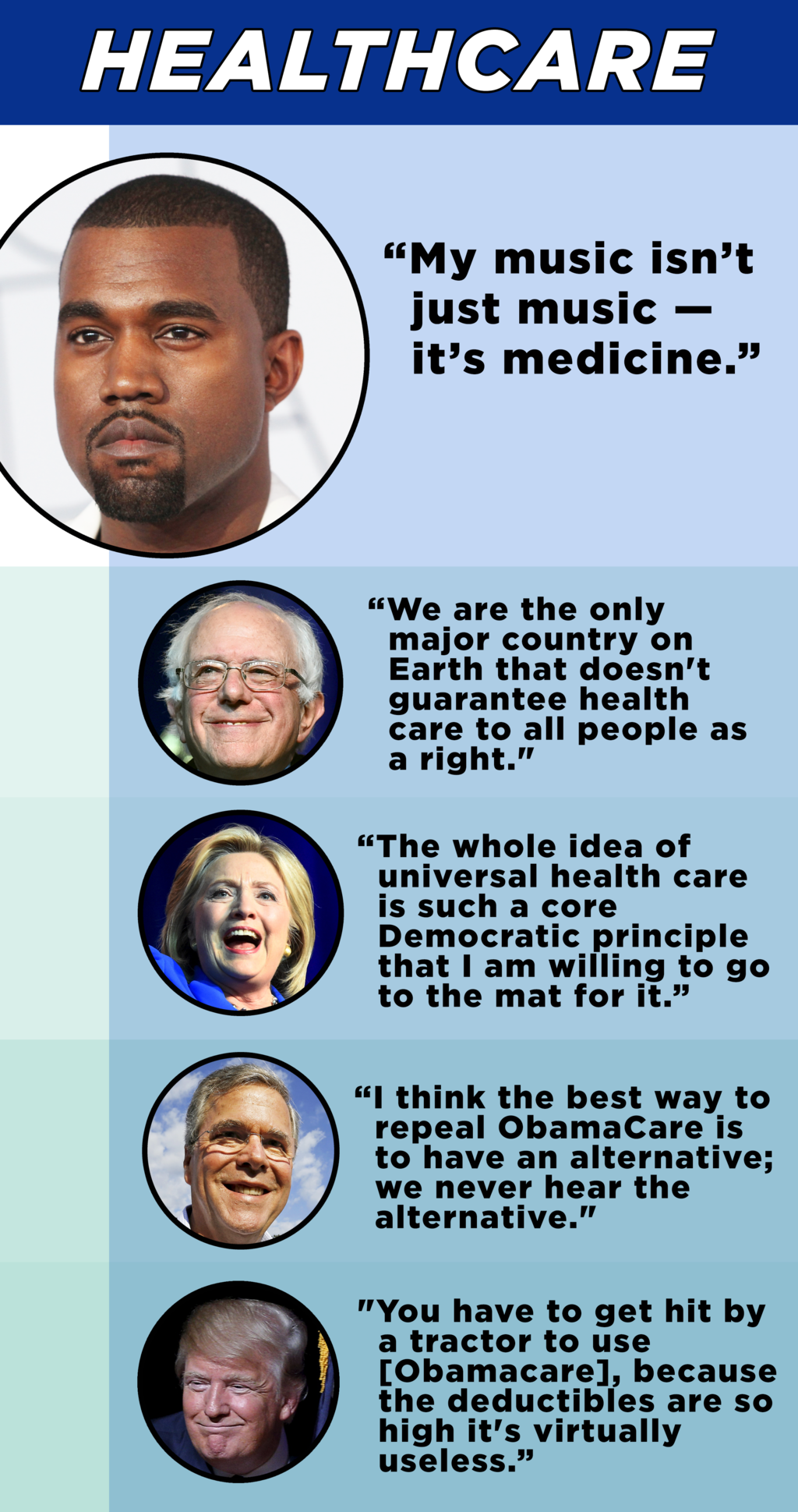 That means, if elected, Kanye would be the first God-driven, family values candidate who also supports gun control and marijuana use. He would be the ultimate liberal-conservative hybrid.