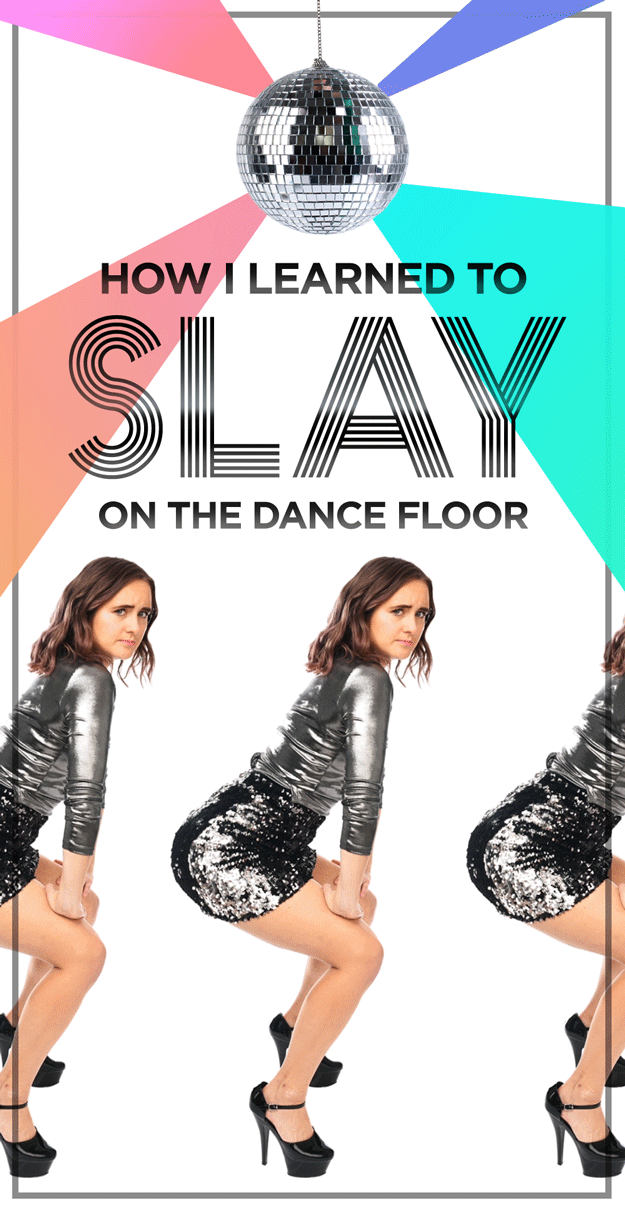 I'm an enthusiastically horrible dancer.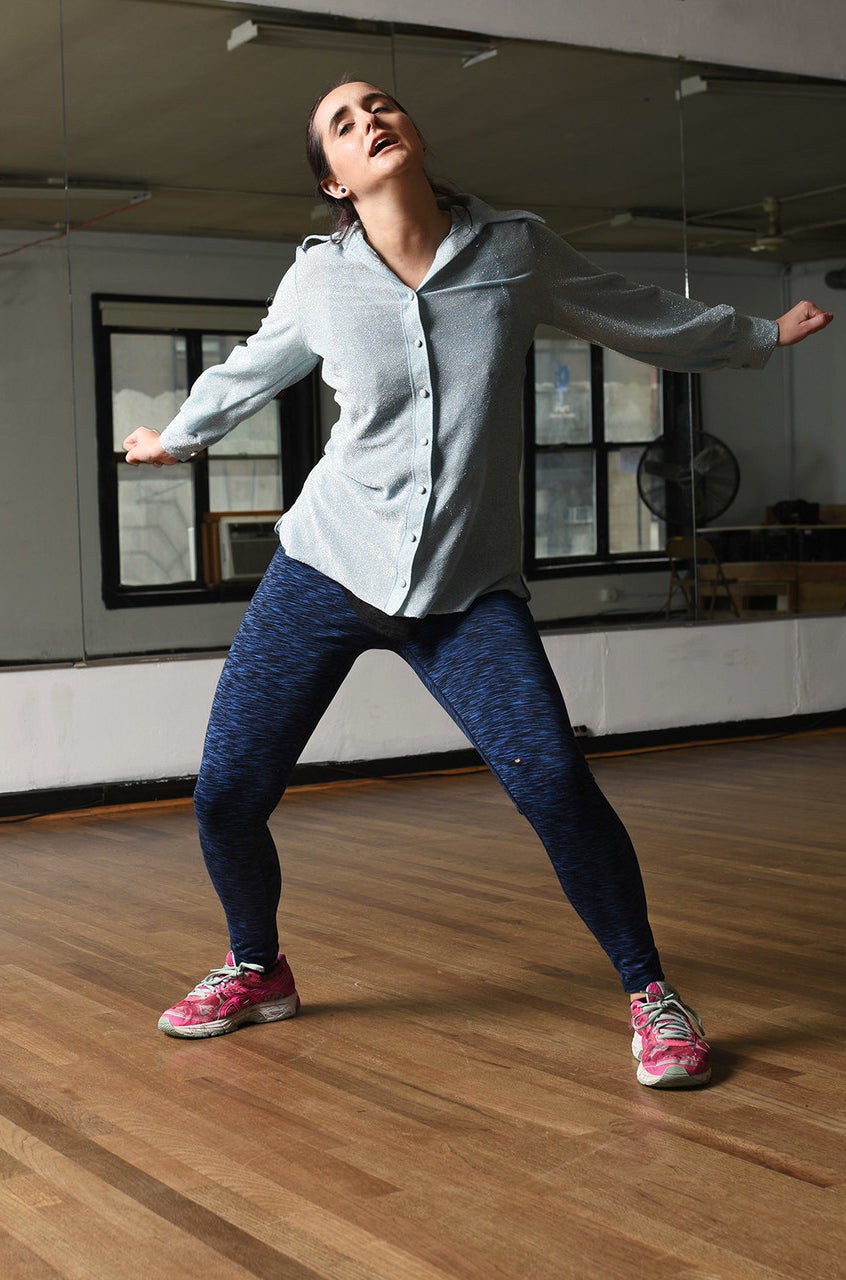 My usual "moves" are mostly pelvic thrusts, ignoring rhythm, and acting out lyrics.
I, like so many people, was not blessed with dancing genes. I prefer to wave my limbs wildly about in an expression of musical exuberance.
I really like to dance. But deep down, past my goofy faces and flailing limbs, I want to be able to actually dance well. I frequently watch Tricia Miranda dance videos and fantasize about being in one. More realistically: I want to move to the beat and not look like a doofus. I want people to look at me and unironically say, "Hey, that's a pretty cool move."
I'm done with the old me. I'm ready to be a good dancer. Not awkward, not goofy, not perfect — just GOOD.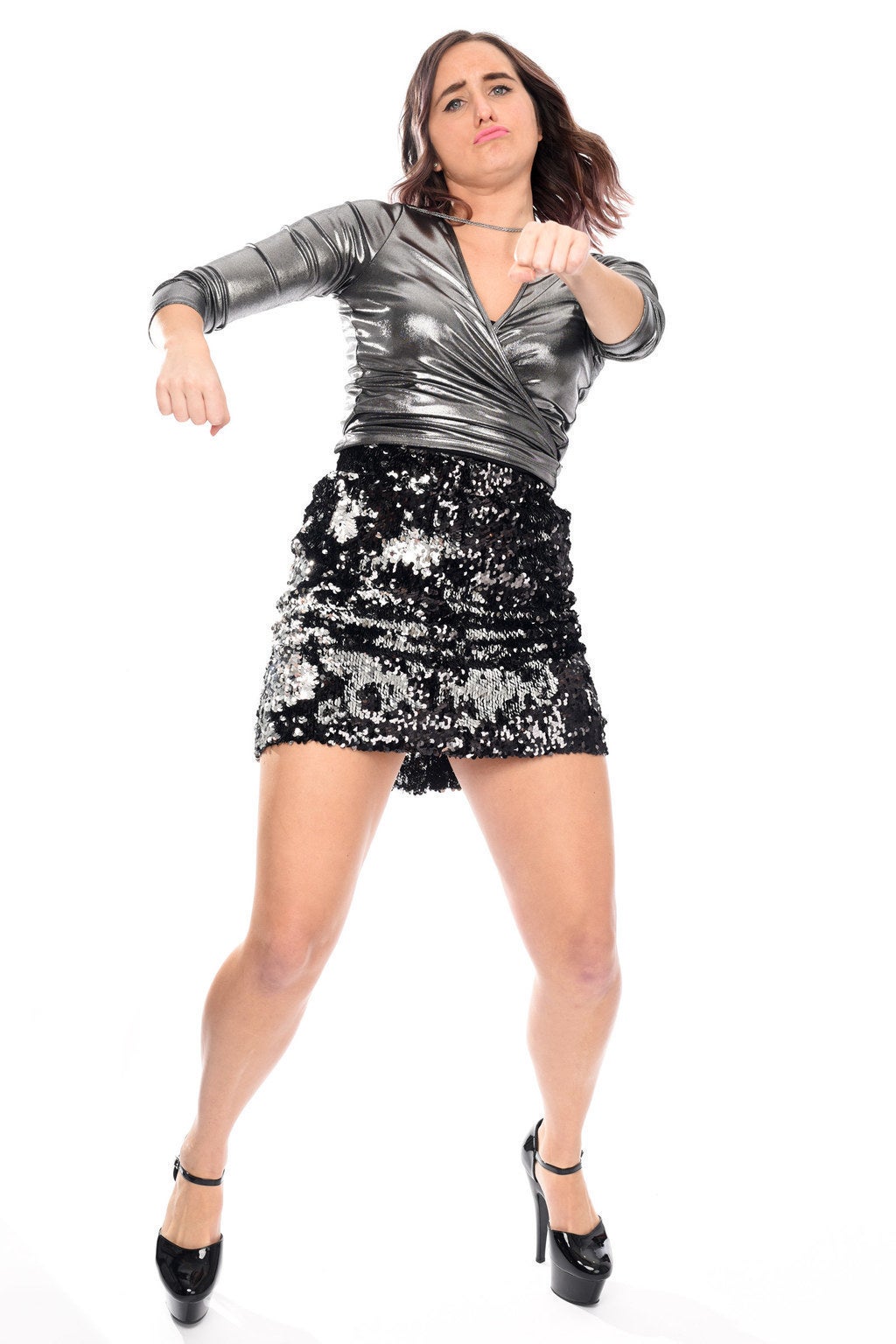 Side note: If you ever want to be faced with the harsh reality of your dancing skills, have a photographer take pictures of you as you freestyle. The person I see dancing in these photos is my evil, embarrassing doppleganger and NOT ME.
With several weddings coming up, I decided to get serious about stepping up my dancing game.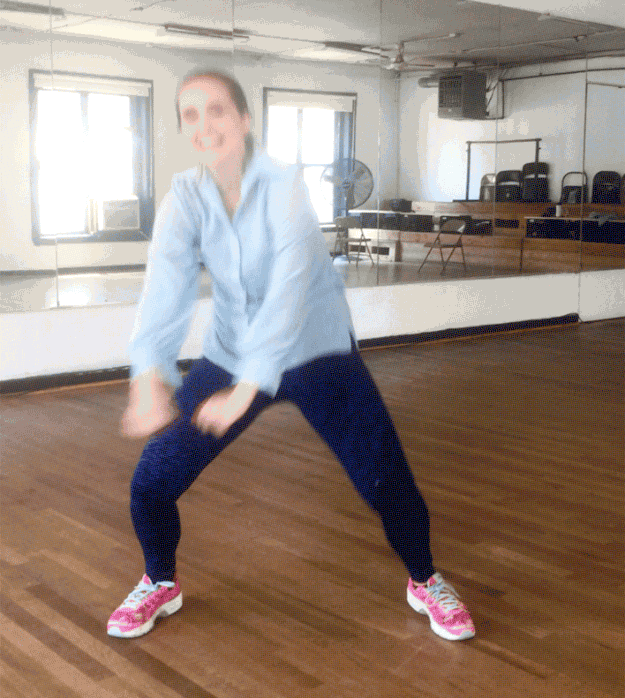 We decided to focus on hip-hop dancing, since, let's be real, I'm not going to walk out on the dance floor and impress anybody with the Charleston.

Jewel told me that dancing is all about controlling your body.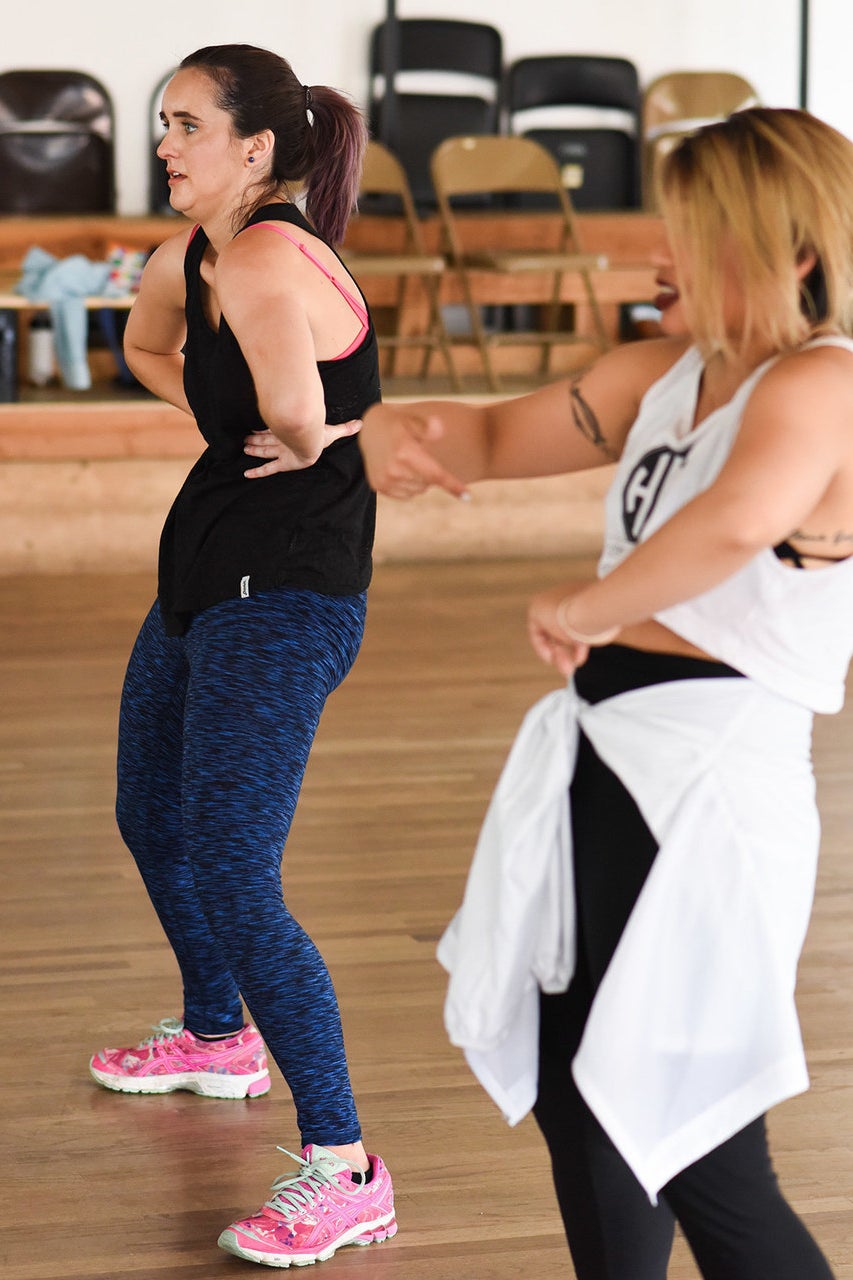 Before we even got into choreography, Jewel showed me how to isolate various body parts, like my chest, head and hips.
Here's how you do it: Start with a wide stance with your knees slightly bent. Make sure your head is aligned with your spine. From this position, you can rotate your head from side to side, drop it forward and back, and then circle it slowly around. Then you can move on to other part of the body, like your rib cage — just shift in a circular motion, and then reverse it.
This move serves dual purposes: it helps with your precision and rhythm. For me, it was the first time I had actually stopped to get in tune with each part of my body.
You might not do isolations at the club, but you can practice them at home before you leave. Small, controlled movements are key to owning the dance floor.
Isolation helps get you ready for another common move: the body roll. For us normies, sticking to horizontal and vertical lines will immediately make you look like a dancing master.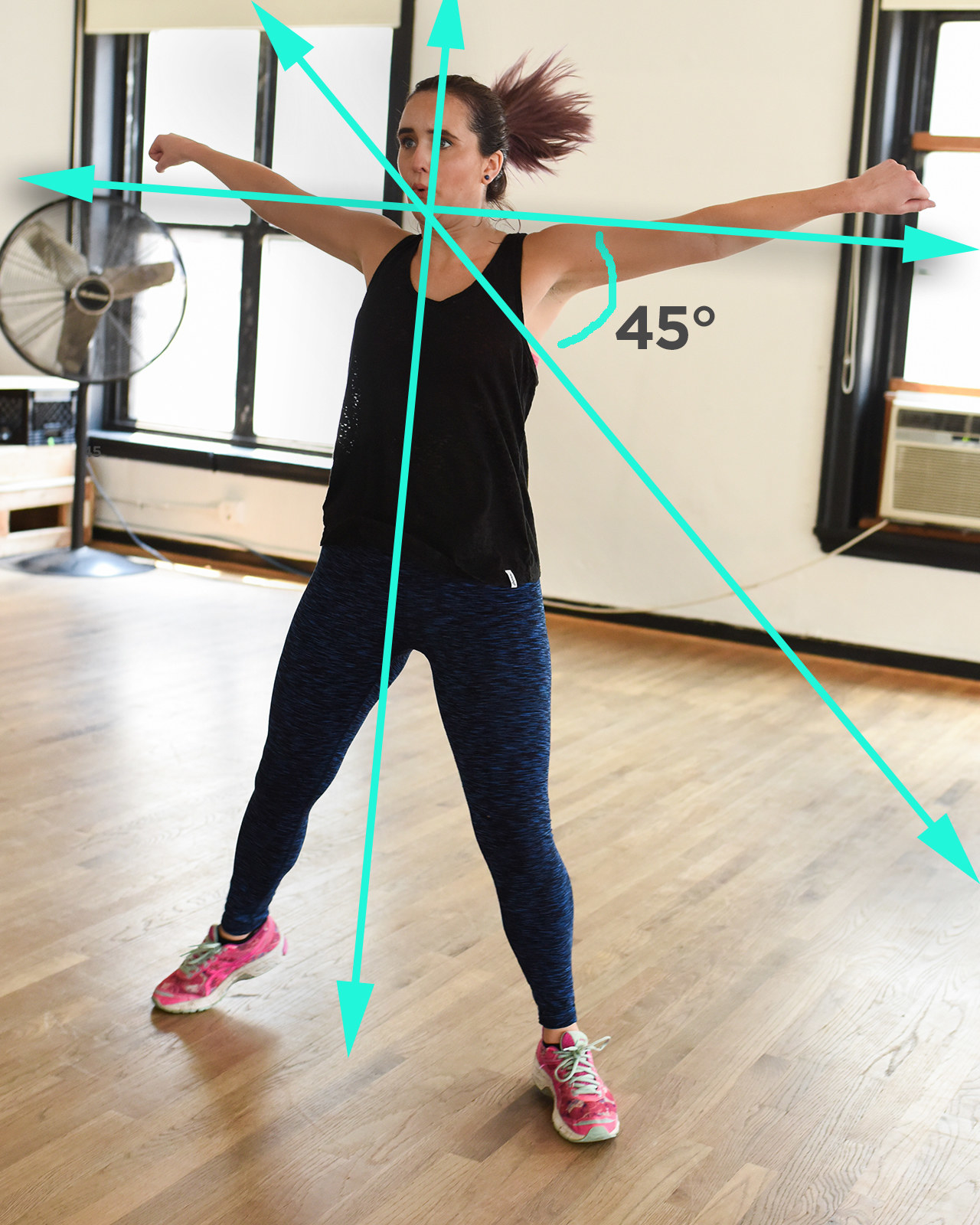 In this dancehall move, it was important to stay on the 45° line.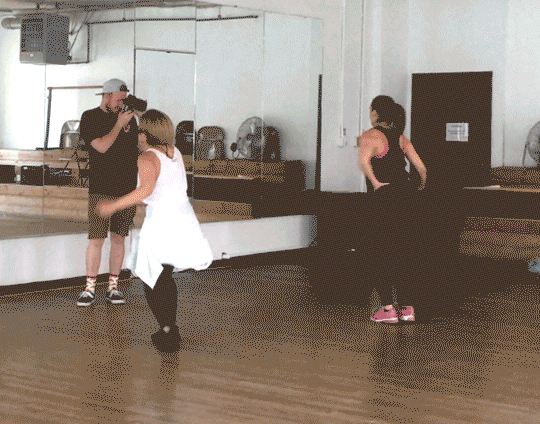 When I used to hear "two-step," I would immediately think of the Carlton: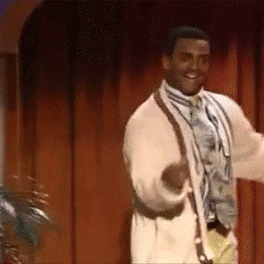 But it's only that goofy if you make it goofy (which I was). If you start with a controlled two-step, you can start adding in other parts of your body.
Yes, the two-step SOUNDS lame. But it's really a simple dance with endless possibilities.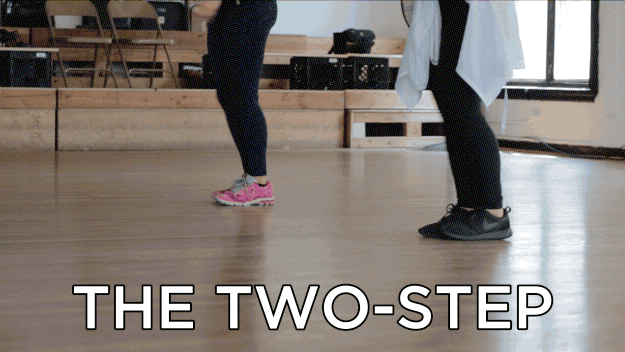 With this basic step, you can do anything.
You can add a flick of the wrists or a snap of the fingers. You can add a top body roll with every step. You can punch out your arms on every beat (just make sure you watch your lines). You can lean back. You can get low and come back up. Honestly I don't know why I'm listing these for you; you know them already. Just look deep into your dancing soul, and you will find them.

Most trending dancings are variations of the two-step.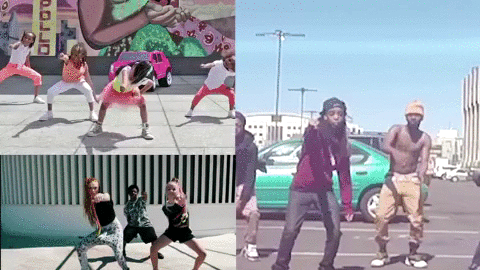 You also can be 90% confident that certain classic hits and popular songs will be played by the DJ, so you might as well study up.
At weddings, the "Cupid Shuffle" and the "Cha-Cha Slide" must played at least once by wedding law. For current hits, Jewel and I chose "Work From Home" by Fifth Harmony as a song to learn a choreographed dance to. It's everywhere.
If you are still completely clueless, take a look at Billboard's Top 25 Dance Songs and see if any come with their own specific dance. From there, a simple Google search can take you to easy tutorials on everything from the Dougie to the Dab to the Shmoney dance.
The underlying point remains that these are ALL variations of the two-step. You sway back and forth and shuffle your feet. You can do this.
Next time that popular song everyone knows comes on, you won't feel like this: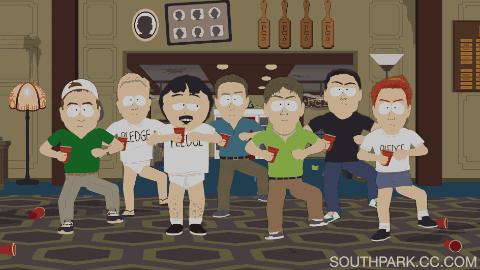 Well, almost everything.
If you are dancing the waltz, things get more complicated. But most modern dance music has an 8-count.
For my rhythmically challenged friends out there, you can practice hearing the count by writing the numbers out on a piece of paper and pointing at them on the beat.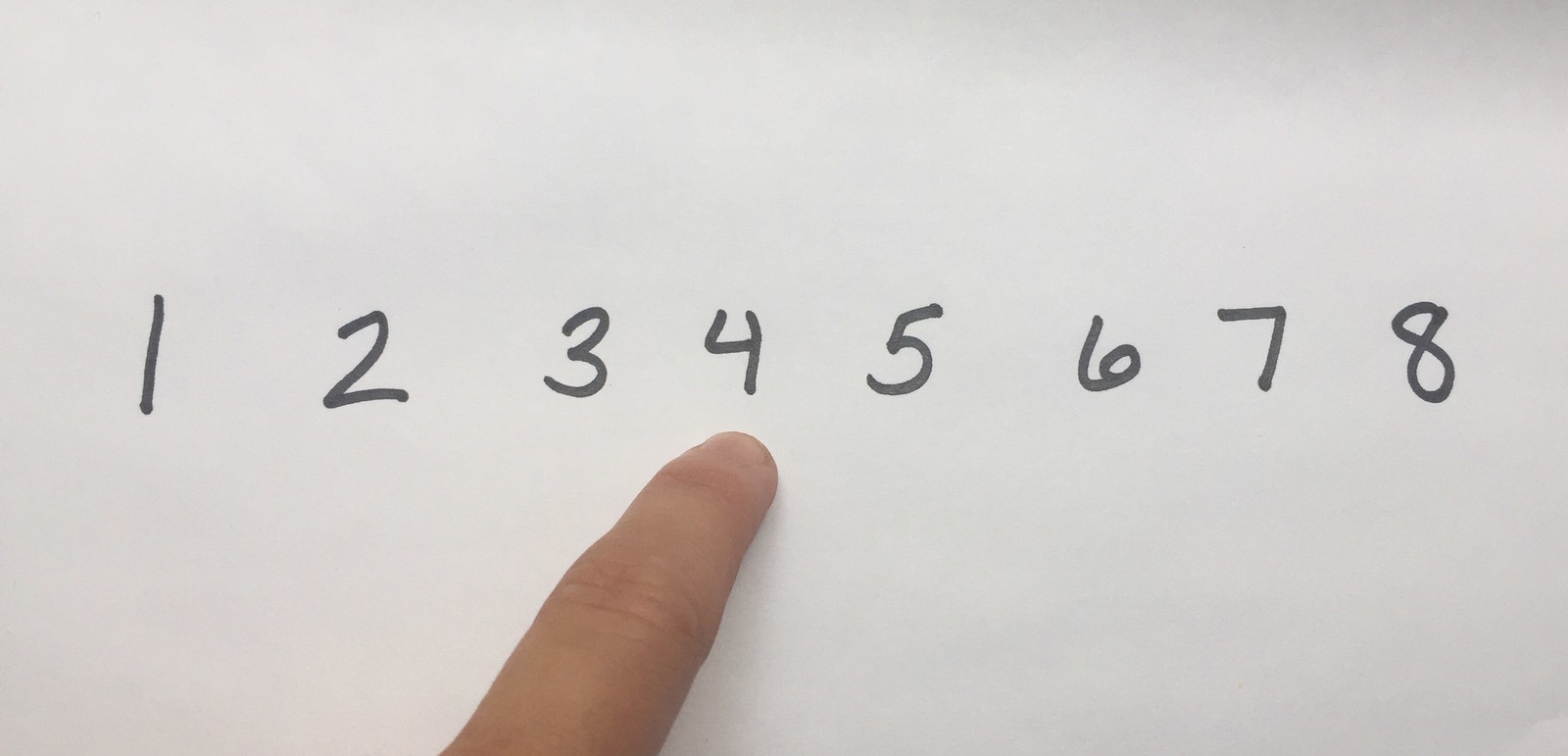 In a stunning revelation, Jewel confessed to me that she too used to be rhythmically challenged. She taught herself rhythm by finding the 8-count in every song she heard. If she can go from that to this, you can too!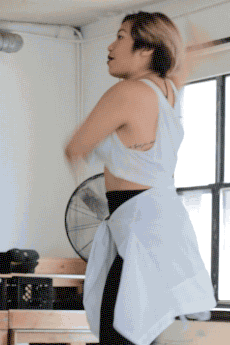 This comes into play BIG time at weddings.
People are drinking and dancing, and in the summers, it's hot AF. Your energy is precious, so why waste it by flailing around the floor, when small controlled movements look cooler and ARE EASIER TO DO??
The next time you're at a wedding and "Shout" comes on, know that you do NOT have to jump.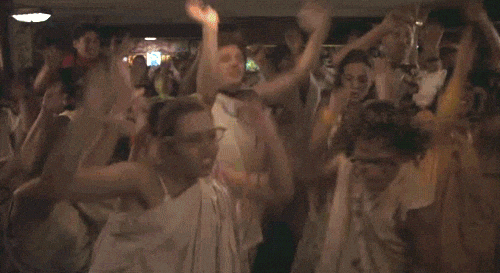 Personal admission time: I cannot twerk.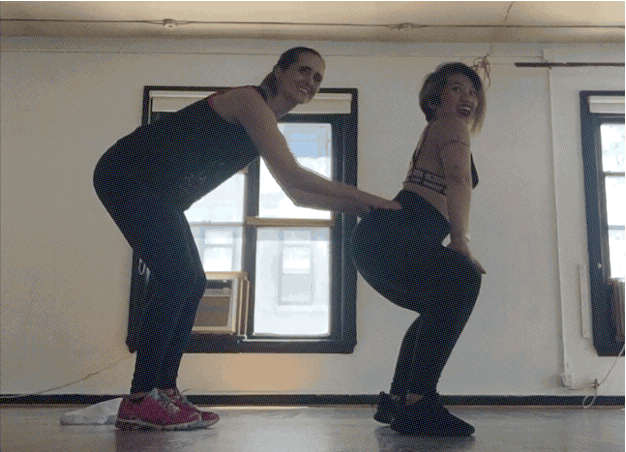 As with many of my dance moves, I was overthinking everything.
For dummies like me, let me try to break twerking down for you. Everyone else, please skip this paragraph.
How to do it: Get into a squat position by bending your knees and pointing your toes outward. You can put your hands on your knees or your hips. Do NOT over-arch your back (this is where I was going wrong). Your back should stay mostly straight with just the lower back slightly arched. The butt is the main attraction. You can move your butt up and down by isolating your hip bones. Press your hips downward on the down beat. Then speed it up.

Fake it until you make it.
This was the one piece of advice I didn't need — I was already all about performance. I was 100% about performance, 0% about actual skill.
But having confidence and swagger is still very important. Dancing confidently and emoting can make your two-step look MUCH harder than it is. What separates a good dancer from a great dancer is all about passion and performance.
If you look like you're enjoying yourself and having fun, you look like a better dancer.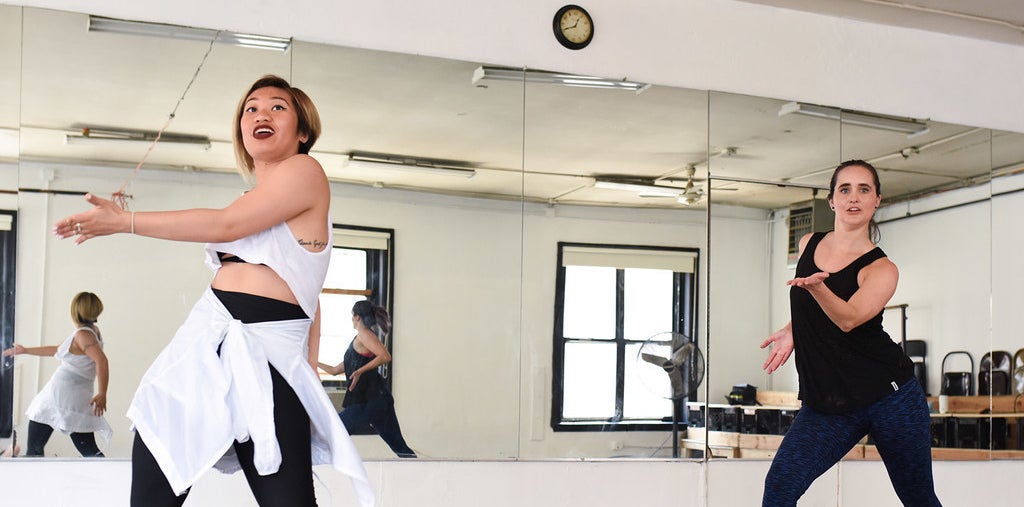 Jewel pointed out that those dance choreography videos I so worship — like this one — are great because the dancers perform.
They serve face, they have attitude, they LOOK cool.
At the end of our lesson, I was mentally and physically exhausted.
Jewel had filled my head with so much advice AND had taught me a choreographed dance to "Work from Home" by Fifth Harmony. For me, remembering the transitions between moves was the hardest part — if I forgot something, I missed the beat, and I got behind. But I wanted to have a full dance I could pull out at my next wedding. Something REALLY impressive.

Finally it was time to show the world (wedding guests) what I had learned. Unfortunately, the wedding had a house band that played 70s classic rock, and they did not take my request to play "Work from Home." I attempted the choreography anyway.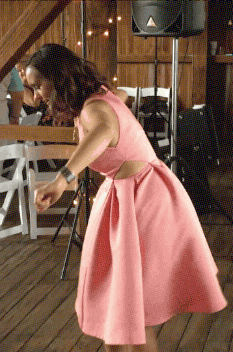 That part didn't work out too well. It's hard to be a confident performer when you are obviously doing choreography to a different song from the one that is playing.
Besides, once you are a little drunk, remembering all of the moves IN ORDER becomes very difficult. What did help? Falling back to the classic two-step.
The rest of the night, I put less pressure on myself to "get creative" and instead stayed simple. That resulted in more people coming up to me and saying "hey, you're a great dancer," which is very different from the compliments I used to get, like "that's not dancing, but I kinda like it."
Finally, I was slaying dance floors.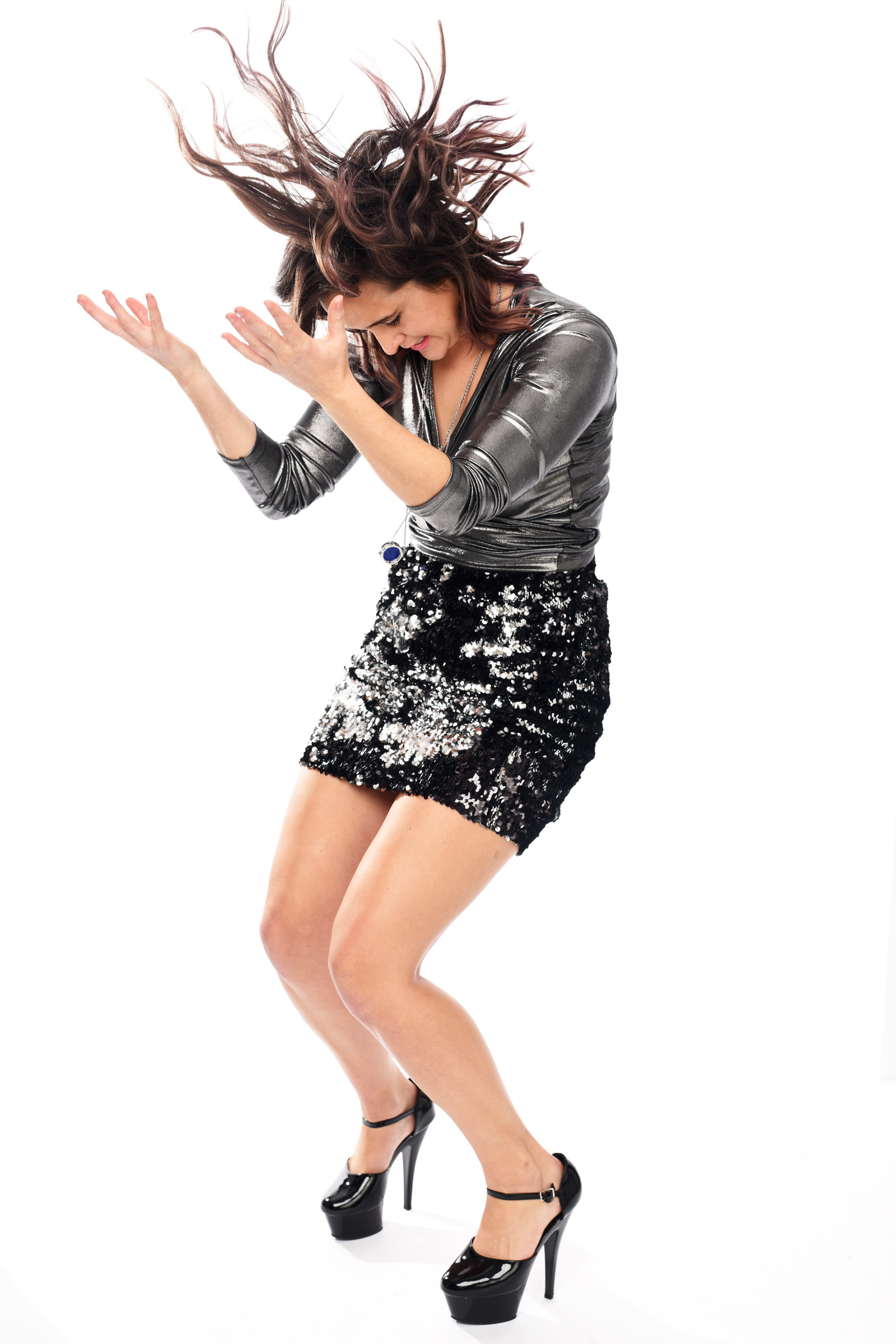 My dance floor murder-spree continued two weeks later, when I went to another wedding.
There, LOTS of people came up to me and told me I was the best dancer there. I even noticed people copying my moves, which made me feel VERY cool and powerful.
All in all, I'm just upset I didn't meet Jewel sooner to simplify my dancing habits. I truly hope these tips help you as much as they helped me. If you have any more dancing tips, leave them in the comments!
See you on the dance floor, dummies.
Looks like there are no comments yet.
Be the first to comment!