It's Fleet Week, y'all! Did you sailors put off prepping your week of NYC orgies? No problem. I got you covered. Check out these tender nips.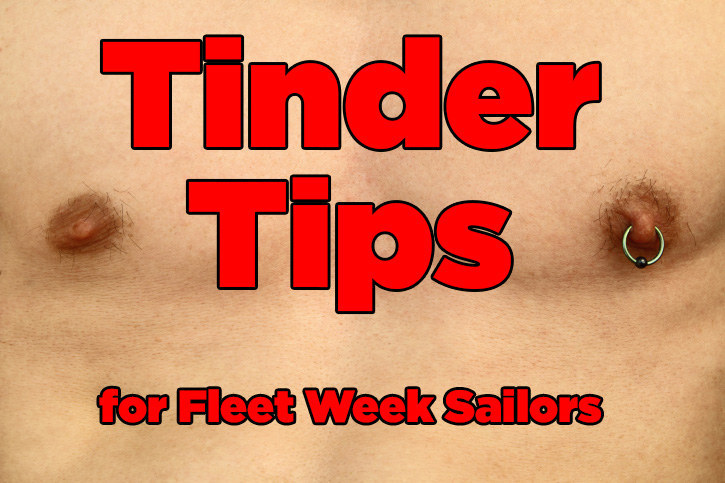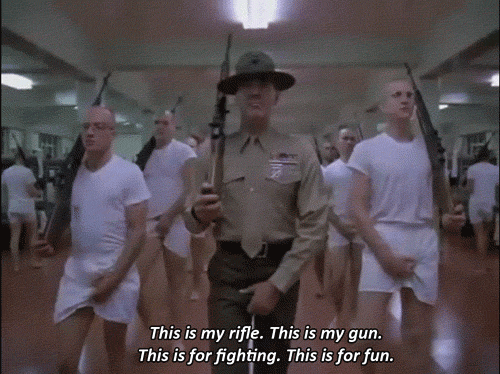 Step 1. If you don't have a Facebook profile, make one. You need to have at least 50 friends to connect it to a Tinder account. Can't find 50 friends? Try smiling, like this guy.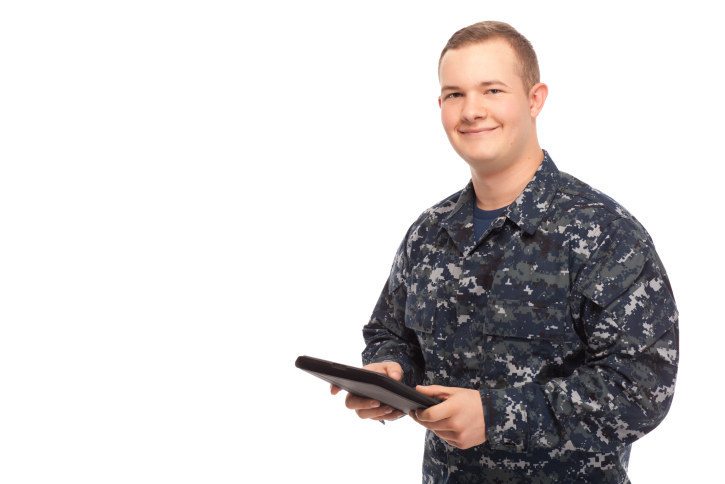 Step 2. Pick some pictures for your profile and upload them to Facebook. Your first picture should show you as confident and clearly in the Navy. Try to at least include your eyes.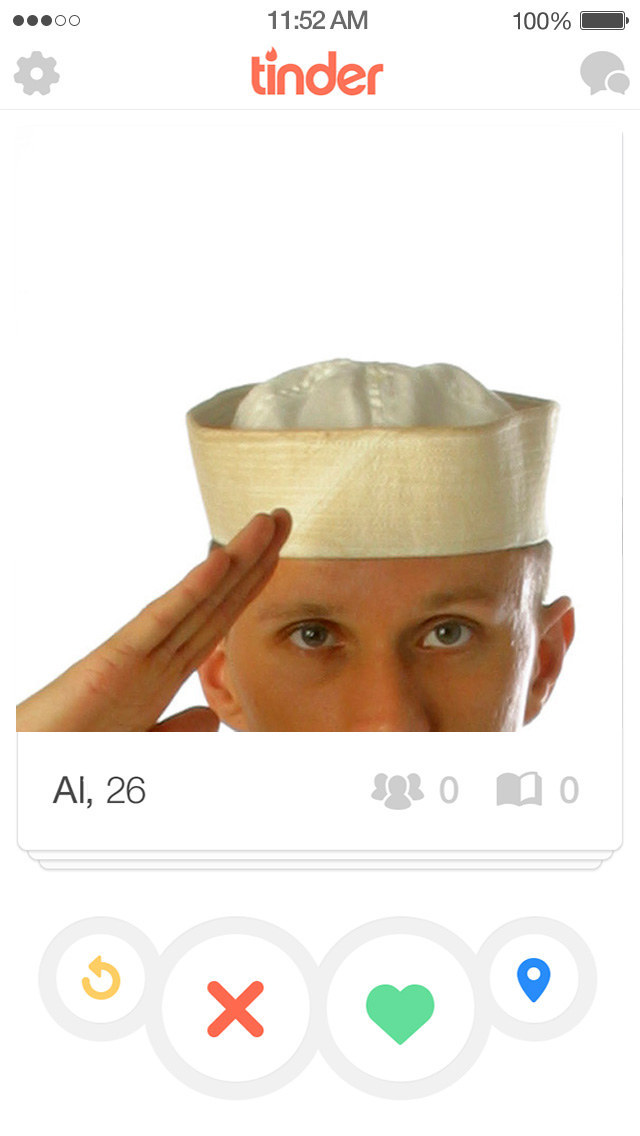 Your second photo should be you surrounded by your friends. It's also a good opportunity to make it super obvious that you are in the Navy.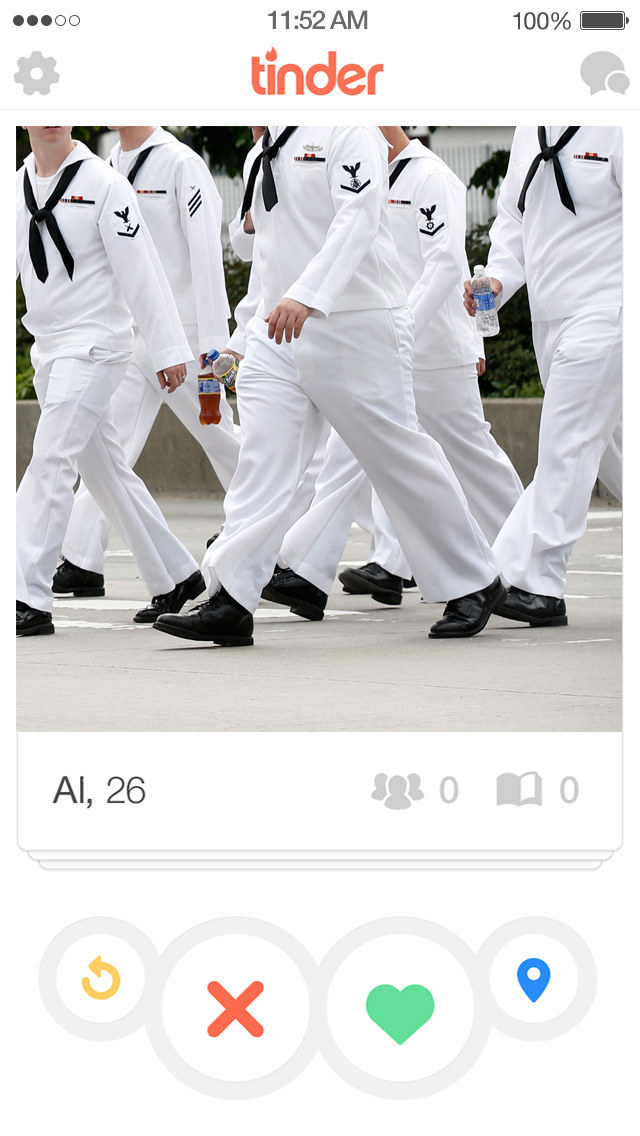 Really drive home that you've been at sea. "This is my pet seagull. If I were home (and not overseas) it would be a pussy ;)"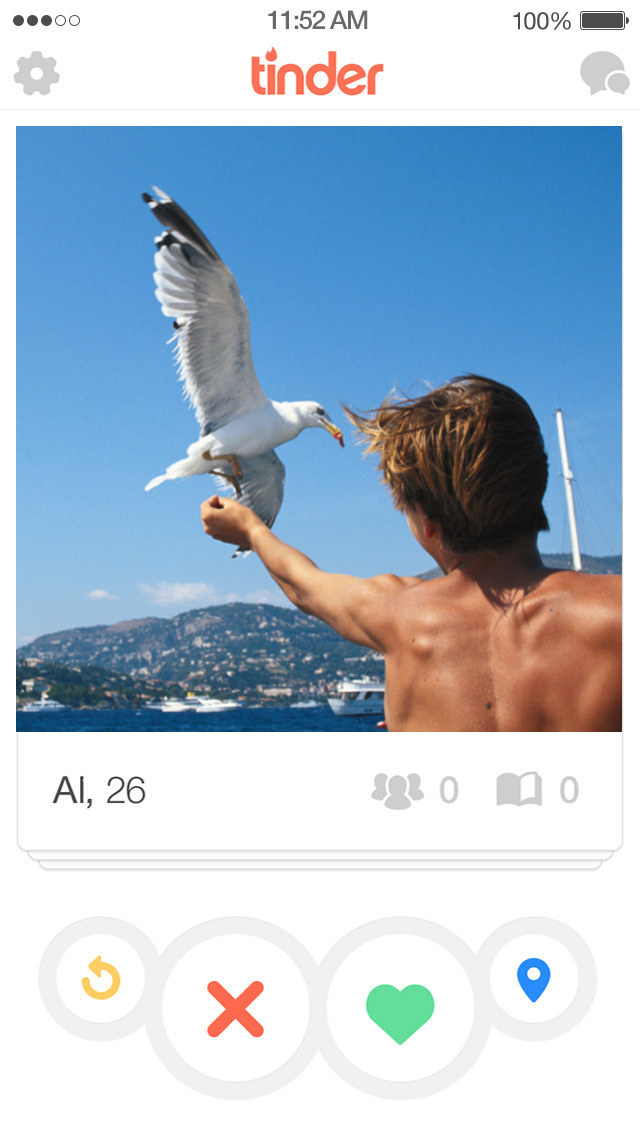 Step 3. After getting a match, message her! It should go something like this.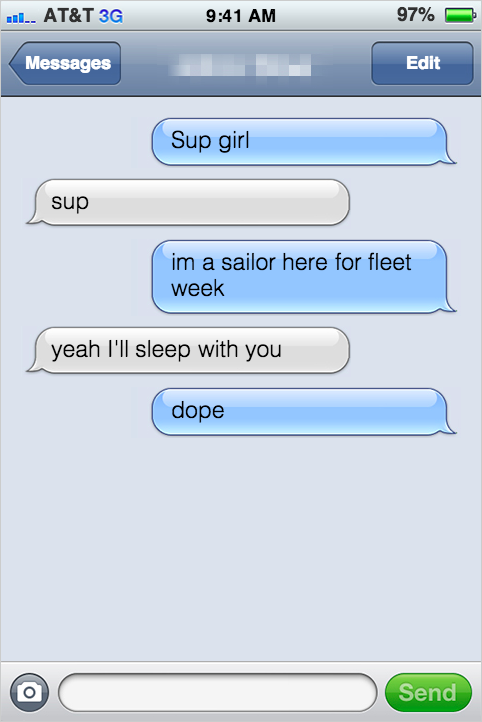 Or this.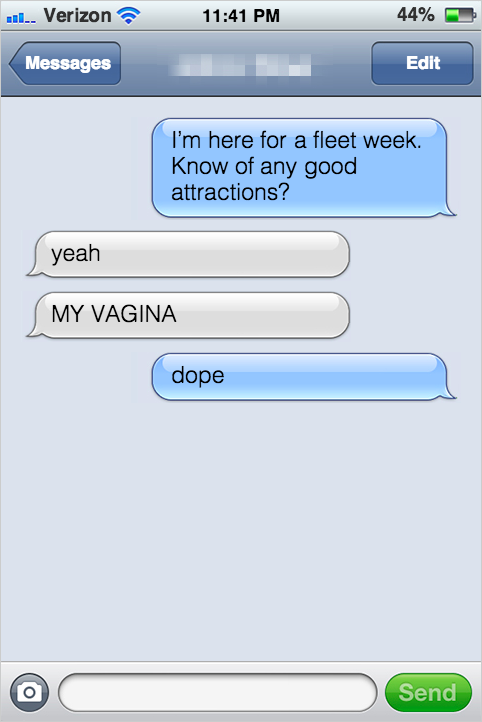 Or this.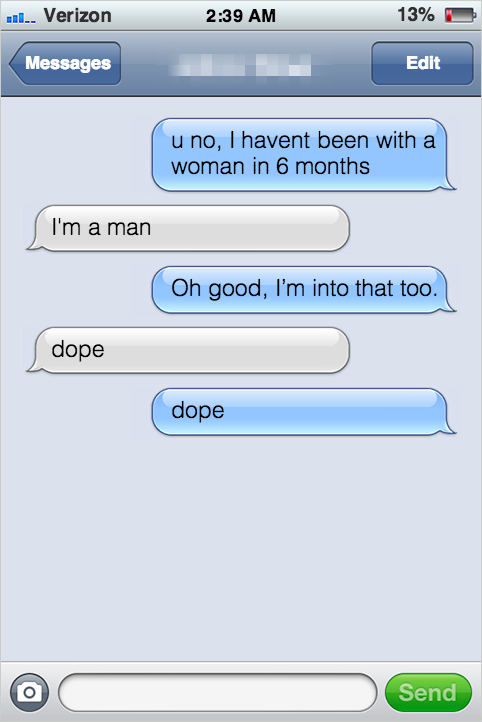 Or this.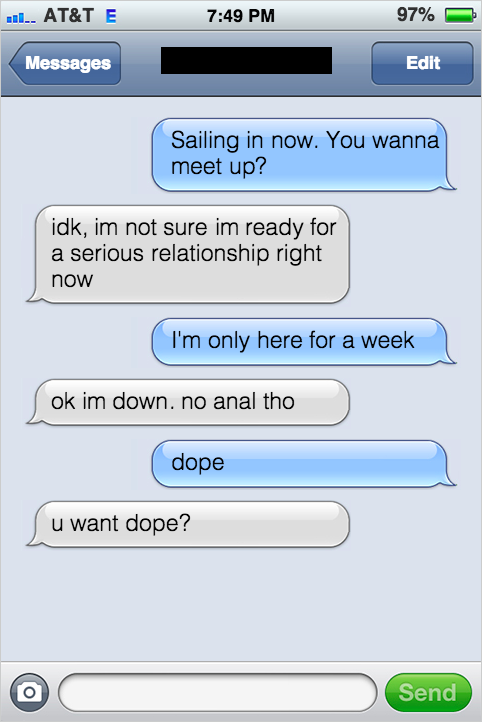 Follow these tips and you should be docking in no time. Happy Tindering!