Samantha Bee Created A Rape Threatline For Trolls And It's Genius
Bee's bravely created a safe space for trolls to call and spew hatred.
Greetings trolls. Samantha Bee's here and she's gonna EAT YOU ALIVE.
Samantha Bee's late night show "Full Frontal" might not premiere until February, but she's already getting lots of troll hate coming her way.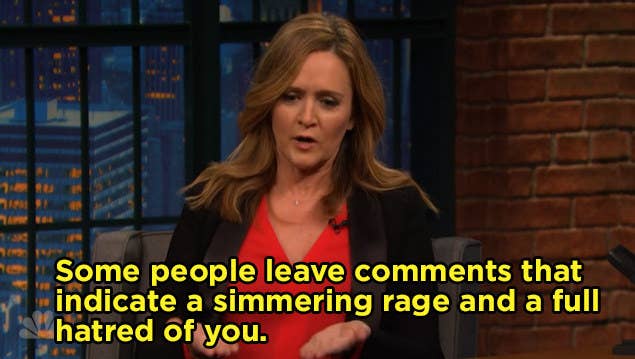 But on "Late Night With Seth Meyers," Bee announced that she knew how to handle them. She started a rape threatline just for trolls: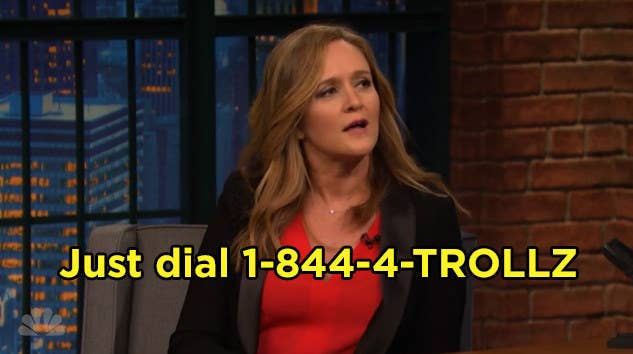 If you dial that number, this is what you hear: