How To Keep Your Lazy Ass In Bed All Day And Still Get Shit Done
Because life shouldn't have to get in the way of laziness.
Unless you are some sort of psychopath, you hate getting out of bed in the morning.
Beds are comfortable, warm, and safe. Beds do not judge your outfit, and they do not force you to "get up" and do "work." For many of us, our bed is truly our happy place.
So I started thinking: what if, one day, I just... didn't get up? What if I just stayed in bed ALL day?
Let me be clear: I mean ALL day. I don't mean just lazing around in bed for most of the afternoon and evening, getting up for meals and breaks. No. I would not get up at all.
THE RULES
1. No getting up for work (I would work from my bed, on my laptop)
2. No getting up for food (I would order delivery and get it to my bed... somehow)
3. No getting up to pee (Hm... workaround TBD)
4. No getting up to walk my dog (I would use... a drone, maybe? Idk, I'll think of something.)
Though I obviously still had a few things to work out, I was excited. I was about to live the lazy person's dream day and still get shit done.
The night before, I prepared by creating a suitable environment in and around my bed, so that anything I needed would be easy to reach.

I set up a camera so I could capture my day.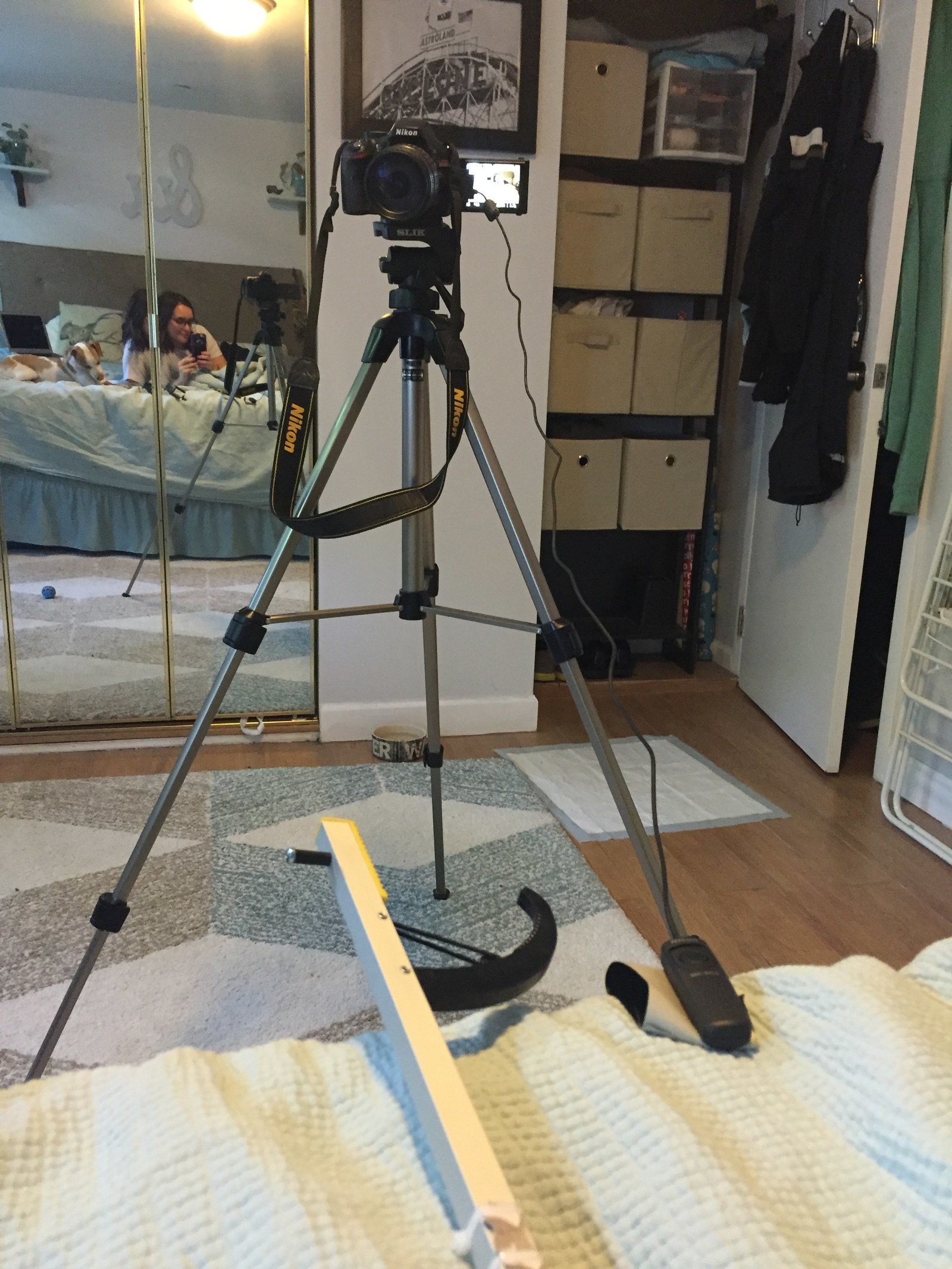 On my corner shelf, I taped a GoPro that could capture my every move and assure my authenticity.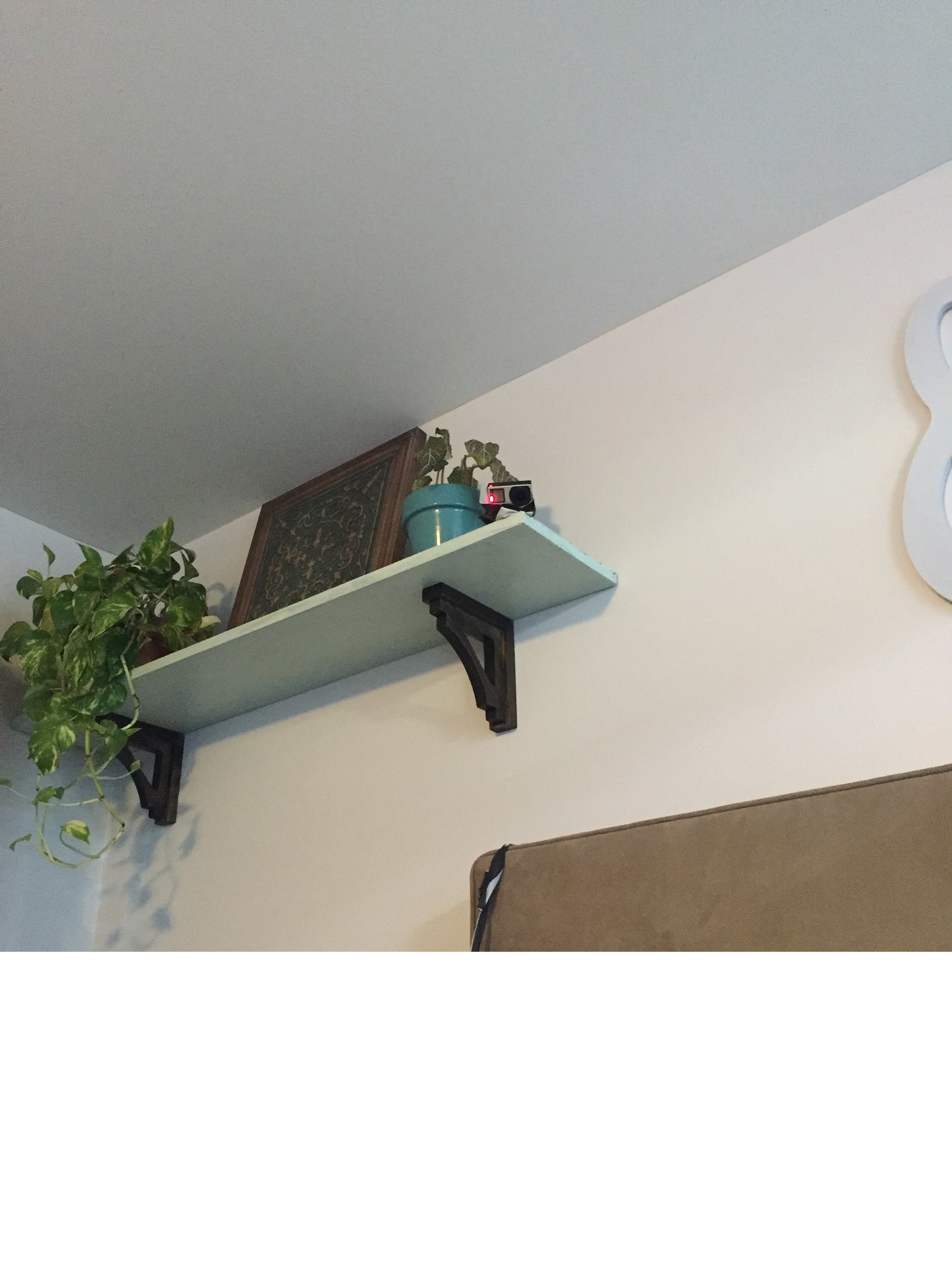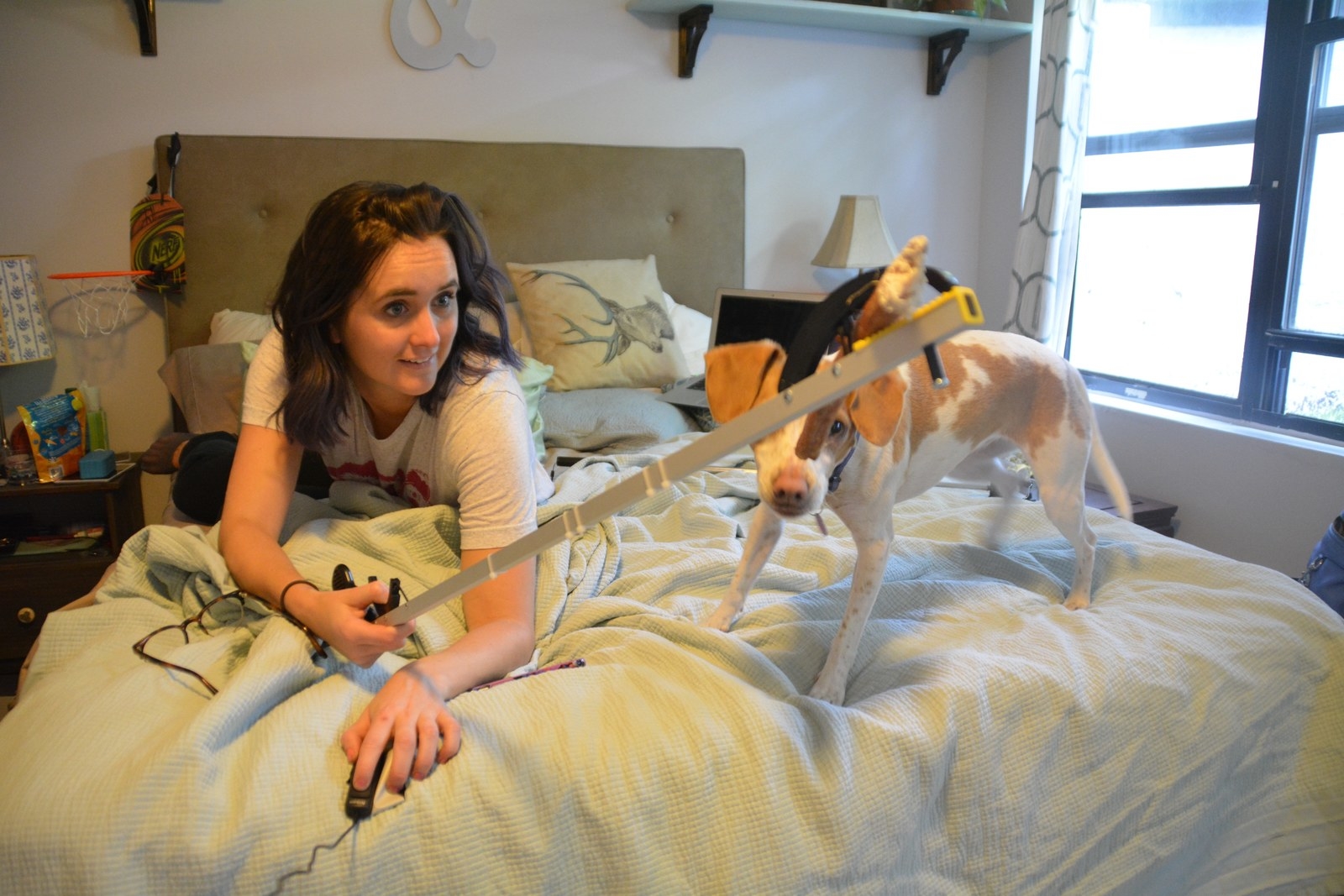 I made sure to avoid the dishwasher at all costs by making my own plasticware.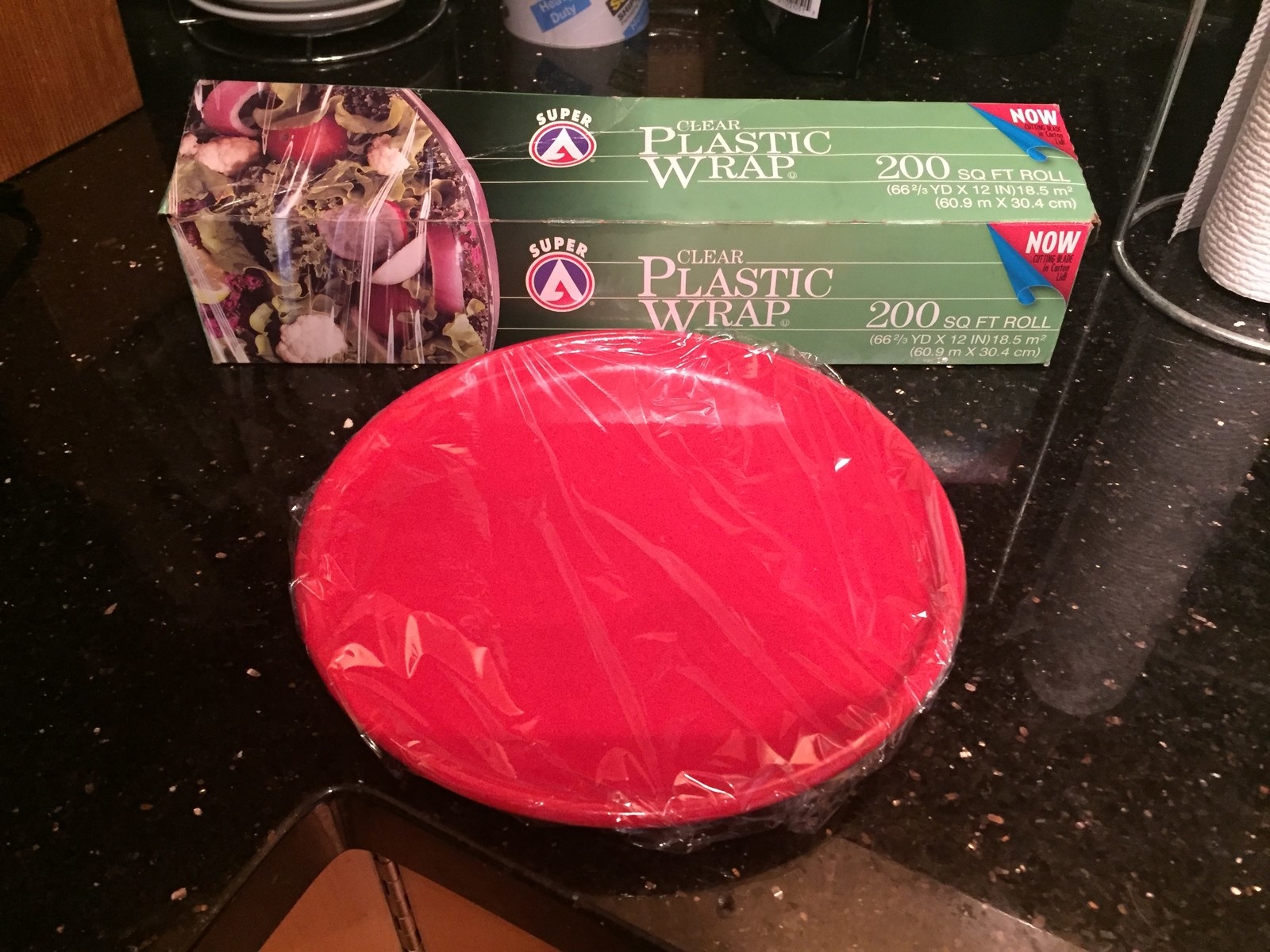 I started my work day like any other: by farting around on the internet and avoiding doing my actual work for as long as possible.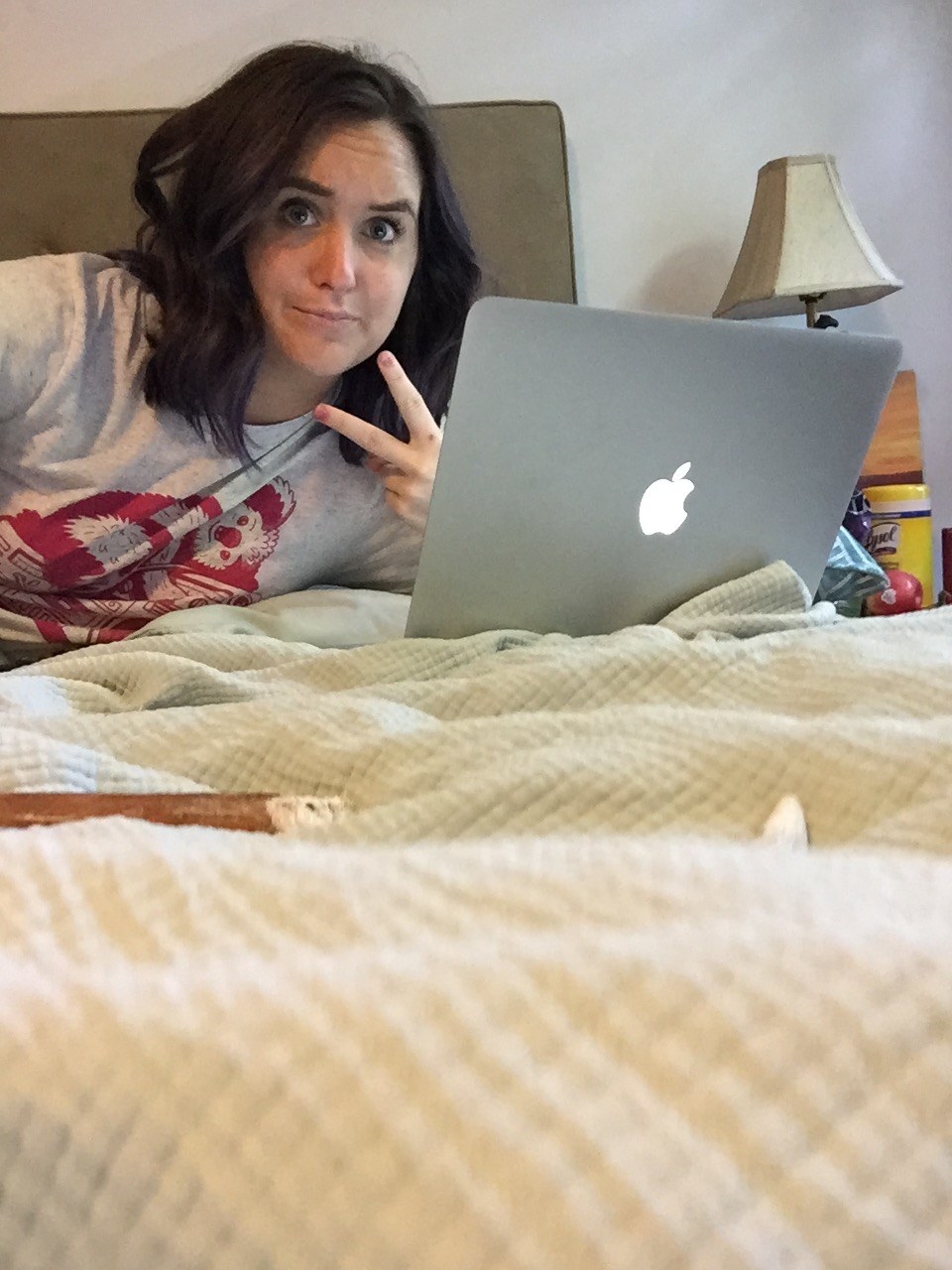 And for the first time in my life, I arrived at a meeting early.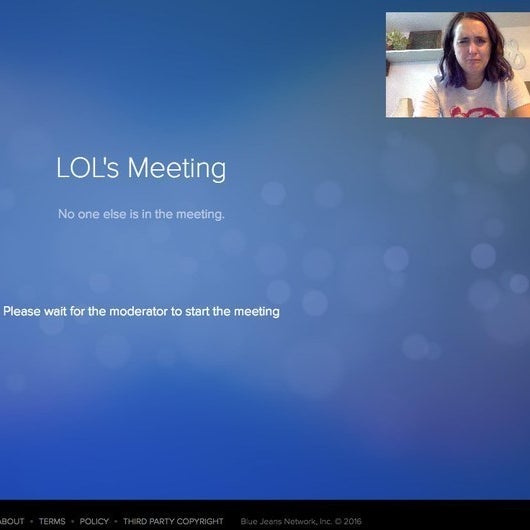 Admittedly, the internet connection in my basement bedroom is not the strongest, and sometimes the feed's audio would cut out. I would just continue smiling and staring ahead, acting as though I was listening. This is the same thing I would be doing in person, so overall, I felt that Skyping in to the meeting was a success.
Then it was time to walk my dog. Thankfully, I had prepared for this the night before my day in bed.
To open the window, I used my old lacrosse stick as leverage. My stick got more action on this day than it did in the four years I spent on my lacrosse team's bench.

I neglected to buy a tiny fridge, or move my microwave downstairs, so by 2:00 pm, I was very hungry.
I had planned on ordering delivery... but I had failed to come up with a solution for HOW I would get the food from my door to my mouth without getting out of bed.
The night before, like a crazy person, I'd tried to MacGyver some sort of contraption that could take my food all the way to my mouth through an elaborate labyrinth of tubes. When I realized I would have to go to Home Depot for more tubes, I gave up.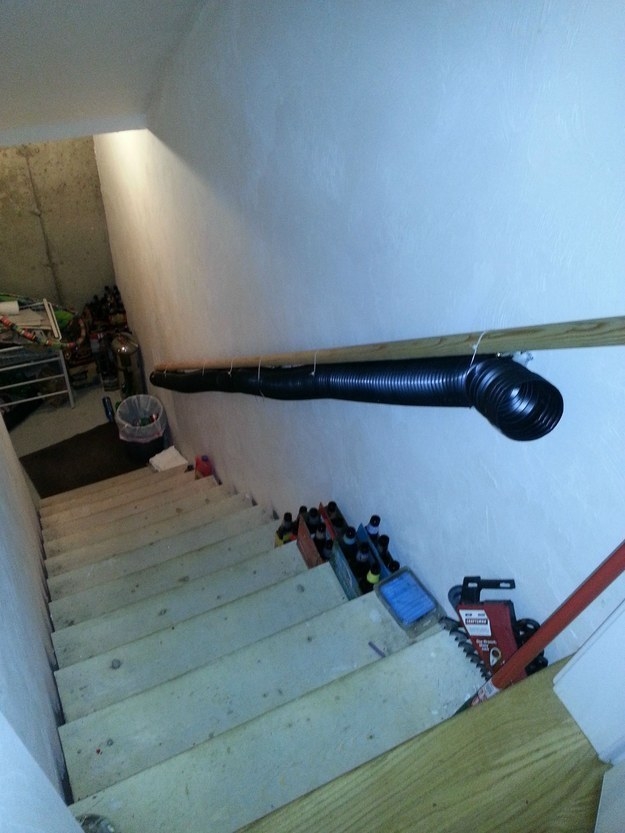 Fortunately my lazy ass came up with a plan. I left a long set of instruction on my Seamless order.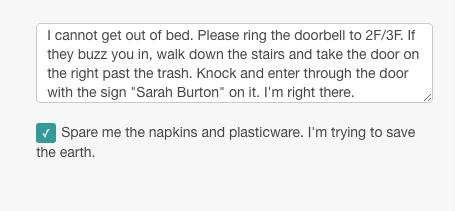 Understandably, the delivery person completely ignored my very odd, super-specific directions.
Through my window, I could hear him knocking on the outside door and ringing my doorbell. I needed a plan B.
"Hello! Can you hear me?" I yelled through the window. "Leave the food outside the door!"
If I wanted that food to make its way into my bed, I'd have to think outside the box.
I called our dog walker, the only person with an extra set of keys, and requested a walk. When he arrived 45 minutes later, I again yelled through the window: "Is there still a plastic bag of food hanging from the window? Can you bring it to me?"
Luckily, rats had not yet made off with my delivery. Our slightly concerned dog walker delivered the food to me, and took my dog on a walk she didn't really need. In total, the delivery cost me $30.
I've never worked so hard for a sandwich, and this one tasted like delicious success.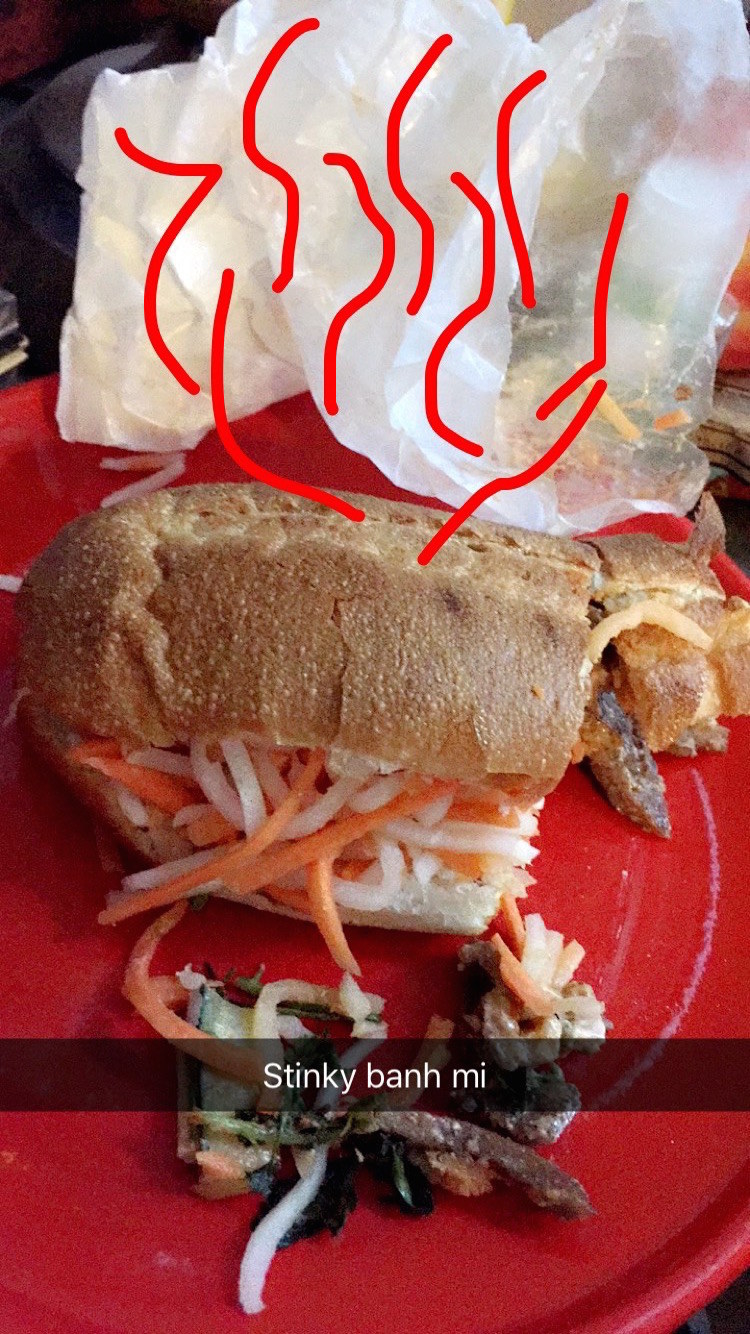 I also attempted a classic lazy person's trick for drinking my chocolate milk.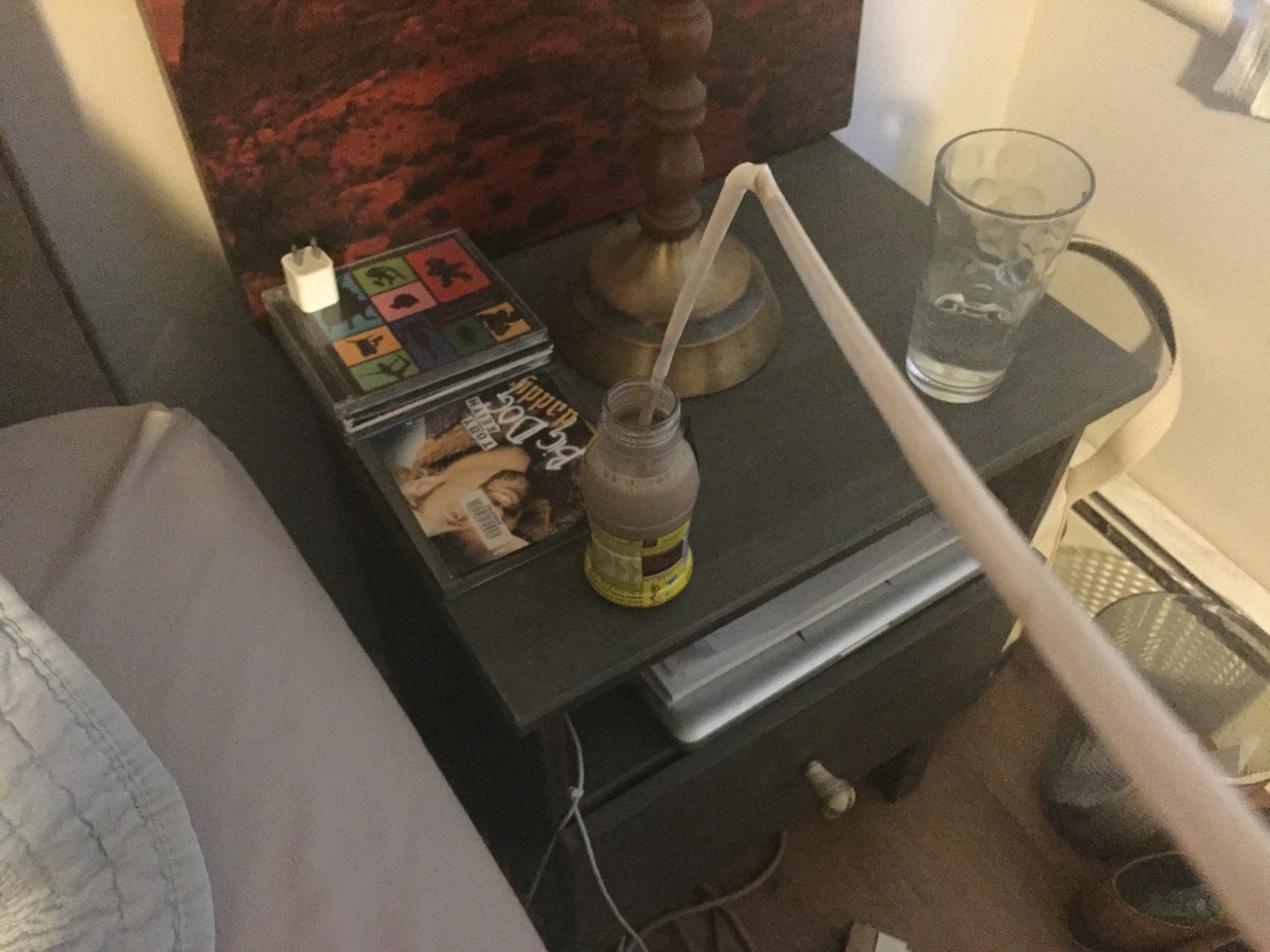 Like a laziness expert, I had successfully flopped over my obstacles. But I wasn't finished yet: I had to go potty.

The day before my day in bed, I bought this portable female urinal. I tried to avoid using for as long as possible, but around 4:00 pm, I could not hold it any longer. With some odd maneuvering and a back-up towel, the pee bottle was successfully used.
I chose this bottle for its contoured opening that fit snugly against my crotch.
In retrospect, I should have spent a few more dollars and gotten one with a lid.
Though I avoided asparagus the night before, it was impossible to continue working while an uncovered bottle of pee sat on the floor next to me. With the portable urinal, I had finally fallen from merely lazy to disgusting.
Dejectedly, I turned on Netflix for a few more hours, and at 8:00 pm, I ended my entire day in bed.
Keeping your lazy ass in bed all day is surprisingly hard work.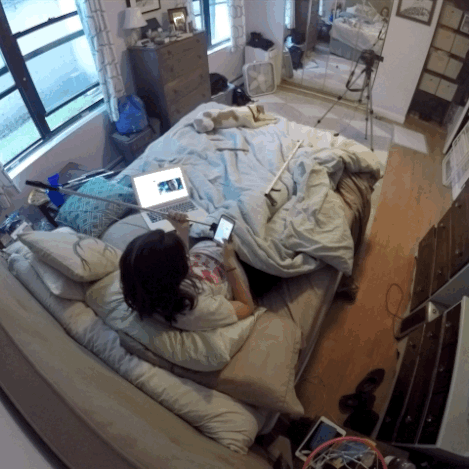 It's all in the preparation — your ability to improvise will depend greatly on having some basic necessities nearby.
That said, I think this will be my last full day in bed (I hope) for quite some time. It's an idea that sounds appealing in theory, but I also recognize that I'm lucky to have the choice — I can get out of bed, it's just that I often don't want to.
If this is still a journey you want to undertake for yourself, I wish good luck to you, my laziest of friends. May you find a better pee plan than the one I came up with here, and please tip very well.