1.

Glad you're willing to help! But before we begin, are you a doctor?

ThinkStock

ThinkStock

ThinkStock

ThinkStock

ThinkStock

ThinkStock

I'm a licensed medical practitioner.

ThinkStock

ThinkStock

Let's just say I know my way around WebMD.

ThinkStock

2.

Sounds good! So, is this normal?

Wikipedia

I'd have to do a strep test, but that looks like strep throat.

I think you just ate too much mayo. Eat less mayo.

Do you also have a fever and swollen lymph nodes? If so, it's likely strep throat.

I think those are like throat pimples, and you have to pop them or something.

3.

Thanks! I've got another question. This here, is this normal?

Wikipedia

That looks like measles. Were you ever vaccinated?

Do you also have a fever, cough, and runny nose? If so, that's likely measles.

That looks like chicken pox. I had chicken pox once when I was five, so NBD, you can chill.

4.

Awesome! Wait, before you go, can I show you something else?

google.com

Were you just eating BBQ ribs or WAIT IS THAT YOUR BONE?

That's a compound fracture. Did you fall? Were you in a car accident?

I'm taking you to the ER right away. That's an open fracture, at high risk of infection.

5.

You've been super helpful. So is there any medicine you can prescribe?

ThinkStock

Have you been listening to me at all? You need to go to the ER immediately!

I can't prescribe antibiotics for the strep and protruding wrist bone until we get your to the hospital. You know you also have measles, right?

Just take some Advil and drinks lots of fluids.

The only prescription is MORE COWBELL! LOL I love Will Ferrell.
Are You A Doctor And Can You Tell Me If This Is Normal?
You got:

You saved my life
Thanks for the sound medical advice. That was a close one. I'm glad you were here and able to save my life.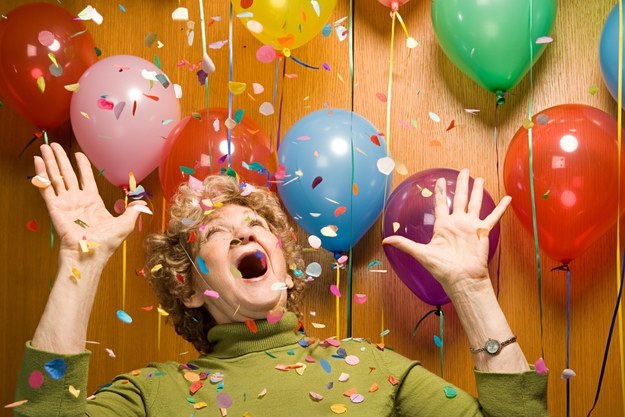 I'm dead because I trusted you. Maybe that's my fault for missing the warning signs. I googled your name. You're not even on ZocDoc.