In case you're still in denial, the World Health Organization just published a study showing that bacon, along with other processed meats, contain carcinogens that can cause colorectal cancer.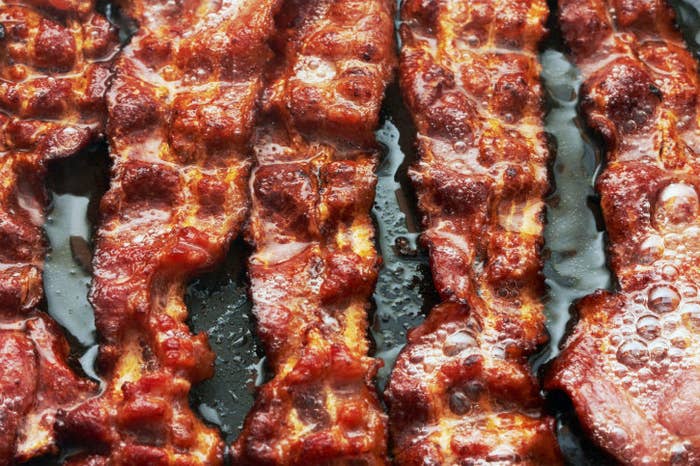 In a cruel twist of fate, this news comes a mere three weeks after McDonald's started serving All Day Breakfast. UGH but what if you LOVE bacon? Is there any way we can get our daily bacon fix without getting that cancer?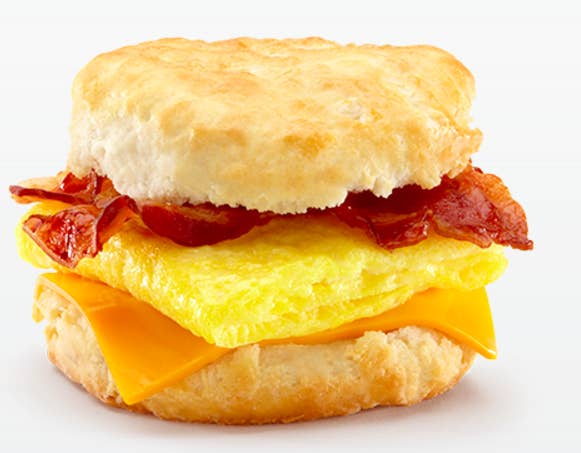 1.
Have hog-wild sex with Bacon Lube ($13.96).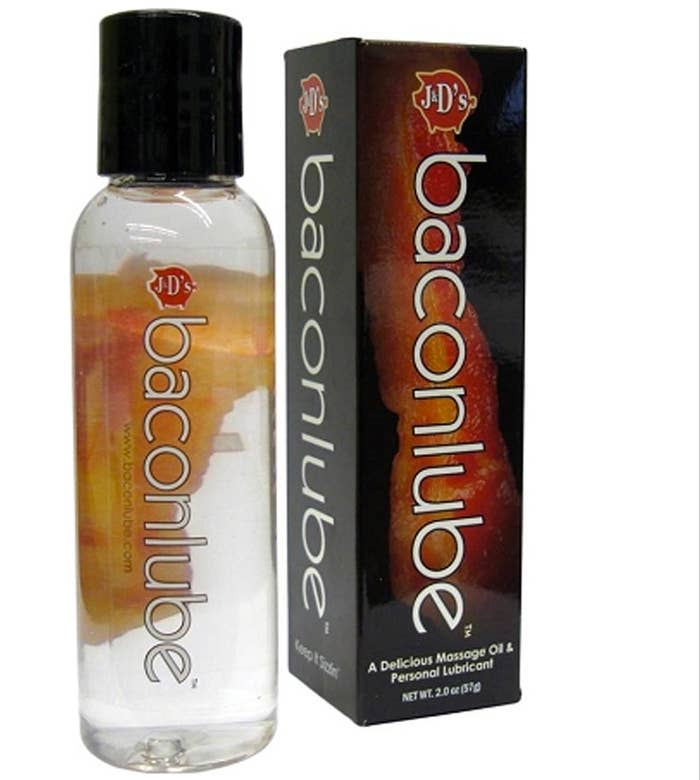 2.
Make yourself smell good enough to eat with Bacon Body Wash ($6.36).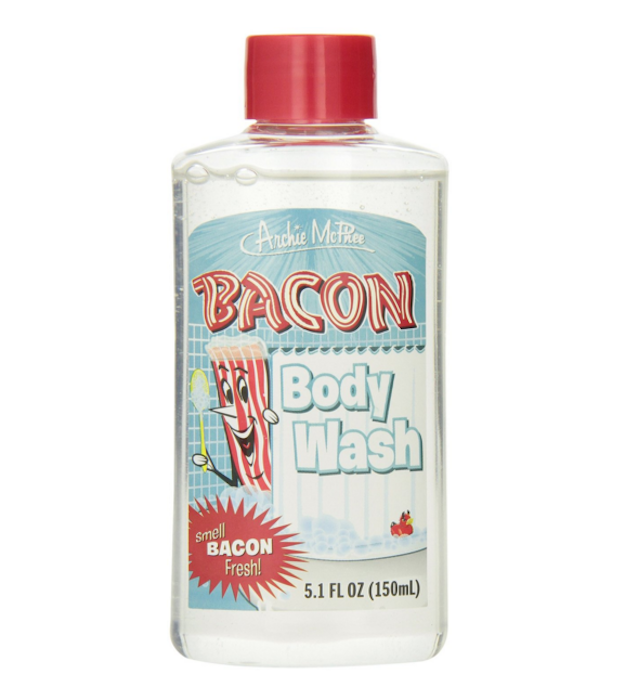 3.
Put bacon everywhere with this Bacon Gift Set ($16.99).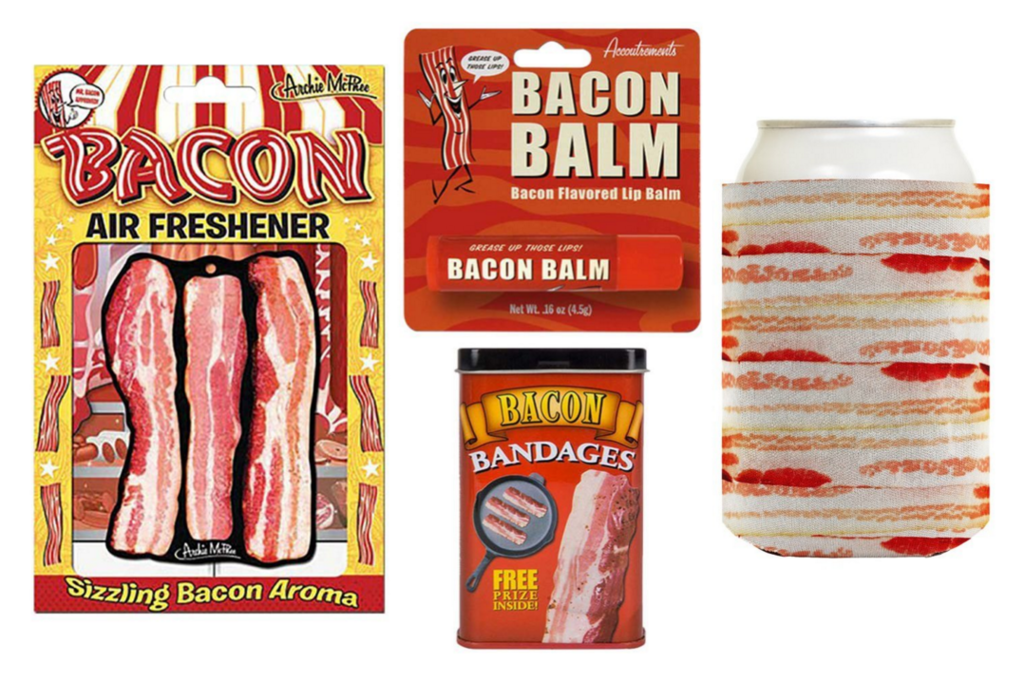 4.
Eat whatever you want out of a Bacon Bowl ($4.75)!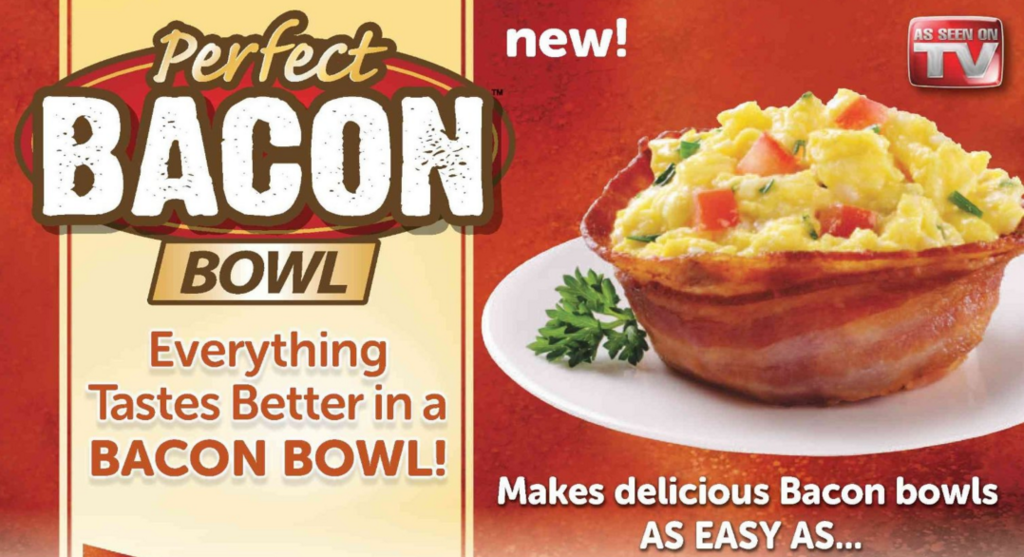 5.
Play the Makin' Bacon Game ($8.91) that somehow does not include making bacon?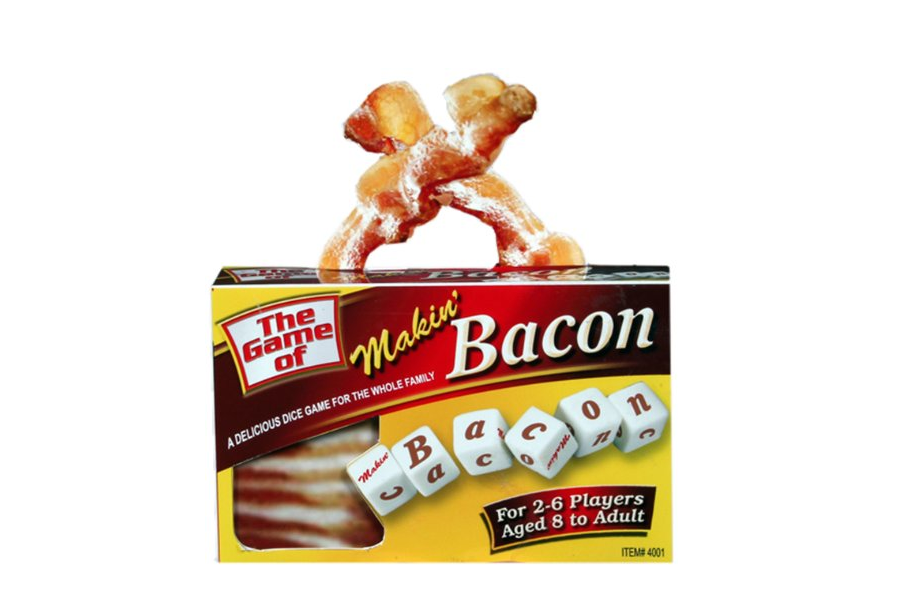 6.
Just be bacon in this Bacon Costume ($24.95). Now that you cause cancer, you're a scary Halloween costume too.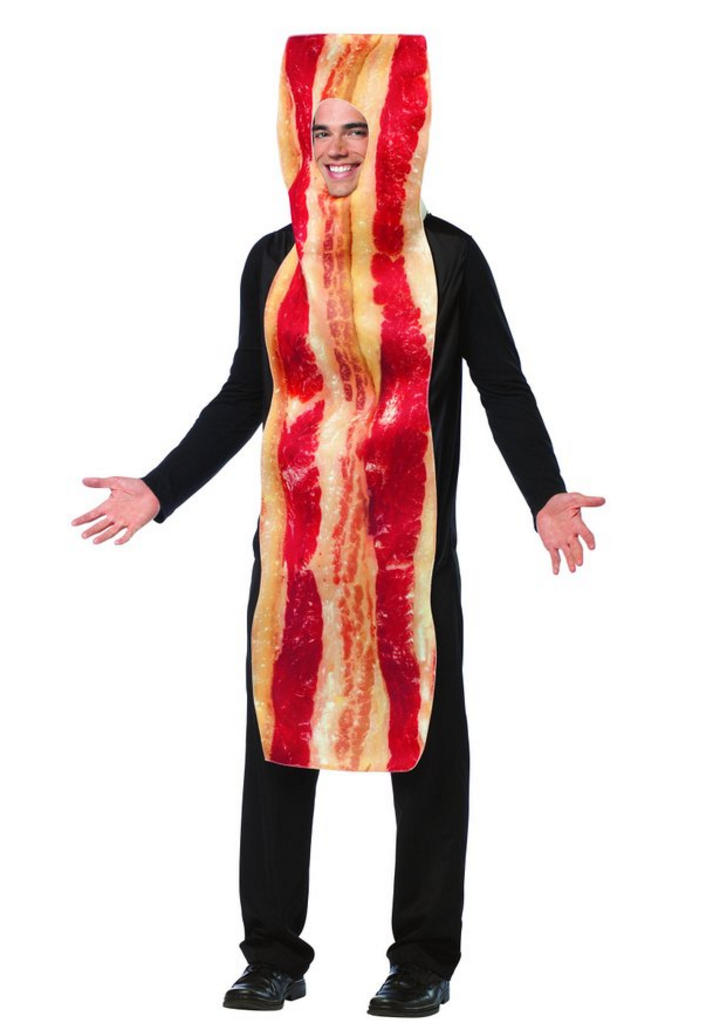 7.
Next time you are tempted to eat bacon, just tape your mouth shut with Bacon Duck Tape ($4.57).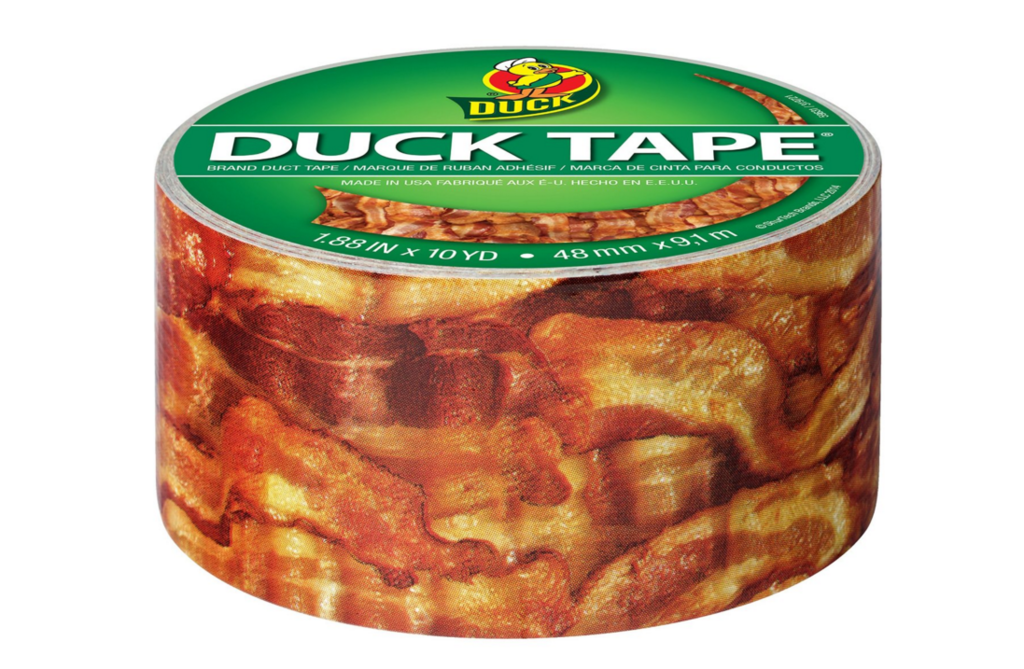 8.
If your roommate wants bacon for their birthday breakfast, give them this Mr. Bacon Figurine ($6.04) instead.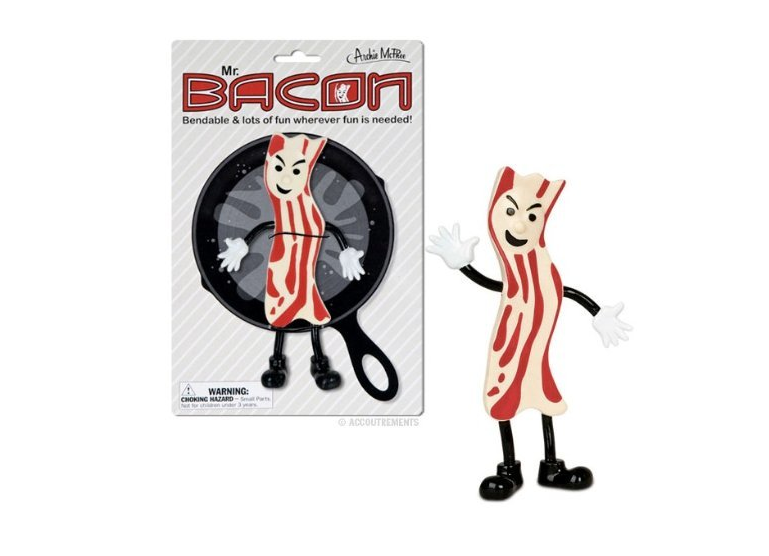 9.
Keep Bacon Flavored Toothpicks ($4.68) on hand so you can stab yourself in the eyes the next time you see bacon.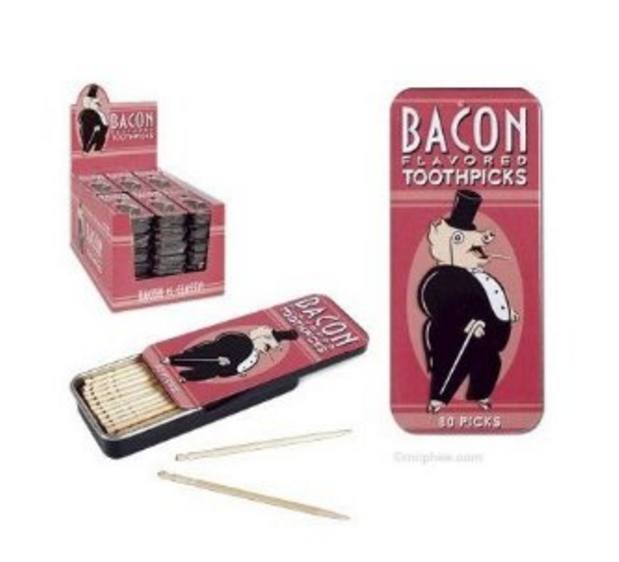 10.
Show your significant other that you love them almost as much as bacon by giving them this Bacon Bracelet ($8.95).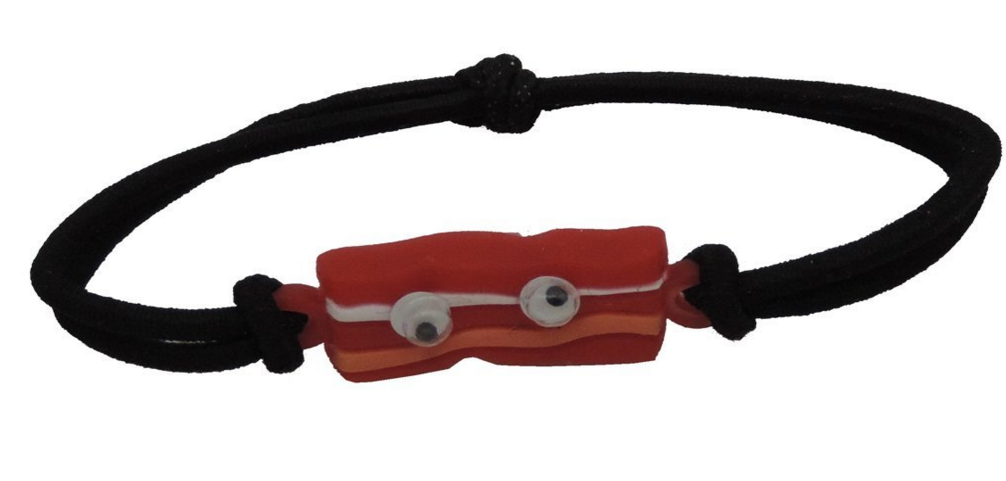 11.
Warms your sad, baconless heart with this Bacon Scarf ($19.95).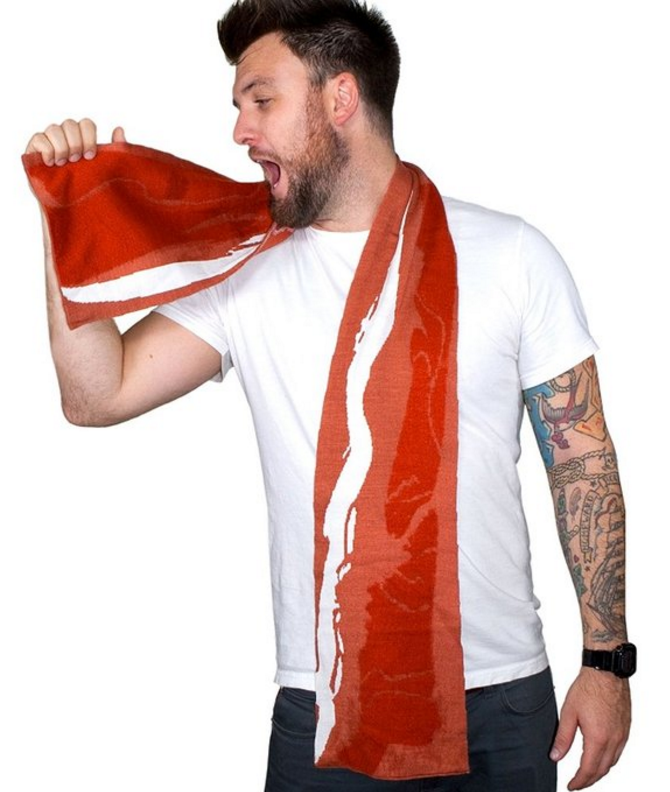 12.
Turn your sausage into bacon with these Bacon Condoms ($9.99) and get your partner ready to salivate. Just remind them not to use teeth.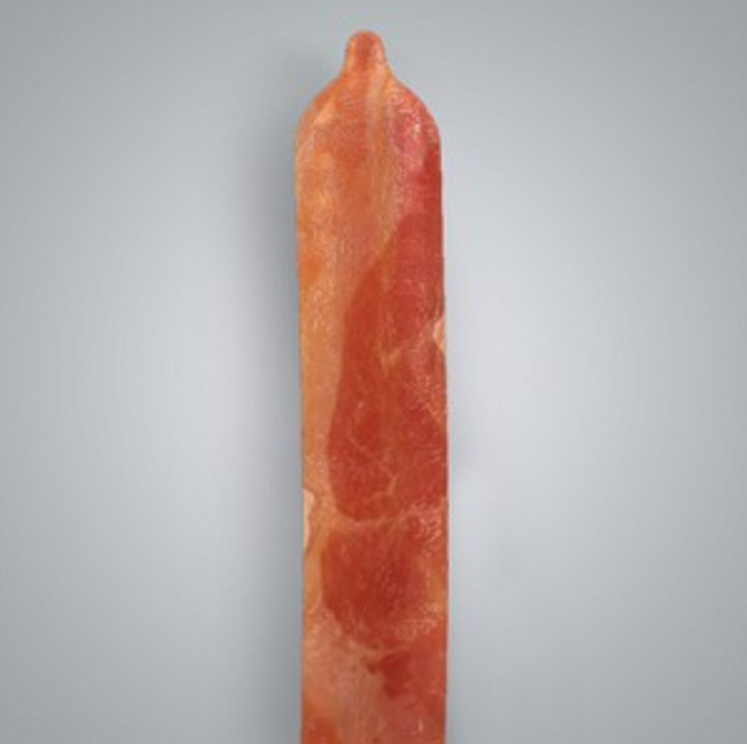 Stay strong, my fellow bacon lovers.