BuzzFeed / Getty

Via Getty

Via Getty

Via Getty

Via Getty

Via Getty

Via Getty

Via Getty

Via Getty

Via Getty

Via Getty

Via Getty

Via Getty

BuzzFeed / Getty

Via Getty

Via Getty

Via Getty

Via Getty

Via Getty

Via Getty

Via Getty

Via Getty

Via Getty

Via Getty

Via Getty

Via Getty

BuzzFeed / Getty

Via Getty

Via Getty

Via Getty

Via Getty

Via Getty

Via Getty

Via Getty

Via Getty

Via Getty

Via Getty

Via Getty

Via Getty

BuzzFeed / Getty

Via Getty

Via Getty

Via Getty

Via Getty

Via Getty

Via Getty

Via Getty

Via Getty

Via Getty

Via Getty

Via Getty

Via Getty

BuzzFeed / Getty

Via Getty

Via Getty

Via Getty

Via Getty

Via Getty

Via Getty

Via Getty

Via Getty

Via Getty

Via Getty

Via Getty

Via Getty

BuzzFeed / Getty

Via Getty

Via Getty

Via Getty

Via Getty

Via Getty

Via Getty

Via Getty

Via Getty

Via Getty

Via Getty

Via Getty

Via Getty

BuzzFeed / Getty

Via Getty

Via Getty

Via Getty

Via Getty

Via Getty

Via Getty

Via Getty

Via Getty

Via Getty

Via Getty

Via Getty

Via Getty
We Know If You're A Fast Or Slow Eater
You got:

You're a fast eater!
You're a speed demon when it comes to eating! You know that when food is involved, time is of the essence. And you waste zero time getting to the dessert! There's nothing you hate more than eating something that's gone cold. You've probably burned your tongue on things before because you've been too impatient to wait. But that just makes you a warrior! A food warrior.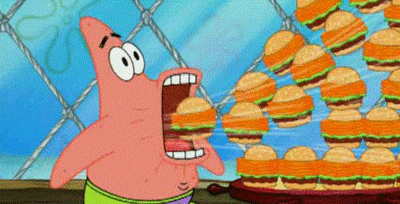 You got:

You're a slow eater!
You eat food at a glacial pace! Eating for you is as much about the experience as it is the taste. You're often the only person left eating at a table in a restaurant, which drives your friends and family crazy. You seriously don't understand what the big rush is about. You like to enjoy your food on your own terms! And those terms are as slow as molasses!