You Can Now Play Quiz Streaks On BuzzFeed To Prove You're A Quiz Legend
Start your first 🔥 Quiz Streak 🔥 today!
by
,
Are you the type of person who takes a million BuzzFeed quizzes in a row? Well, you're not alone. And not only that, but have we got a shiny new thing just for you!
Introducing... 🎉 Quiz Streaks 🎉, an awesome new way to complete weekly quiz challenges and earn your very own Quiz Streak!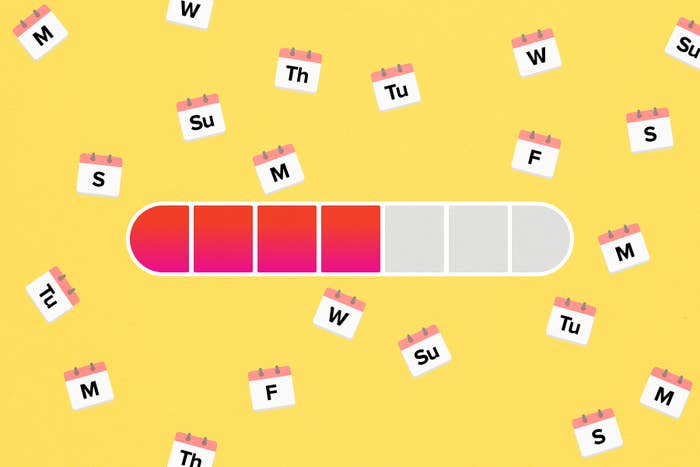 Starting every week on a Monday, we'll post a series of seven themed quizzes! For example, we'll post seven quizzes about the iconic show, Friends.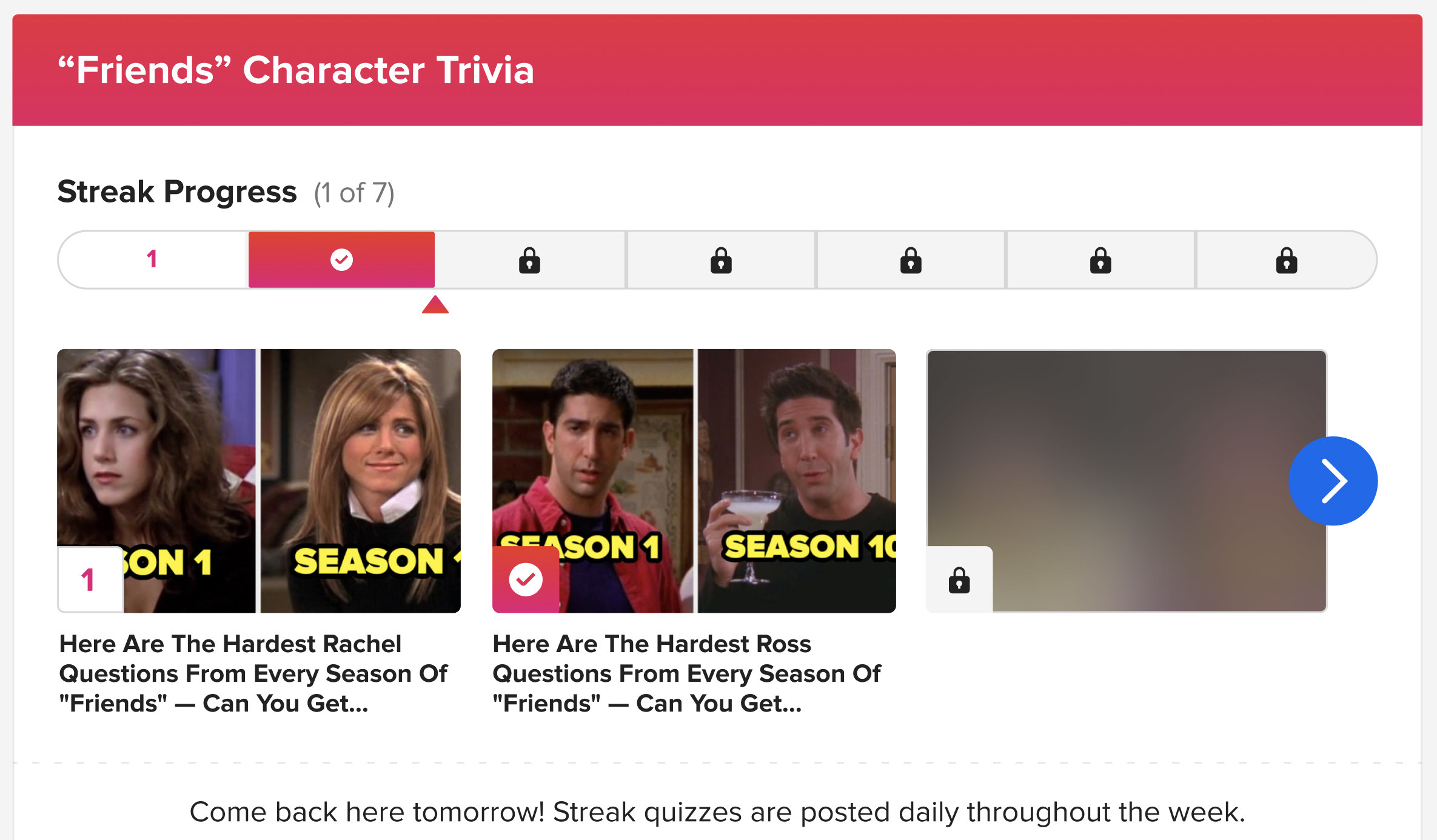 The first quiz will be automatically unlocked for you, but it's your mission to come back every single day and take the daily quiz to continue unlocking the rest of the quizzes!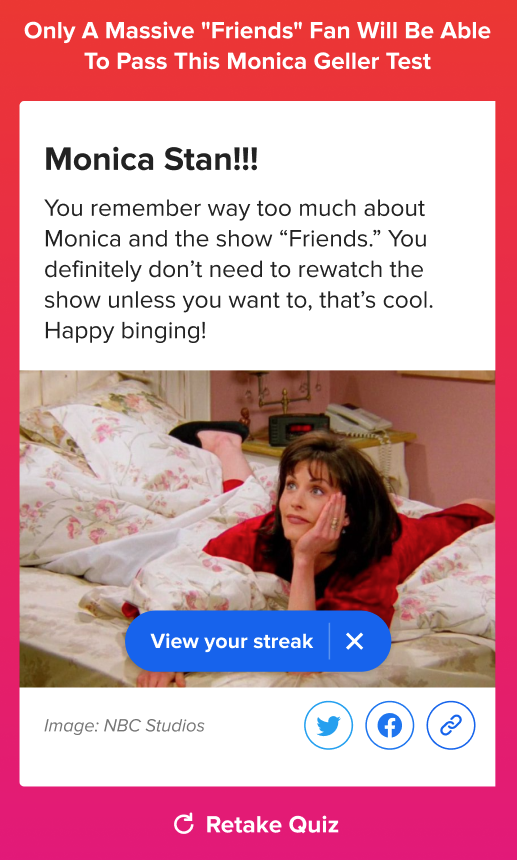 Once you've completed all seven quizzes for that week, you'll earn a seven-day streak and prove to your friends, family, and beloved pets that you're a certified quiz expert!
So, where can you find these Quiz Streaks? Simply head on over to our Quizzes page to see which streak is currently active and track your weekly streak progress using the Streak Meter at the top of the page!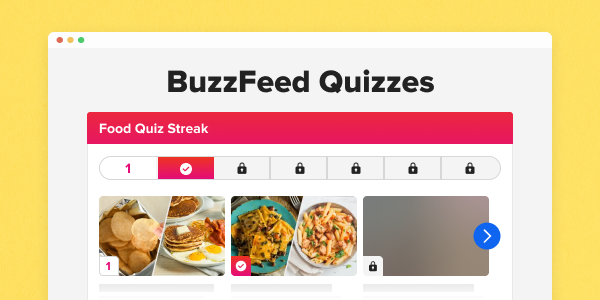 And how do you keep track of your progress throughout the week? Once you've completed your daily quiz, your Streak Meter will fill up for the day. This meter will also show you if you missed a day from earlier in the week.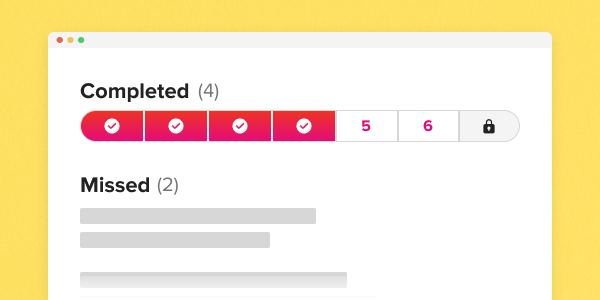 Plus, if you missed a day, don't sweat it! Just make sure you complete all of them before the Sunday — or you'll break your streak. And trust us, there's nothing worse than breaking your streak!
And the best part? Every week will have a different theme! We've got TV show streaks, general knowledge streaks, Disney streaks, and more that'll keep you on your toes.
If you have any questions, you can always email communityhelp@buzzfeed.com and we'll get back to you ASAP!