1.
Go gluten-free by ordering a breakfast sandwich on TWO hashbrowns.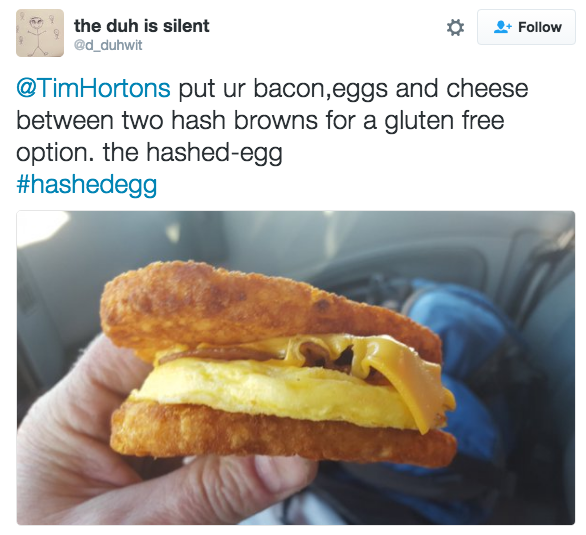 2.
And if you're dairy-free, some locations offer Iced Capps made with soy milk.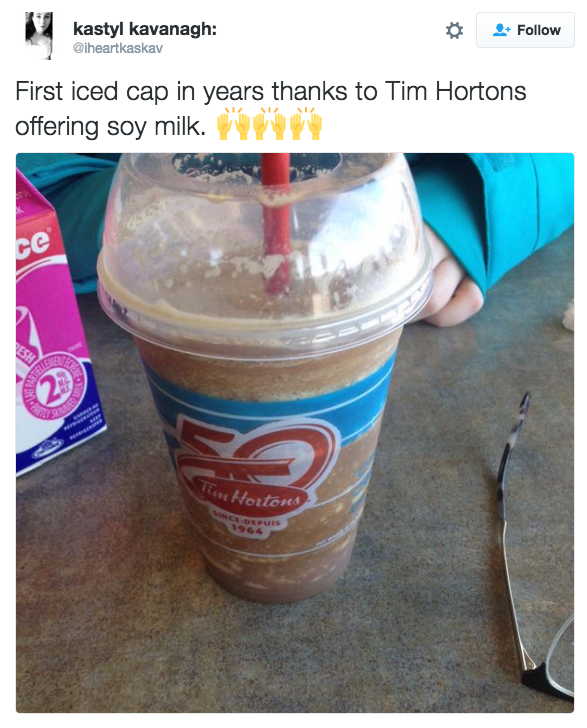 3.
If you've got a cravin' for bacon, order it as a SIDE.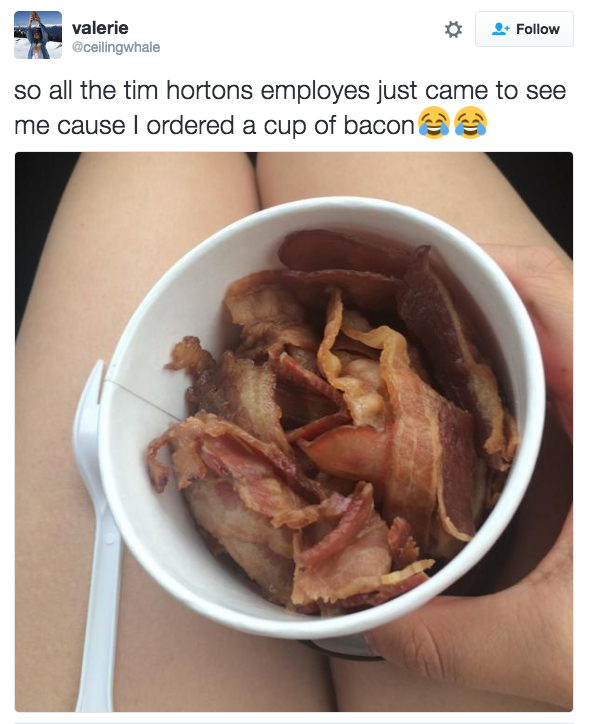 4.
And with a bowl of bacon, your world has endless possibilities. For example, try a DIY bacon-wrapped Timbit.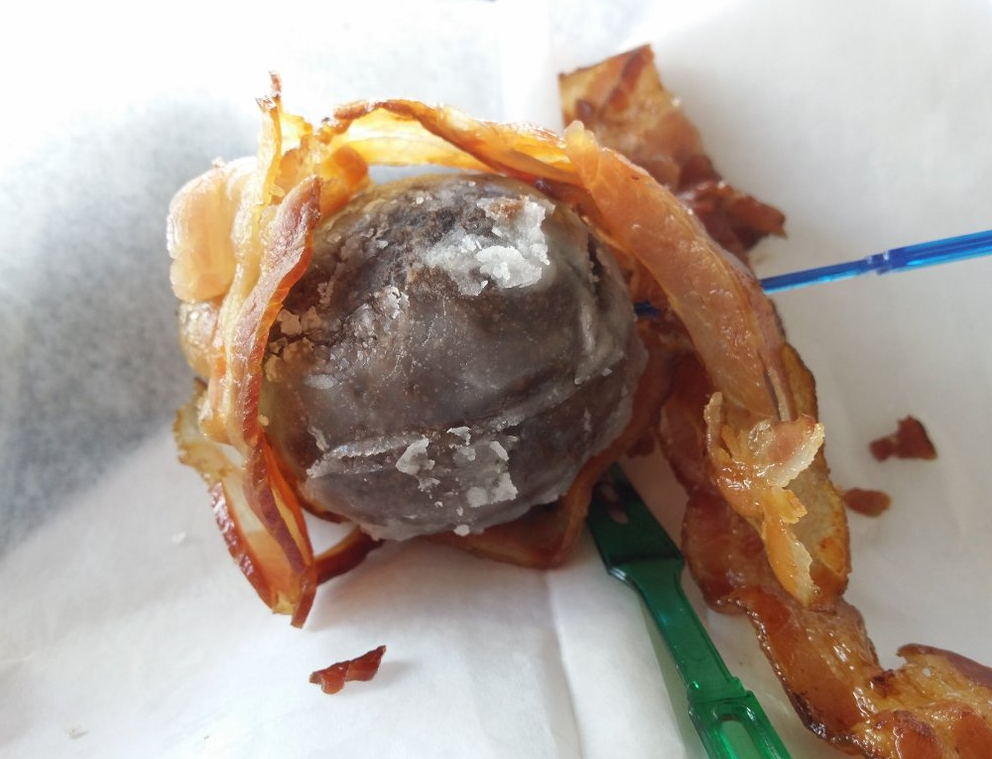 5.
If you're worried about them skimping on the cream cheese, order a double cream cheese bagel.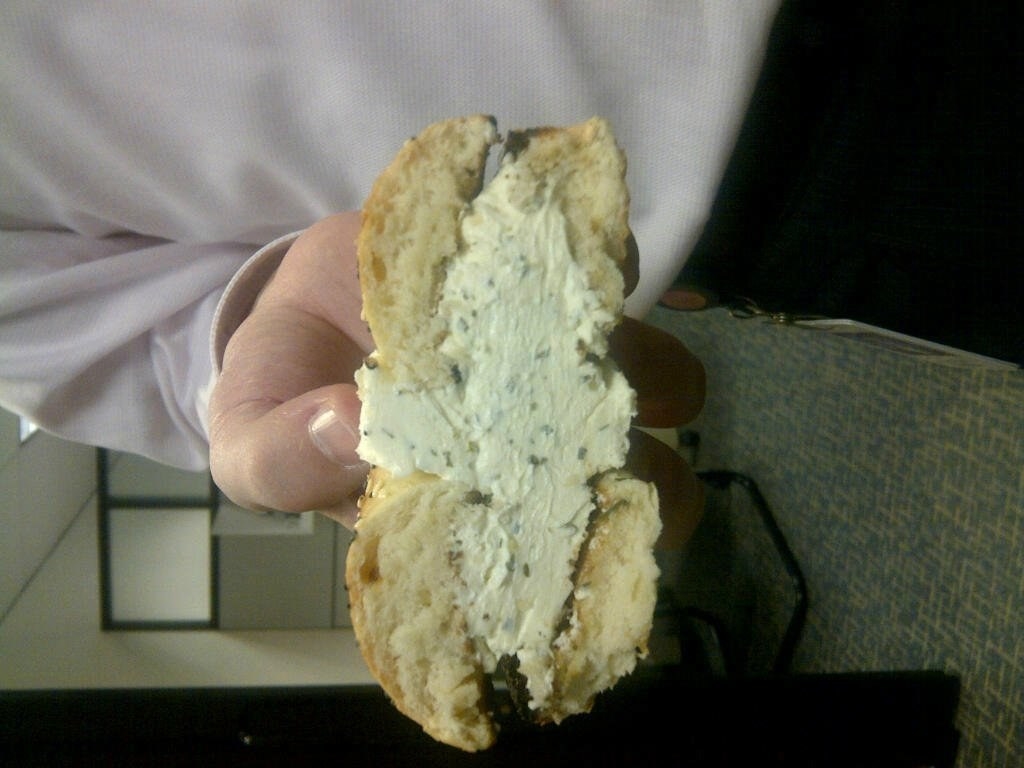 6.
And don't be afraid to ask for a little extra on the side either.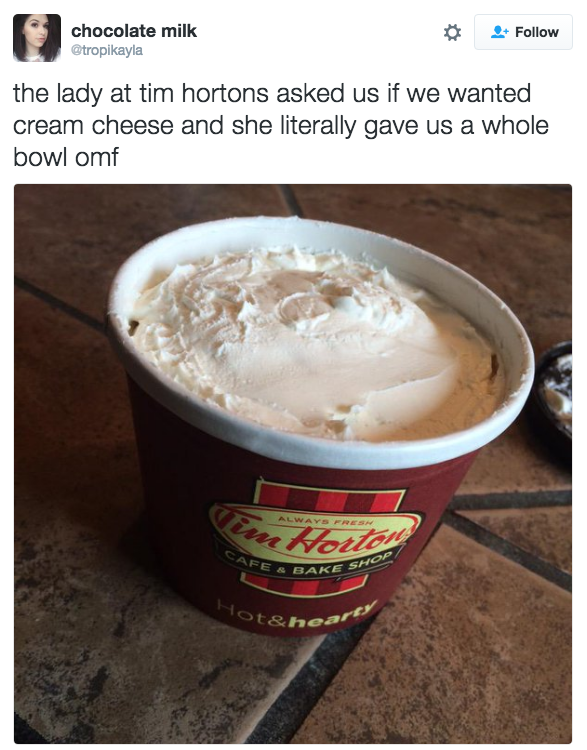 7.
You can ask for HOT SAUCE (yes, seriously) and put it on anything you want.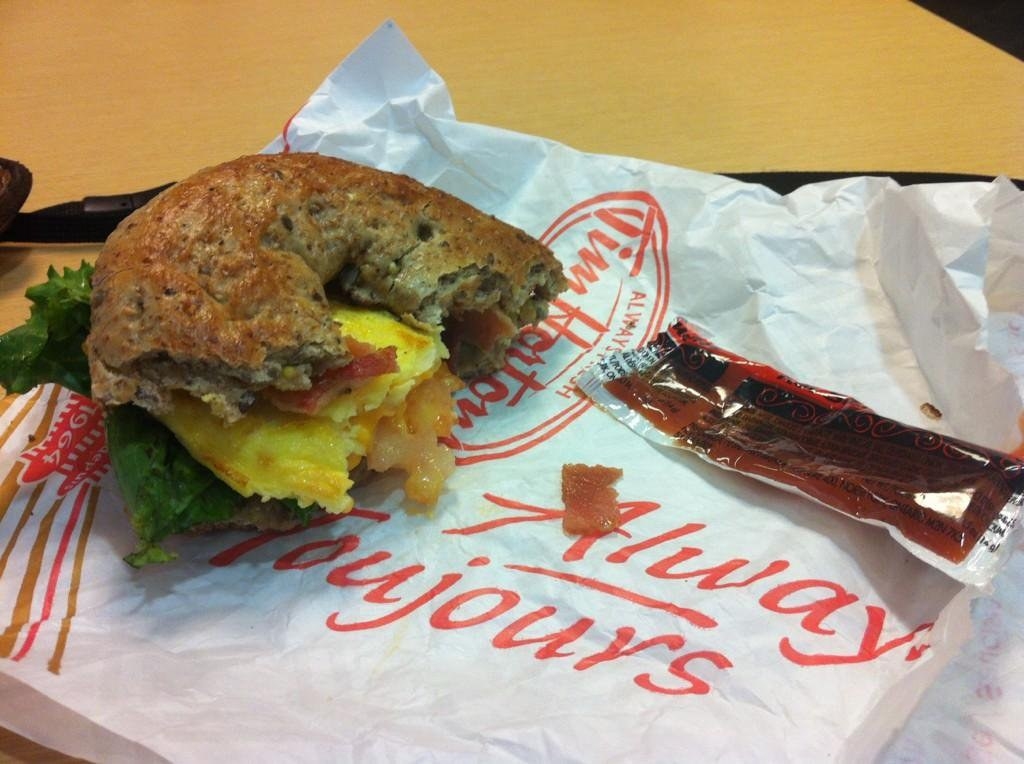 8.
Be nice and maybe they'll top your birthday doughnut with a mountain of whipped cream.
9.
Try adding a pumpkin spice flavour shot to make your Iced Capp a little more festive.
10.
Not a fan of pumpkin? Order an Iced Capp made with chocolate milk and ask them to add a mint shot. It tastes like mint chocolate chip ice cream.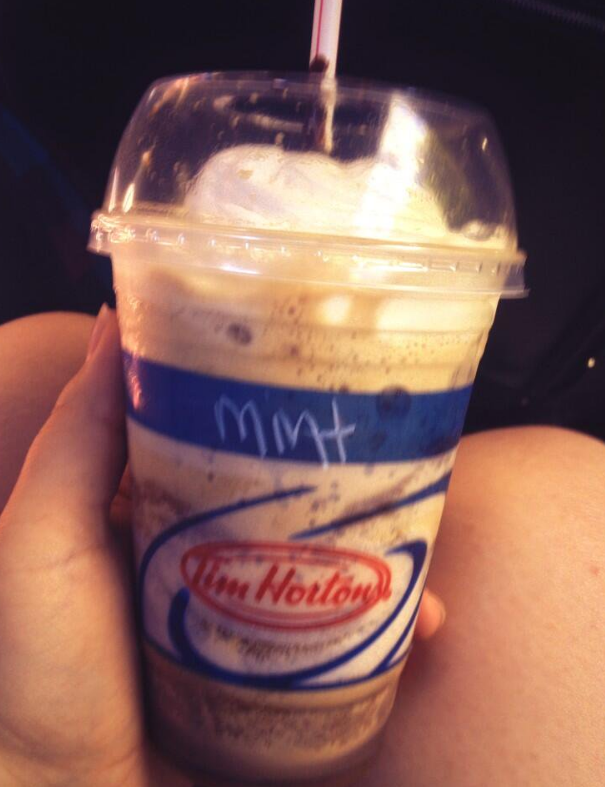 11.
Want more protein? Ask for just part of a sandwich.
12.
If you're on a healthier kick, you can order just egg whites — in a cup!
13.
Or just throw all caloric-caution to the wind and order your grilled cheese on a ~doughnut~.