Could You Get Through Marilyn Monroe's Beauty Routine?
Being fabulous is a lot of hard work.
by
,
This is an article from Pageant magazine circa 1952, where Marilyn Monroe dished about her diet, workout tips, and beauty routine.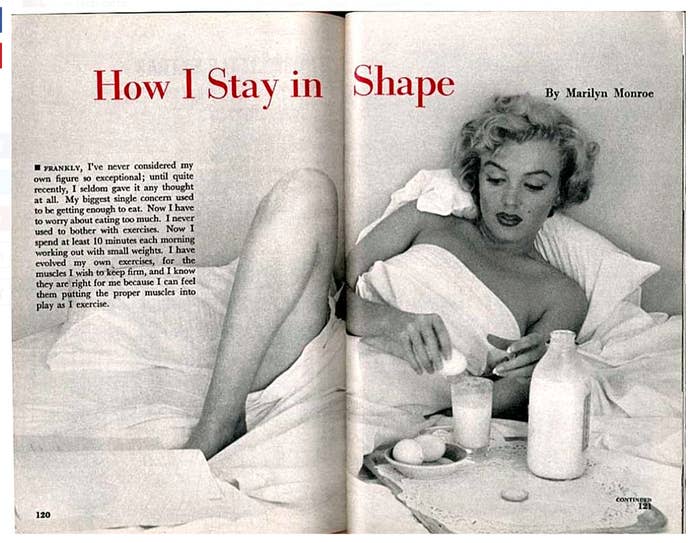 Think it was easy to be a beauty icon? Let's find out if you have what it takes to live a day EXACTLY like Marilyn!